In my opinion, creamy tomato soup with a grilled cheese sandwich totally hits the spot on a cold day! Throw a couple of crackers or goldfish on top of the soup and it's perfection!
This soup is incredibly easy to make in the Vitamix or blender. This makes it a great recipe for kids to help out with, because all they are doing is adding ingredients to a blender and watching the magic happen as everything mixes together. 
We love our Vitamix, which is powerful enough to not only blend ingredients (especially the carrots), but also heat them to an optimal soup temperature. However, this soup can easily be warmed on the stove once ingredients have been blended.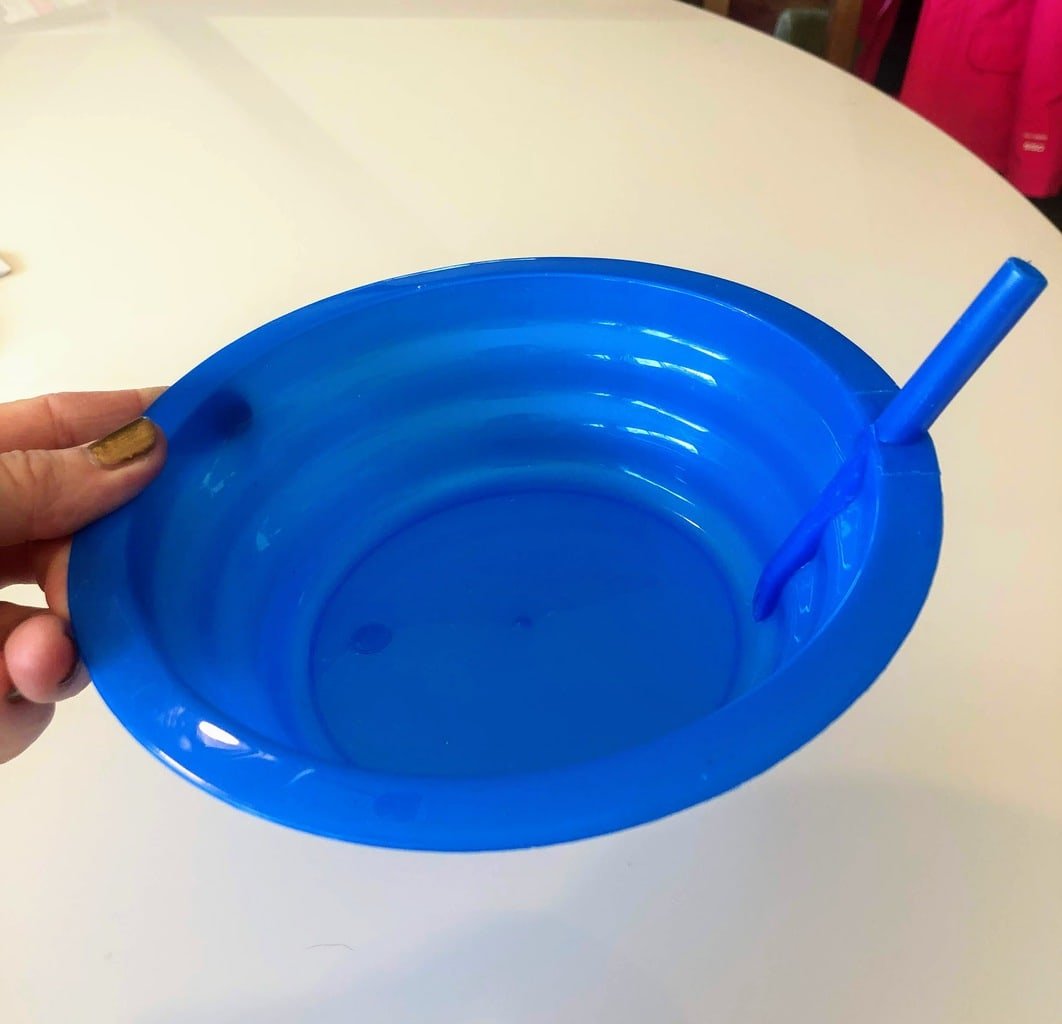 Our kids love the bowls that have built-in straws. I would highly recommend them! These straw bowls are cheap and provide for endless dinnertime entertainment.
The Ultimate Sandwich for Kids
While my kids already LOVE grilled cheese sandwiches, they are all the more excited when we turn their sandwiches into little shapes or creatures. This is surprisingly simple to do if you have cookie cutters available. We used a gingerbread man, star, airplane, seahorse and ice cream cone cookie cutters.
Simply make the grilled cheese, let it cool for a minute and then cut out your desired shape. You end up with the perfect sandwich for kids and plentiful grilled cheese scraps for the adults. Lol! [Seriously, though, the scraps are a meal unto themselves].
We hope you enjoy this meal as much as our kids did. It was a real winner for us!
Note: This post contains affiliate links.
Choose an Activity