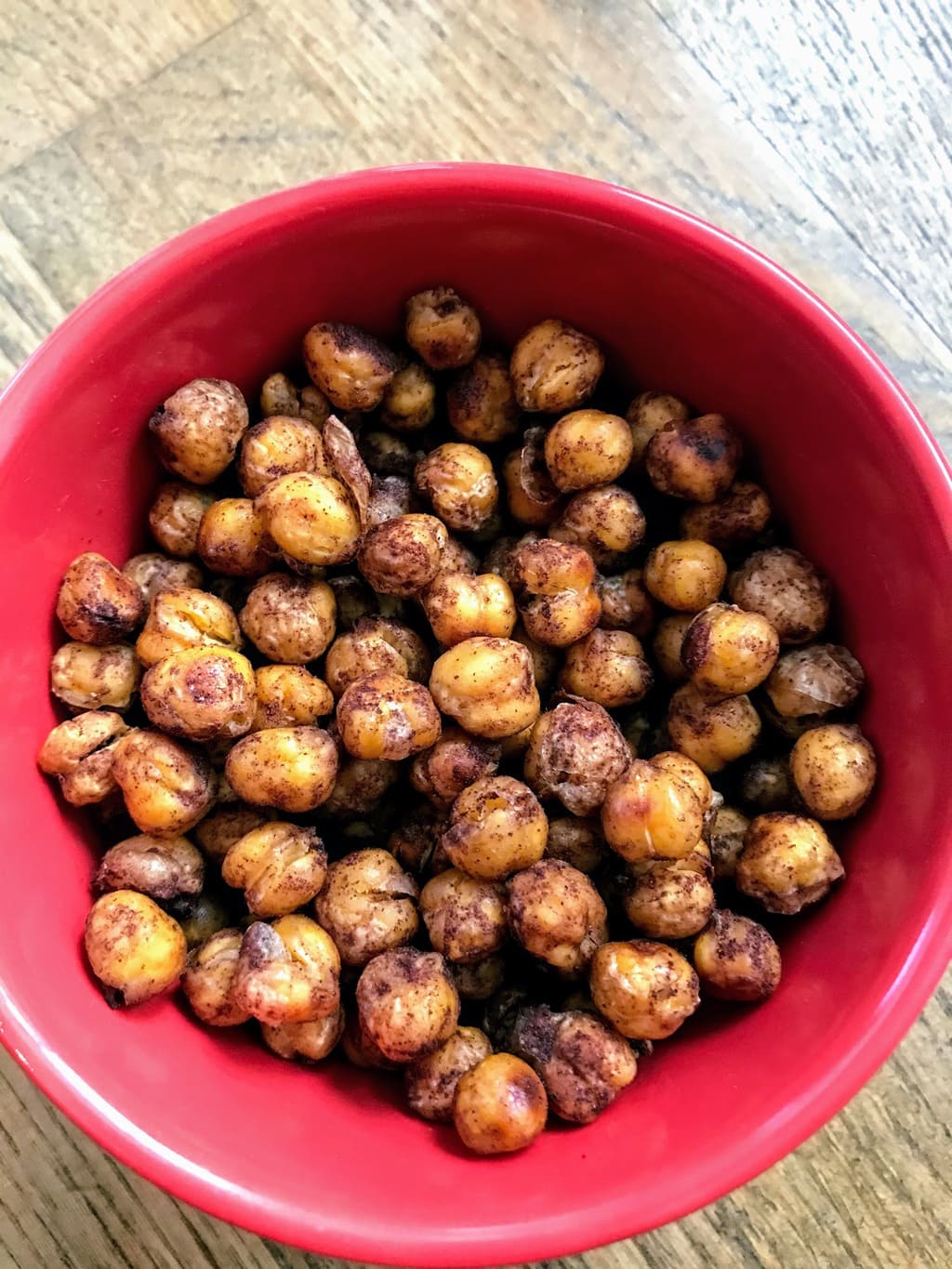 As much as we loved eating pumpkin pie and sweet potato casserole last week, we know it's time for some healthier eating in our home. Naturally, our kids don't share this perspective and would continue to eat Thanksgiving treats all day if we let them. So, we decided to be a little sneaky and come up with a sweet snack featuring one of our favorite veggies: chickpeas!  
Chickpeas for the Win!
Since chickpeas are rich in fiber and packed with protein, they make a wonderful addition to any meal...or a great snack! Our kids also love them which is amazing. We decided to jazz up some chickpeas with cinnamon and sugar and roast them in the oven. The result was a delicious, crunchy snack that our kids couldn't stop munching on! Note: You can customize this snack to satisfy your sweet tooth (or lack thereof!). Feel free to add or subtract sugar/ cinnamon based on preference.
These roasted chickpeas also make a great healthy holiday treat for neighbors and friends. Our kids plan to make some for their teachers before winter break. 
Put your sous chefs to work!
While this isn't technically a "craft," kids can completely own this recipe and put it together while the grown-ups make dinner.  There is no chopping involved, just some simple rinsing, drying, measuring and mixing! 
While crafting, you and your kids might want to take a moment to learn some fun facts about this meal's featured ingredient:
🍴Chickpeas🍴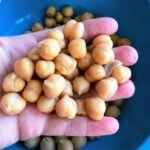 See How to Make Roasted Chickpeas with Cinnamon and Sugar!
Roasted Chickpeas with Cinnamon and Sugar
BUY IT
15

oz

can chickpeas

(drained, rinsed & dried)

1

T

olive oil

1

t

ground cinnamon

(or more if desired)

3-4

t

white sugar

(or more if desired)
MAKE IT
Rinse chickpeas with cold water in a strainer. Spread out chickpeas onto a paper towel and pat dry. Set dried chickpeas aside in a medium bowl.

Mix oil, cinnamon and sugar together in a small bowl. Pour mixture on top of chickpeas and mix with a spoon until mixture is evenly distributed.

Spread dressed chickpeas evenly onto a baking sheet. Bake for 40 minutes. Let chickpeas cool for a few minutes and then enjoy your crunchy treat!
PLATE IT
2018/04/noodle-shrimp-craft.jpg