A stir fry is especially great for kids to help with because it has lots of ingredients kids can toss in the pan and feel like they're actually helping. Creating the sauce is a great opportunity to show kids how to measure out ingredients in different quantities. Our youngest really got into stirring everything as it cooked and sampling the sauce for taste.
While your kids are helping out, you can also pause to discuss which FOOD GROUP each ingredient belongs to and share some fun facts about this meal's featured ingredient: SNOW PEAS.
🌱food groups1🌱

Fruits: none
Veggies: 

 garlic, ginger, water chestnuts, corn, zucchini, mushrooms, snow peas

Grains:

rice

Protein:

beef

Dairy:

none
1For information about food and health, go to ChooseMyPlate.gov.
🌱snow peas🌱

Snow peas can be eaten whole. You can eat the pods with their peas!
They're called "snow" peas because they grow in cooler climates and can withstand frost and snow.
Snow peas taste sweet because they contain natural sugar.
Snow peas are high in fiber, and that makes them good for our digestive system.
Here are some creative ways for your kid to be your personal Sous Chef as you make our Beef and Snow Pea Stir Fry. Simply hover over each image for details. Make sure your little dudes wash their hands before starting!
🍴SAUCE🍴
To help put the sauce together, kids can:
Note: This post contains affiliate links.
🍴STIR FRY🍴
To prepare and make the stir fry, kids may:
We recommend these Curious Chef knives for safe cutting/chopping.
🍴RICE🍴
To make the rice, kids can: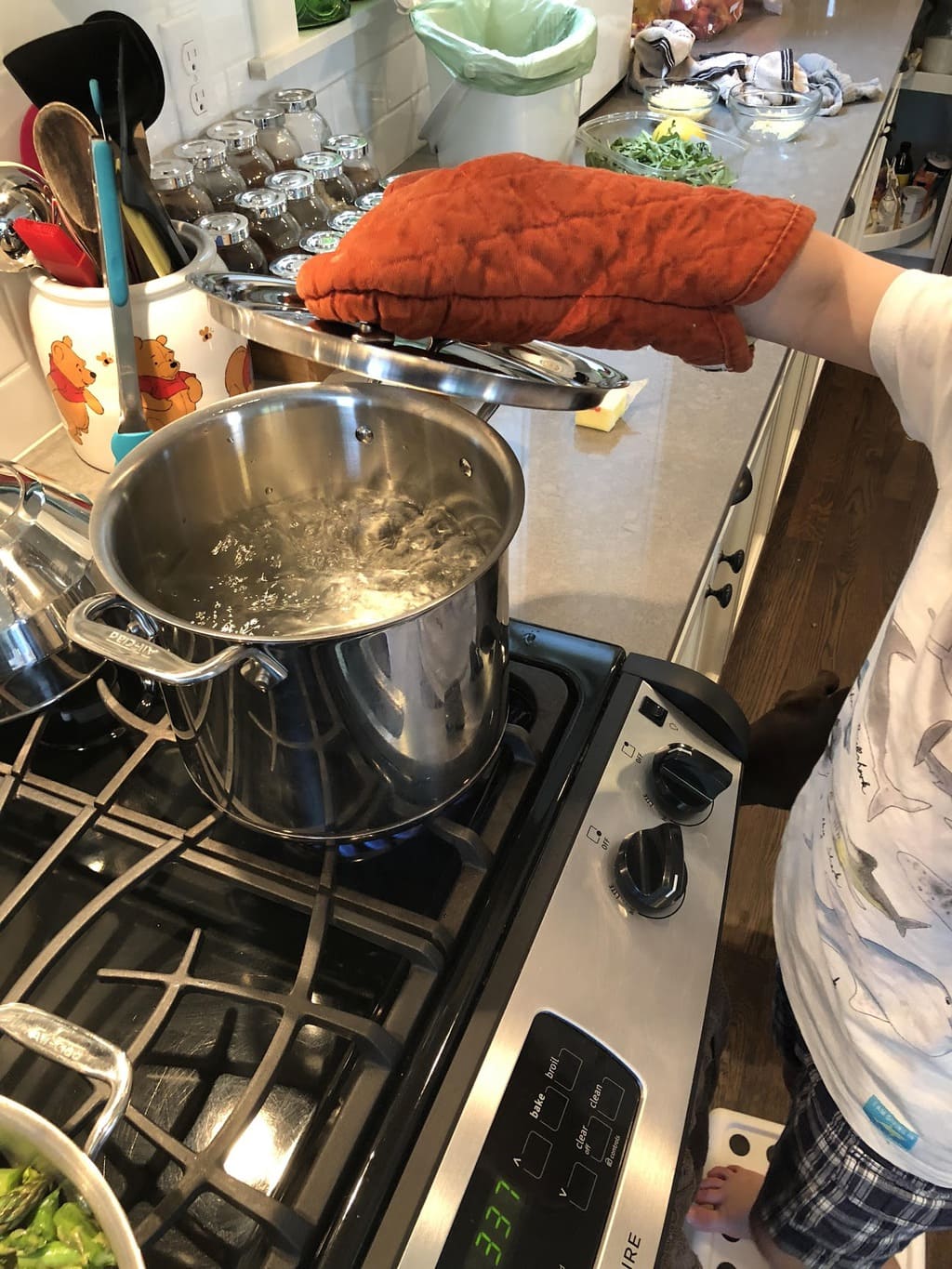 *Note: For toddlers especially, these tasks require adult supervision and/or assistance, as items may be sharp, hot or otherwise dangerous.