My daughter loved helping with this dish. In fact, she dressed as Bat Man while we cooked which was quite amusing!
While your kids make beef stroganoff with you, pause to discuss which FOOD GROUP each ingredient belongs to and share some fun facts about this meal's featured ingredient: BEEF.
🐄

 

food groups

1 🐄

Fruits: none
Veggies: mushrooms, onion, garlic, chives
Grains: pasta
Protein: sirloin
Dairy: sour cream
1For information about food and health, go to ChooseMyPlate.gov.
🐄 Beef 🐄

Kids Make Classic Beef Stroganoff!
Here are some creative ways for your kid to be your personal Sous Chef as you make our Classic Beef Stroganoff. Just hover over each image for details. And make sure your little dudes wash their hands before starting!
🍴

Pasta

🍴
To cook the pasta, kids can: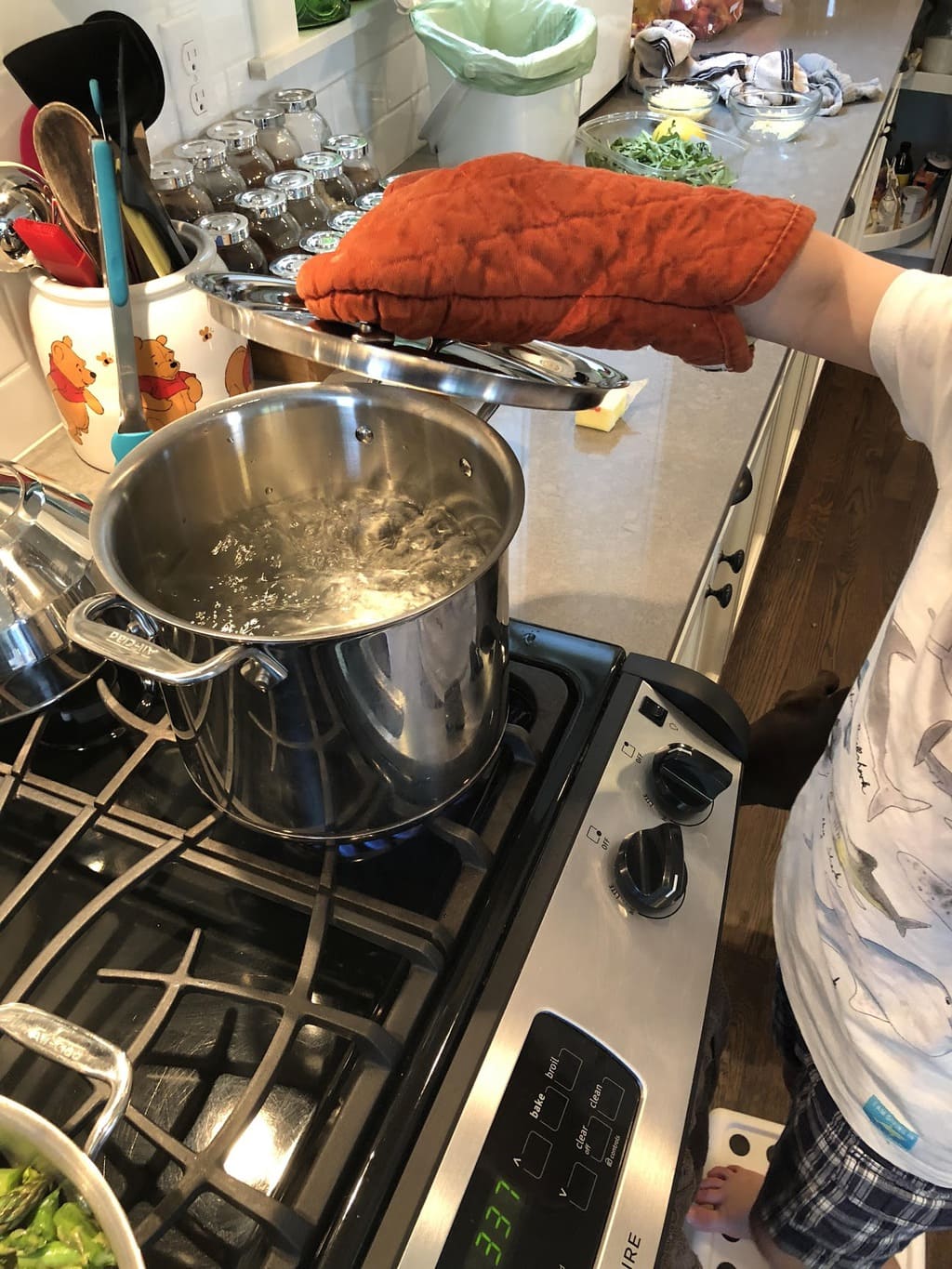 Note: This post contains affiliate links.
🍴

Veggies & Beef

🍴
To cook the veggies and beef, kids may:
For chopping, our fave kids knives right now are: Opinel Knife,  Made for Me Beginner's Knife, & Curious Chef Knife Set (pictured above).
🍴Sauce🍴
To prepare the sauce, kids may:
We used this 4-cup Pyrex Measuring Cup to measure/pour the broth.
*Note: For toddlers especially, these tasks require adult supervision and/or assistance, as items may be sharp, hot or otherwise dangerous.