Kids can get super involved and creative when it comes to making these paninis. My son loves using our Vitamix, and my daughter enjoyed slicing the tomatoes and assembling the paninis.
While your kids are helping out, you can also pause to discuss which FOOD GROUP each ingredient belongs to and share some fun facts about this meal's featured ingredient: TomatoES.
🍅food groups1🍅

Fruit: none
Veggies: spinach, parsley, garlic, tomatoes2 arugula
Grains: bread
Protein: pine nuts
Dairy:

 cheese
1For information about food and health, go to ChooseMyPlate.gov.
2Tomatoes are classified by botanists as fruit, but nutritionally and legally they are considered veggies.
🍅Tomatoes

🍅

Here are some creative ways for your kid to be your personal Sous Chef as you make our Crispy Tomato, Pesto & Mozzarella Panini. Simply hover over each image for details. Make sure your little dudes wash their hands before starting!
🍴Pesto🍴
To prepare the pesto, kids can: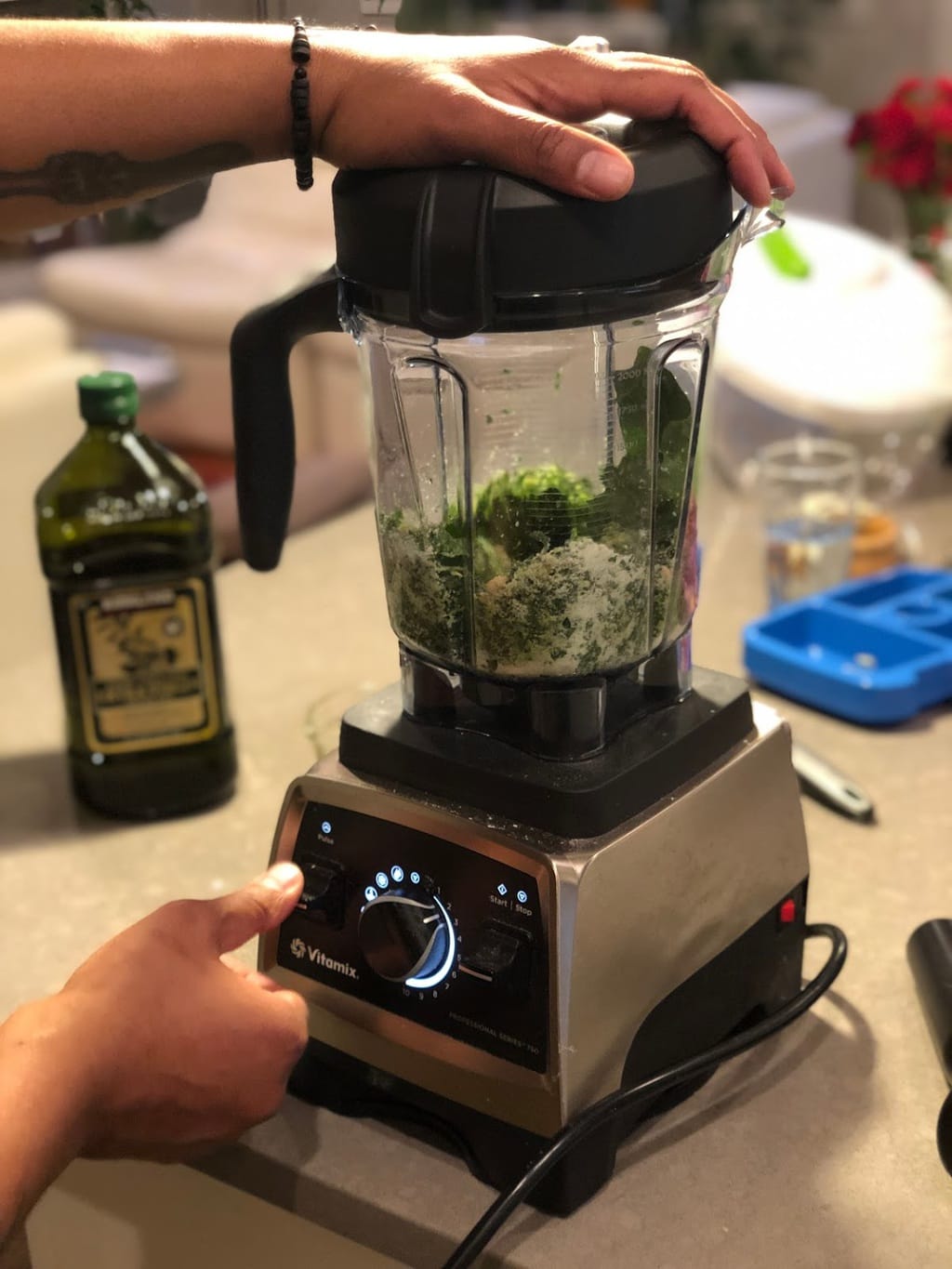 We use our beloved Vitamix.
Note: This post contains affiliate links.
🍴Panini🍴
To assemble the paninis, kids can:
We're big fans of these kid-friendly knives.
*Note: For toddlers especially, these tasks require adult supervision and/or assistance, as items may be sharp, hot or otherwise dangerous.