Little ones may enjoy the measuring and pouring that comes with making this dish's delicious Teriyaki sauce. My daughter especially loved pouring the honey into the sauce (and tasting it, naturally!).
While your kids are helping out, you can also pause to discuss which FOOD GROUP each ingredient belongs to and share some fun facts about this meal's featured ingredient: BOK CHOY.
🍴food groups1🍴

Fruit: none
Veggies: bok choy, carrots
Grains: rice noodles
Protein: salmon
Dairy:

none
1For information about food and health, go to ChooseMyPlate.gov.
🍴Bok Choy🍴

Bok Choy is a member of the cabbage plant family.
From planting to harvesting, bok choy grows in as little as 1-2 months.
Bok Choy was originally grown and produced in China, but now it is grown in other countries too.
Boy Choy is considered a Superfood. Superfoods are natural foods that are packed with lots of nutrients and vitamins. They support your health in a major way and some even work to fight disease.
Here are some creative ways for your kid to be your personal Sous Chef as you make our Teriyaki Salmon with Baby Bok Choy. Simply hover over each image for details. Make sure your little dudes wash their hands before starting!
🍴Teriyaki sauce🍴
To prepare the teriyaki sauce, kids can:
 Note: This post contains affiliate links.
🍴Veggies & Rice Noodles🍴
To make the veggie/noodle mixture, kids can: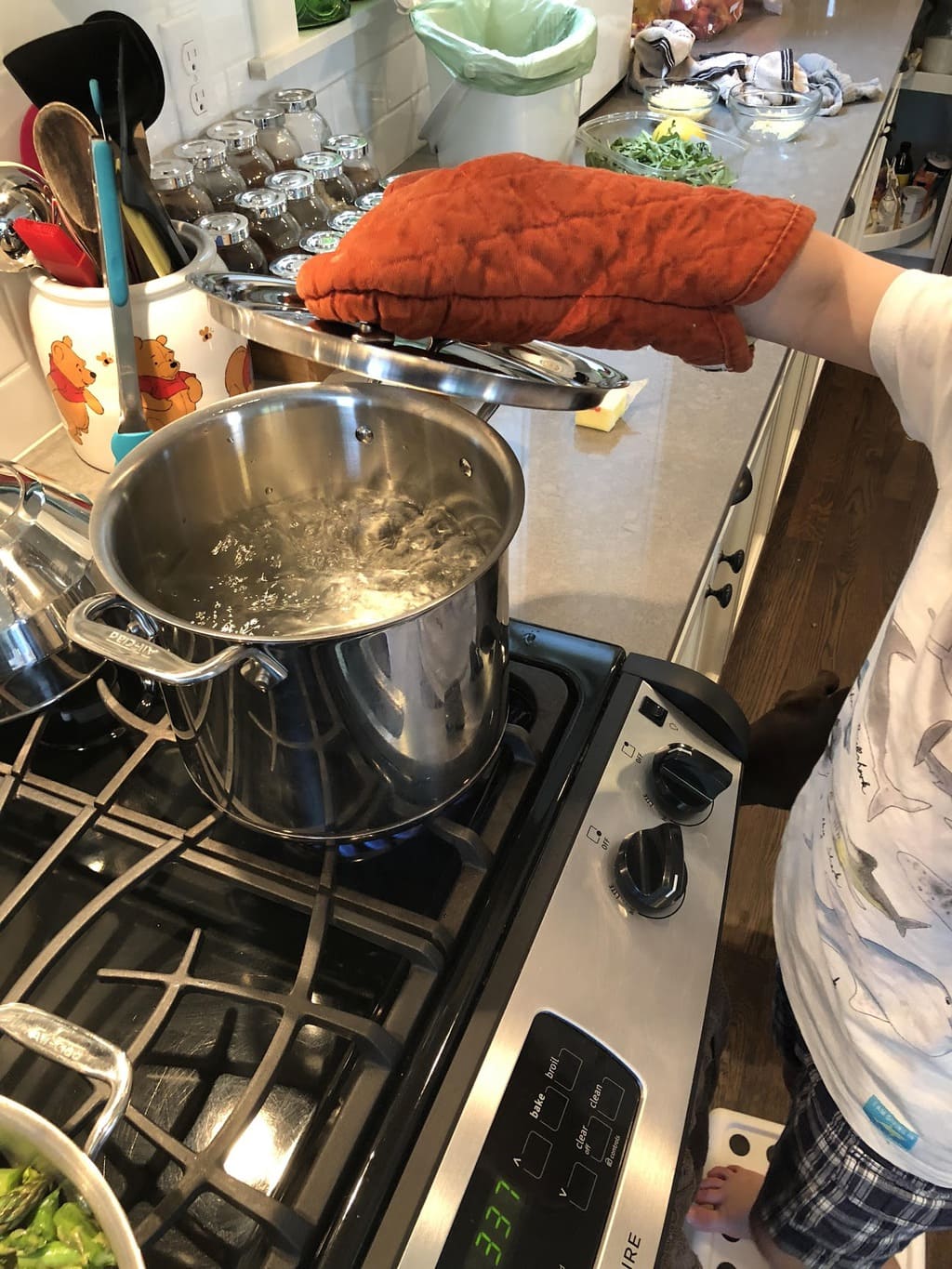 We're big fans of these kid-friendly knives.
🍴Salmon🍴
To cook the salmon, kids can:
*Note: For toddlers especially, these tasks require adult supervision and/or assistance, as items may be sharp, hot or otherwise dangerous.