Between chopping, measuring and blending, there are tons of ways for kids to help with our Best Butternut Squash Soup Recipe. My daughter demanded to wear goggles to protect her eyes from evil onion gases (even though shallots produce much less of the enzyme that makes people's eyes tear up). Lol!
While your kids make this meal with you, pause to discuss which FOOD GROUP each ingredient belongs to and share some fun facts about this meal's featured ingredient: BUTTERNUT SQUASH
🍴

food groups

1 🍴

Fruits: none
Veggies: butternut squash, garlic, shallot
Grains: none
Protein: none
Dairy: butter, cream
1For information about food and health, go to ChooseMyPlate.gov.
🍴Butternut Squash 🍴

Butternut squash is an orange winter squash that is grown in the summer and harvested in the fall.
Butternut squash is a nutrient-dense food. It's rich in Vitamin A, which we need for healthy vision, bones, teeth and skin.
Butternut squash is known for its sweet and nutty flavor.
Although botanically butternut squash is considered a fruit (since it has seeds and develops from the flower-producing part of a plant), it is cooked as a vegetable.
Here are some creative ways for your kid to be your personal Sous Chef as you make our Best Butternut Squash Soup Recipe. Just hover over each image for details. And make sure your little dudes wash their hands before starting!
🍴The Steps🍴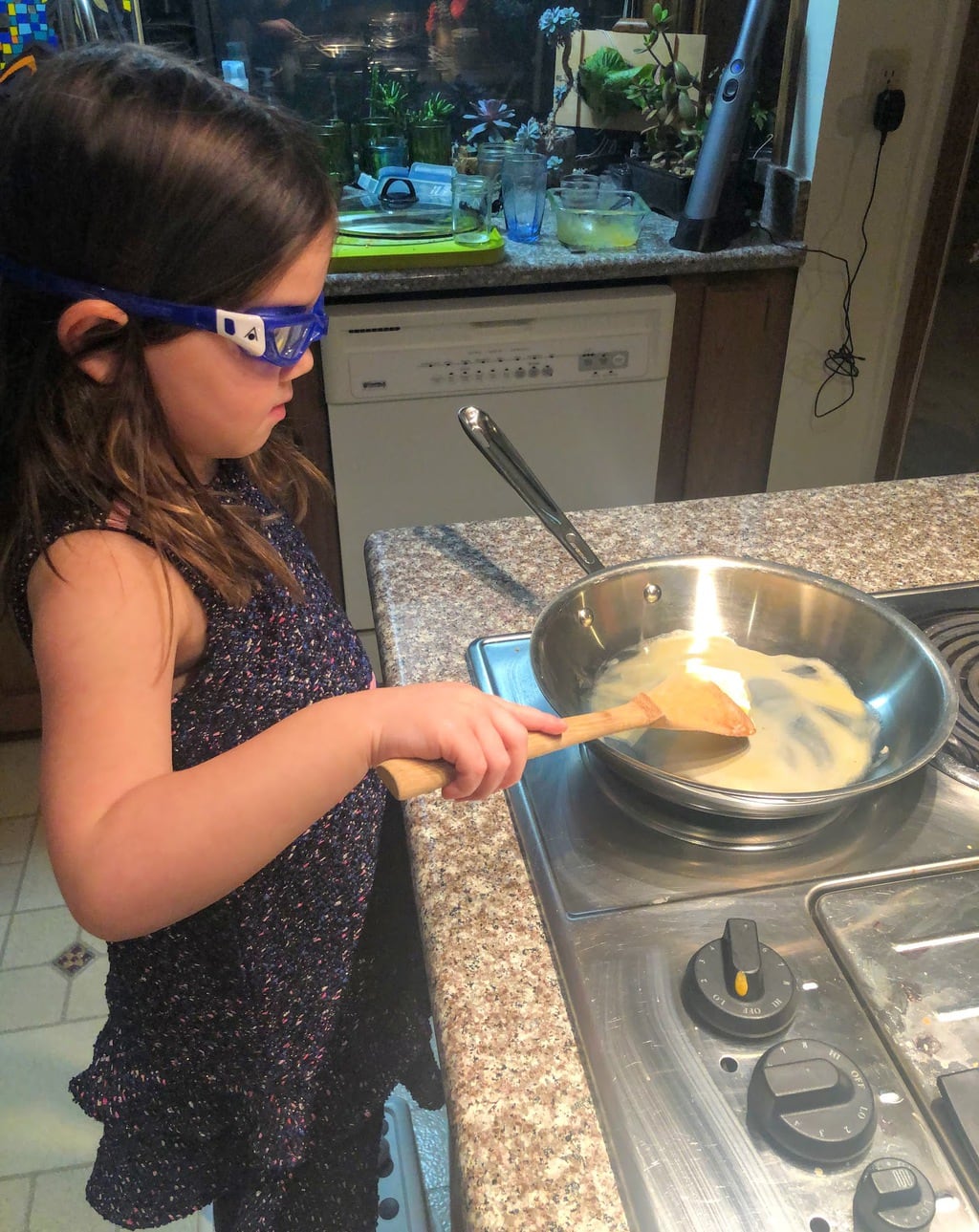 Note: This post contains affiliate links.
*Note: For toddlers especially, these tasks require adult supervision and/or assistance, as items may be sharp, hot or otherwise dangerous.