No juicer? No problem! Learn how to juice a lemon without a juicer by following these simple steps. Grown-ups and kids alike can easily use this method to extract juice from their lemons!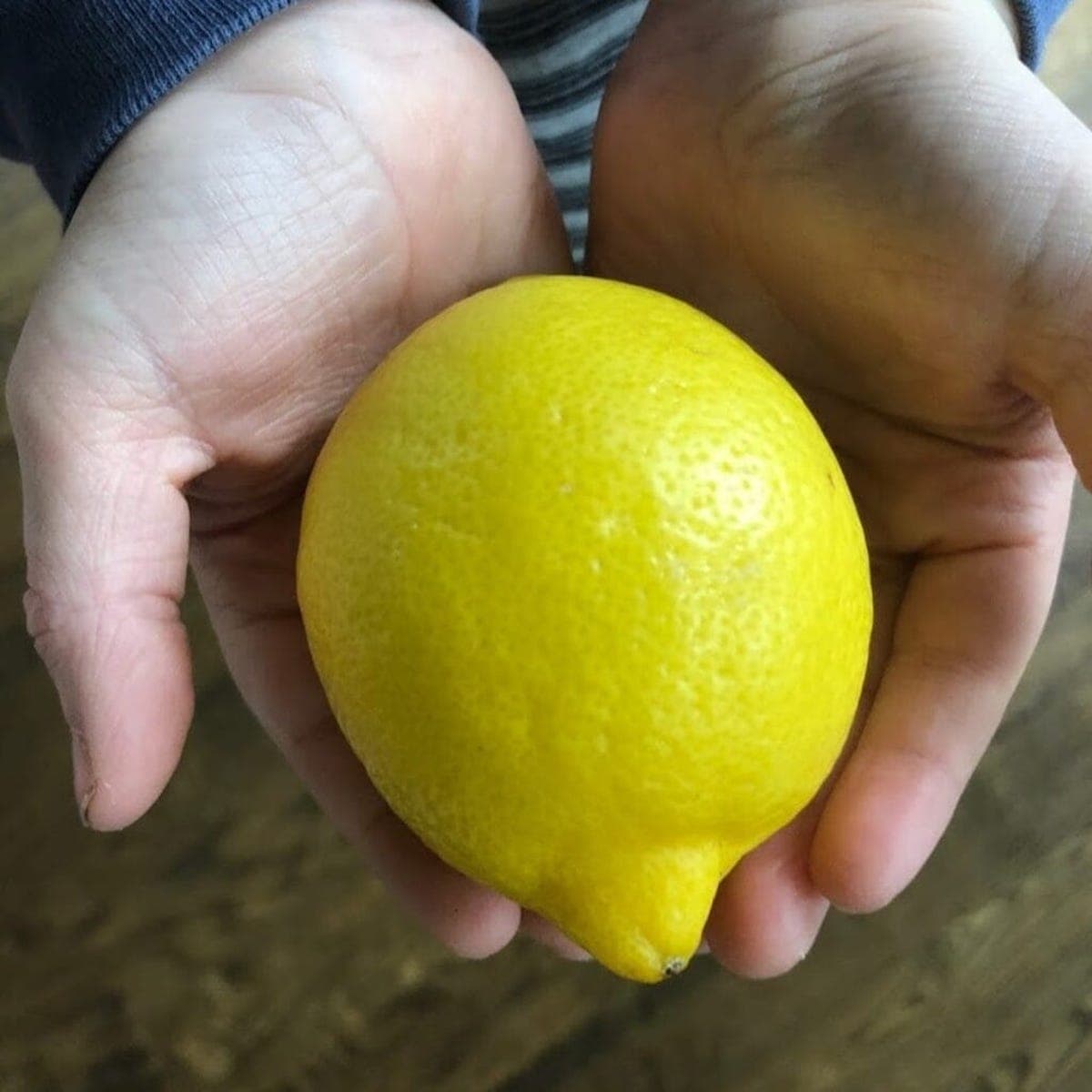 Jump to:
👍 Why We Love Juicing Lemons by Hand
Quick and easy- Get every last drop from your lemons when you follow our steps on how to juice a lemon without a juicer!
Inexpensive- No need to spend money on juicers or squeezers.
Convenient- All you need is your hands!
Kid-friendly- If kids are helping you out in the kitchen, they may find this traditional approach easier. And no chance of getting their fingers pinched while using a handheld juicing device.
Note: If tools are you thing, Kitchn gives a great overview of 5 Tools for Juicing Lemons.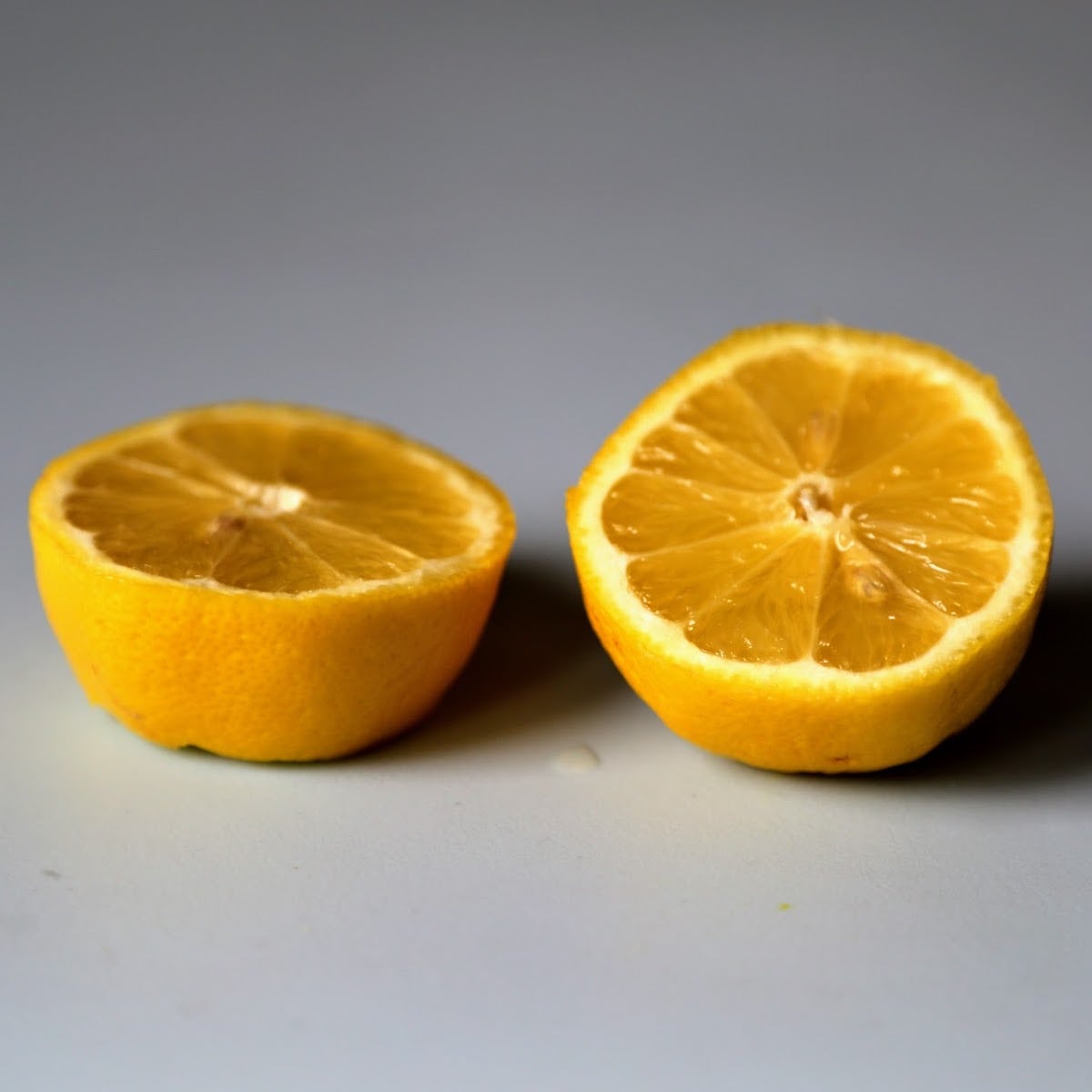 👩‍🍳 Instructions
Step 1: Roll your whole lemon on a hard surface in order to loosen up the inside membranes.
Step 2: Slice lemon in half.
Step 3: Squeeze your lemon with both hands over a small bowl (we usually use a Pyrex glass measuring cup with spout), rotating the lemon as you squeeze.
Step 4: Discard any seeds from your bowl.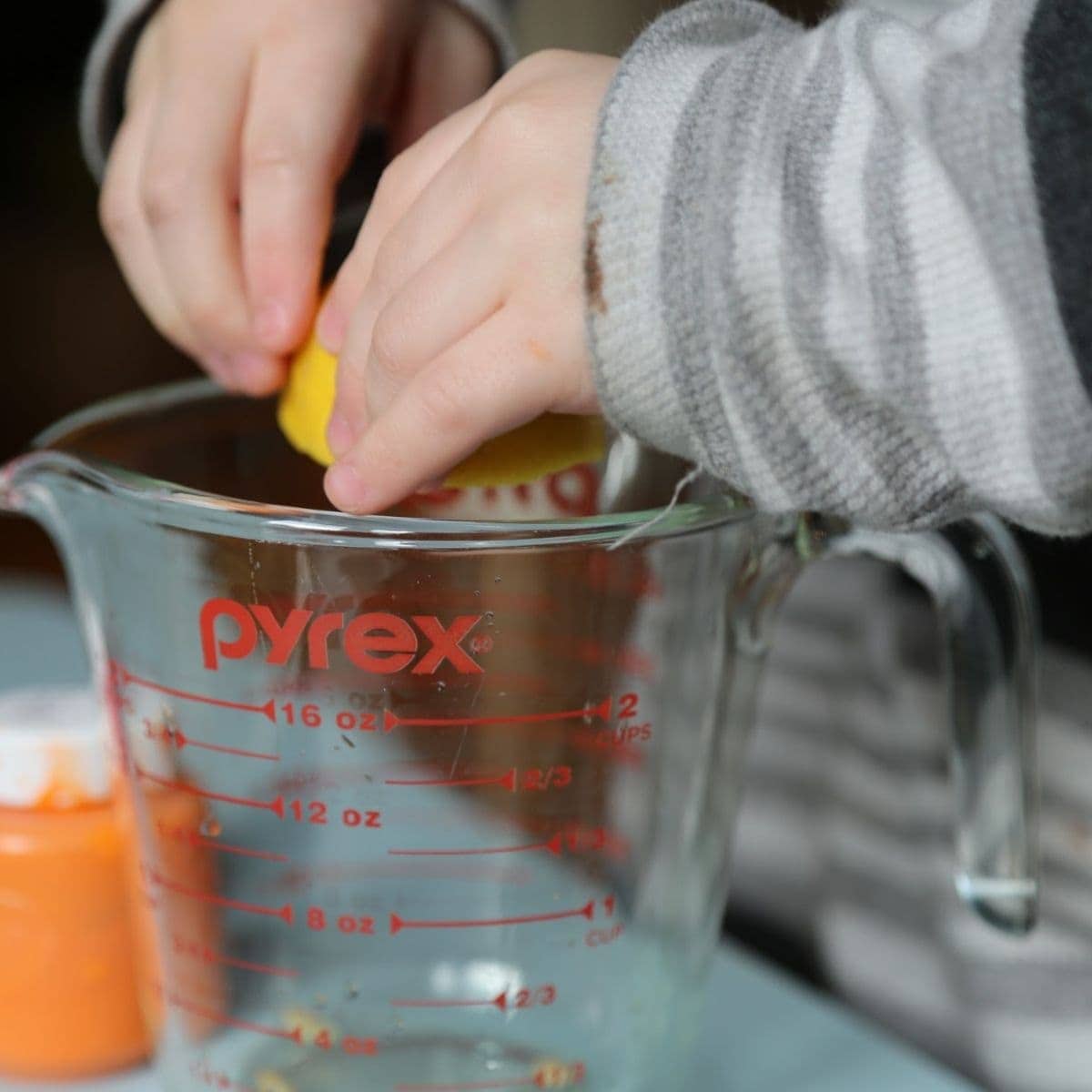 ❓ FAQ
How do you get the MOST juice out of a lemon?
To ensure you get the most juice out of a lemon, you need to make sure your lemon is as soft and malleable as possible. There are a couple different ways to soften a lemon before slicing: (1) ROLL the whole lemon on a hard surface to loosen its membranes [this is our preferred method]; (2) SOAK it in a bowl of warm water for 10-20 minutes; or (3) HEAT a whole lemon in the microwave for 20 seconds.

According to Kelli Foster at Kitchn, microwaving lemons for 20 seconds does give you more juice than lemons microwaved for just 10 seconds or lemons pulled straight from the fridge.
How long does freshly squeezed lemon juice last?
Lemon juice should last for 2-3 days in the refrigerator.
✂️ Crafting with Lemons!
If you have an extra lemon, consider doing this fun Lemon Volcano Experiment with your kids!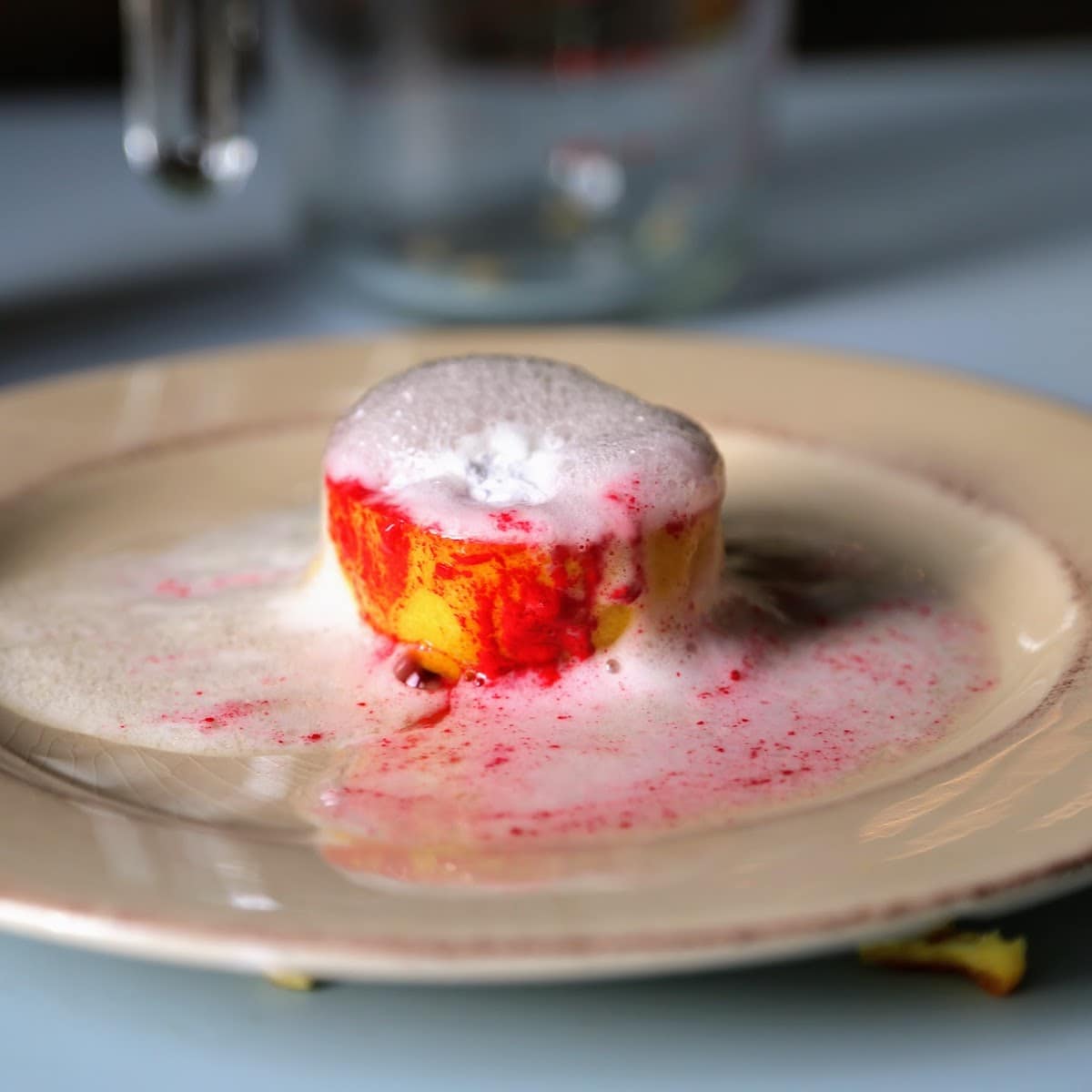 🍽 Recipes with Lemon Juice
If you love the flavor of lemons, check out these recipes that showcase fresh lemon juice:
Follow Platein28 on Pinterest, Instagram and Facebook and Sign up for our newsletter for all the latest recipes and crafts!
🍋 How to Juice a Lemon Without a Juicer
Need fresh lemon juice but don't have a juicer? No worries! Check out this simple and efficient way to juice a lemon without a juicer!
Instructions
Roll lemon on hard surface to loosen membranes on inside.

Slice your lemon in half.

Use a spoon to scoop out any seeds from the bowl.
Notes
To loosen up the lemon's inside membranes, roll your whole lemon on a hard surface prior to slicing. 
Rotate your sliced lemon as you squeeze it to ensure the maximum amount of juice is extracted from each segment.
Nutrition
Calories:
31
kcal
(2%)
Carbohydrates:
10
g
(3%)
Protein:
1
g
(2%)
Sodium:
2
mg
Potassium:
149
mg
(4%)
Fiber:
3
g
(13%)
Sugar:
3
g
(3%)
Vitamin A:
24
IU
Vitamin C:
57
mg
(69%)
Calcium:
28
mg
(3%)
Iron:
1
mg
(6%)
*Percent Daily Values are based on a 2000 calorie diet. While we are not certified nutritionists, we work with a WordPress-integrated nutrition API to calculate our recipes' ingredient values.
Want more 28-minute recipes? Sign up and get recipes straight to your inbox!