Before making Teriyaki Salmon with Baby Bok Choy,  I had never cooked with baby bok choy before. And wow, it's a really beautiful vegetable! When I was chopping the baby bok choy, I noticed that the sliced, flat part of the head had the shape of a rose.  So naturally, I thought it would be fun to turn these flat pieces into stamps: thus the inspiration for bok choy roses!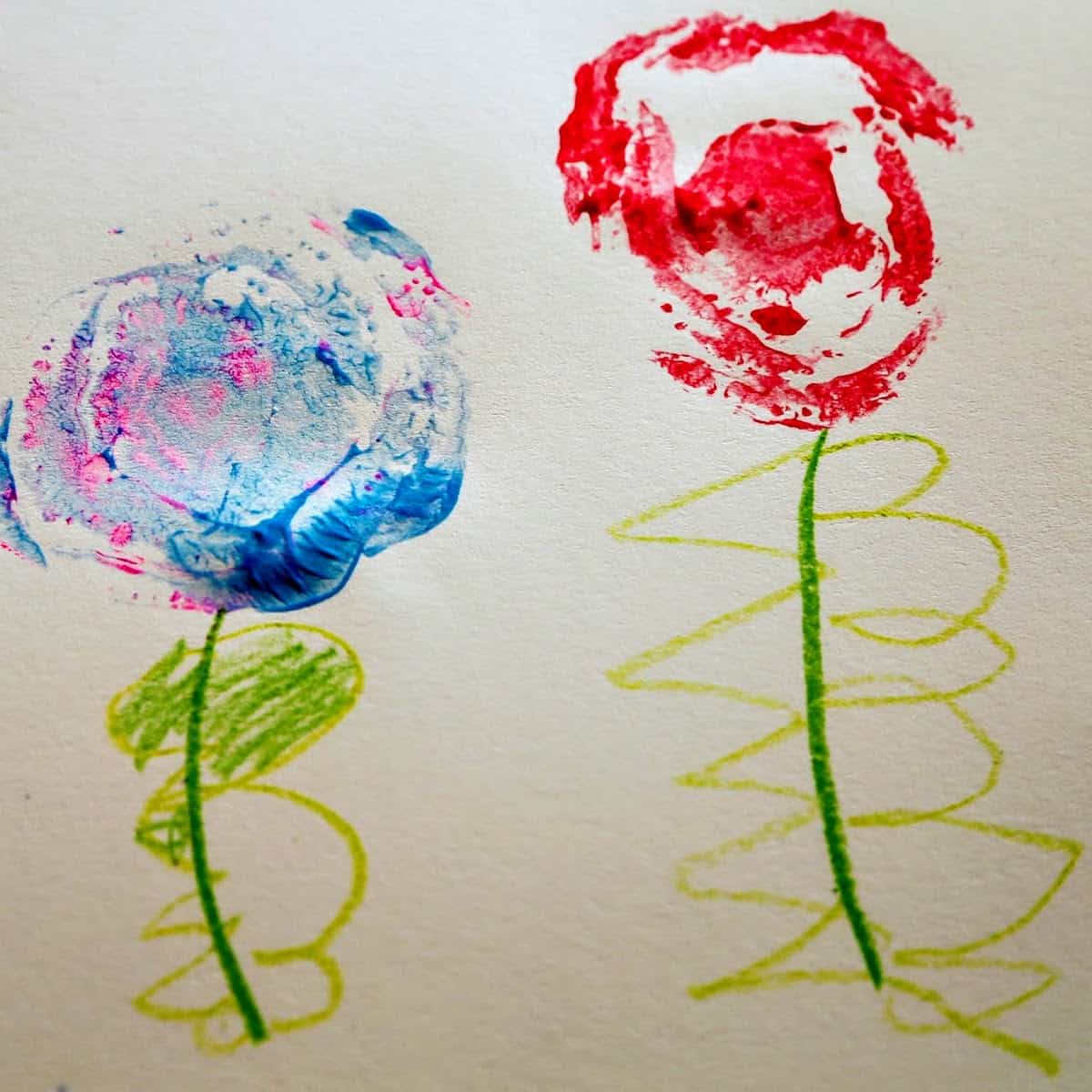 And while you're at it, you might want to check out some of these fun facts about bok choy:
🍴Bok Choy🍴
Read more...
The best part is, if you don't have time for the craft when cooking with box chop, simply throw the sliced-off bok choy heads into the fridge and save them for another time.

💡Overview💡

Featured Ingredient: Bok Choy

Skills supported: Fine motor (painting, stamping), following instructions

✂ supplies ✂

2-4 discarded baby bok choy heads

White paper

Green markers/crayons

📝instructions📝

Consider setting up the craft before you start cooking so that your kids can get to work right away.

Gather the discarded heads of baby bok choy. You will notice that the bottoms of the cut off heads resemble roses.

Using a paint brush, paint the bottom of a head with a color of your choice.

Stamp the painted bok choy head onto paper to make a rose. Repeat using different colors (if using washable paint, it's easy to rinse off the bok choy head, pat it dry, and re-paint with a different color).

Add the stems and leaves to the roses using a green marker/crayon.

Get creative and make other images using the bok choy stamps.

 

Note: *For toddlers especially, these tasks may require adult supervision and/or assistance.