Celebrate summer with this adorable paper plate watermelon craft! All you need is a paper plate, some colored yarn and simple tools to make this sweet summer project! Bonus: Kids can practice their fine motor skills!
Note: Some of the links in this post are Amazon affiliate links. This means that if you click on an affiliate link and purchase an item, we will receive a commission. However, we genuinely recommend all the products we link.
---
A new Spin on Paper Plate Watermelon Crafts
There are tons of paper plate watermelon crafts out there. To change things up, we decided to put our own twist on a paper plate watermelon by decorating it with colored yarn.  
Rather than running out to buy colored yarn, we decided to simply dye our white yarn using food coloring. This turned out to be way easier than I had anticipated. We loosely followed Laughing Hens' article on How to Dye Wool with Food Colouring, and the results were great!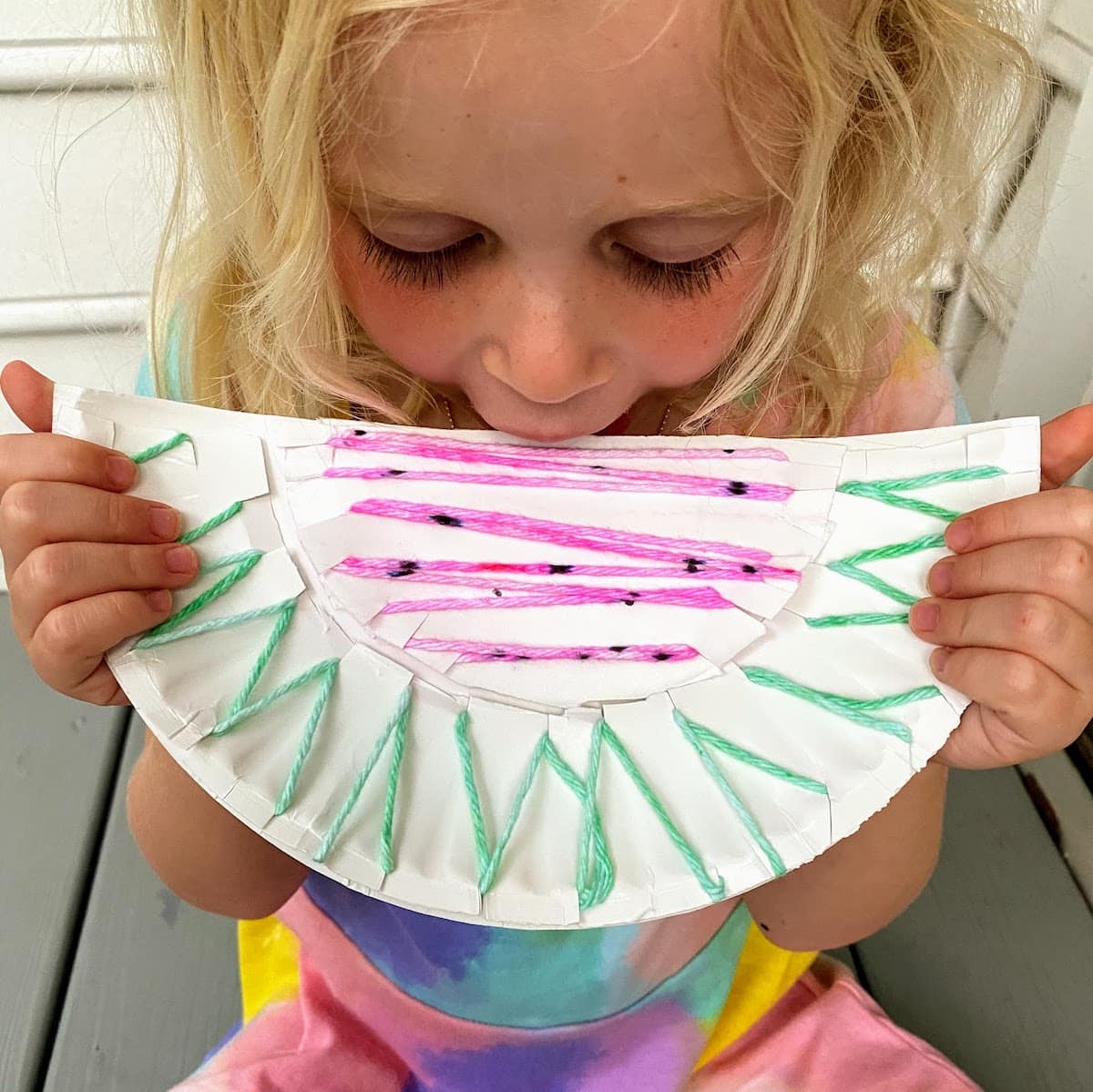 Note: Between dyeing your yarn and allowing yarn to completely dry, this process adds quite a bit of time to this craft. As such, we recommend coloring your yarn a day in advance of doing your paper plate watermelon craft.
---
Practice those Fine Motor Skills!
The cool part about this activity is that it provides a great opportunity for kids to practice their fine motor skills. The weaving of the yarn over the watermelon definitely requires some dexterity and focus. This was great for my daughter, as she is working on strengthening her grip in preparation for kindergarten this fall!
---
Other Paper Plate Crafts we love
---
How to Make a Paper Plate Watermelon
instructions 
Skills supported: Fine motor, (cutting, weaving, taping ), math (counting), following instructions
1. Cut paper plate in half and set one half aside for later.  Cut away the plate's outer edge. This will be your watermelon's rind.
2. Cut several small slits around the curved edges of your paper plate cutouts. These slits will be used to weave your yarn across the paper plate pieces to decorate your watermelon's body and its rind. Use the slits to weave your pink yarn throughout your watermelon's body, and your green yarn throughout the watermelon's rind. Secure the ends of your yarn to the back of your watermelon pieces with tape. 
3. Assemble your watermelon. Tape or paste your watermelon's body and rind to the half of your paper plate that you had set aside. 
4. Add your watermelon's seeds! Using a black marker or sharpie, place black dots on the pink yarn.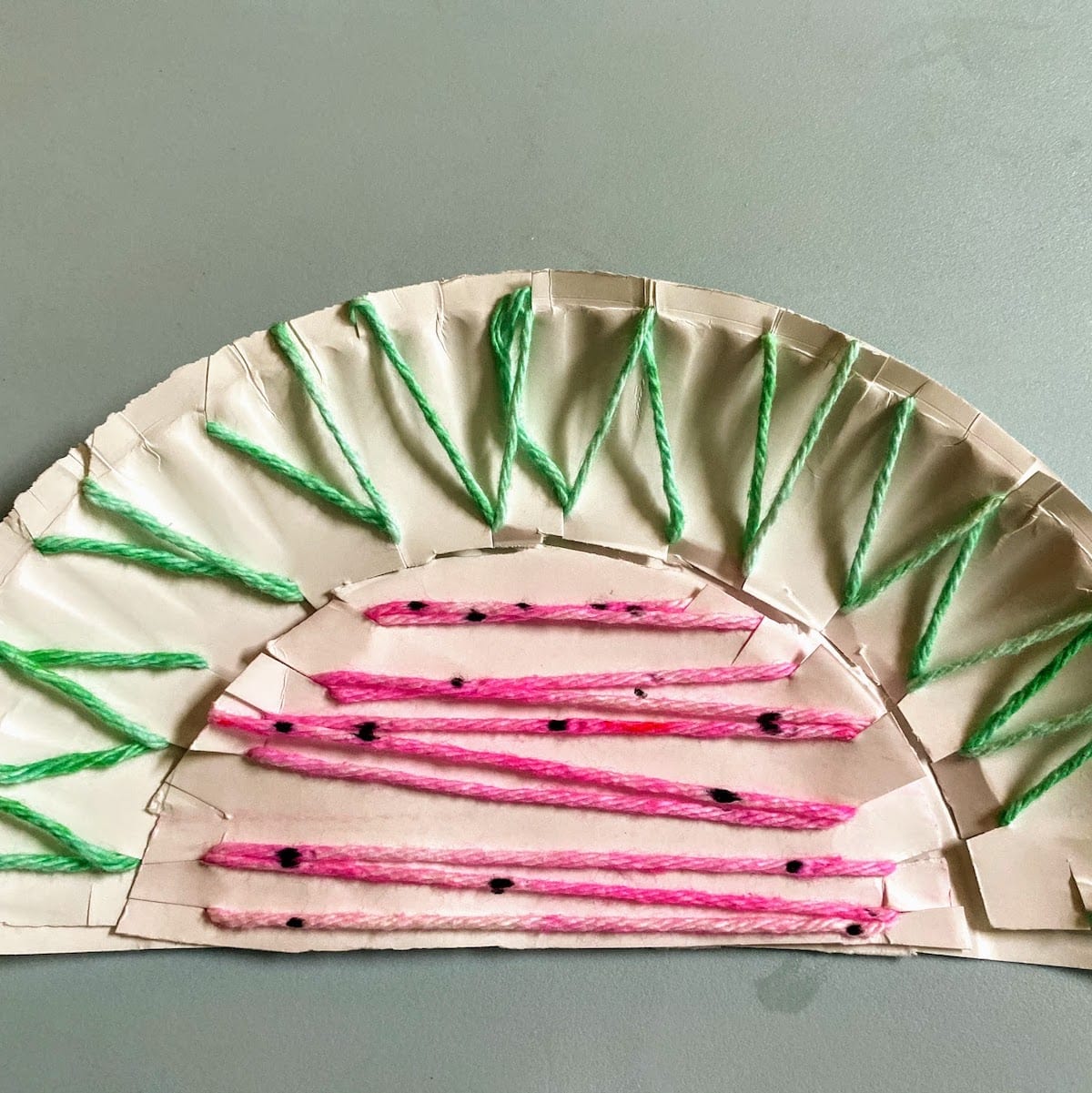 *For toddlers especially, these tasks may require adult supervision and/or assistance.