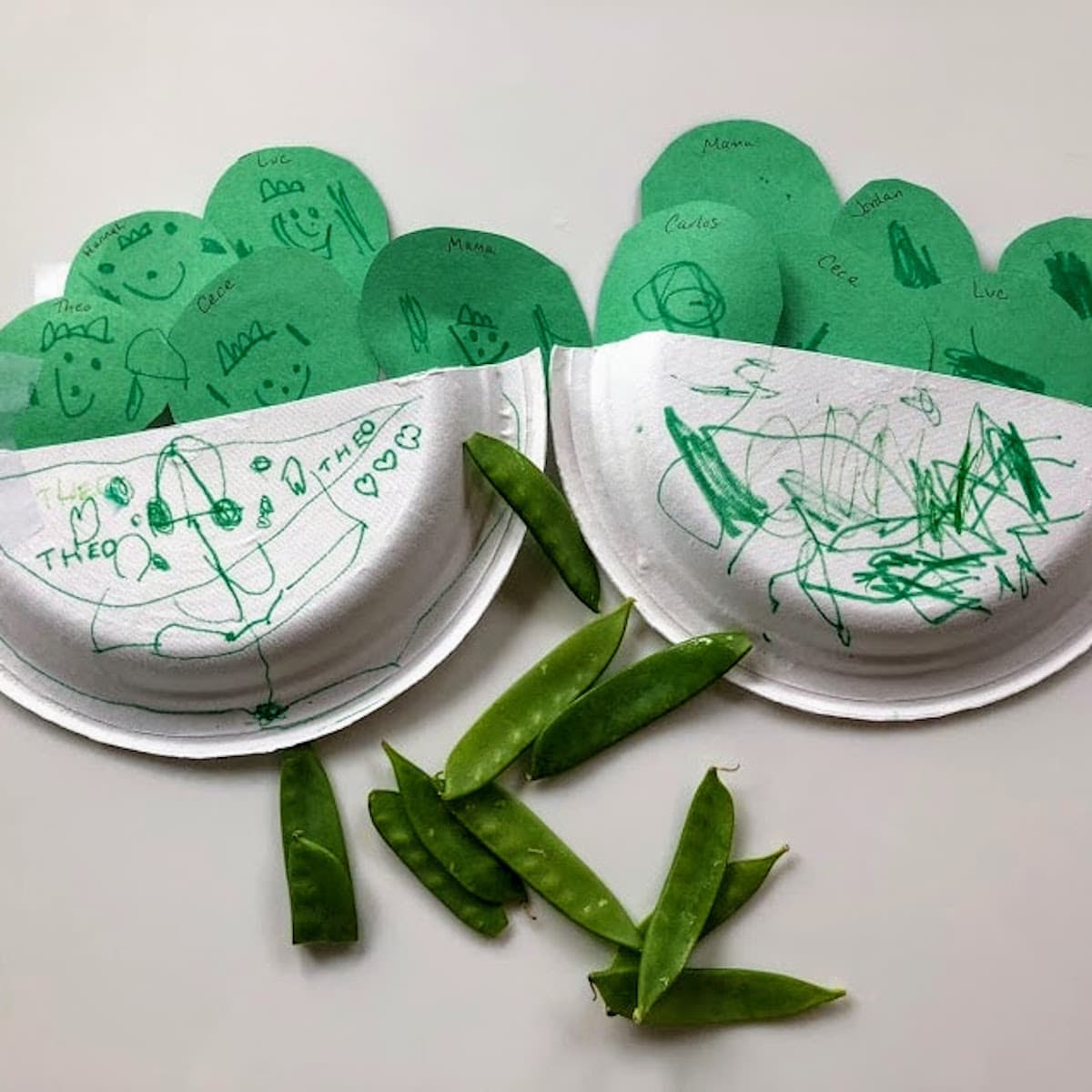 This peas in a pod craft is simple, generates no mess, and allows your kids to be creative without much help from you. You'll likely have most of the supplies in your house already. Plus, it's kind of adorable!
This craft also provides a great opportunity to share some fun facts about this meal's featured ingredient: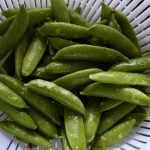 🌱sugar snap peas🌱
Read more...
So, the craft calls for your kids to make peas for all the family members in your house. The sweetest thing about this (which I never could've predicted) is that my kids apparently consider a lot of my closest friends family. When they were cutting out the circles, they were calling out my best friends' names. And there's also a pea for the dog 😍That seriously warmed my little heart. Enjoy!

💡Overview💡


Featured Ingredient: Sugar Snap Peas

Skills supported: Fine motor (drawing, cutting, gluing), math (counting, composing shapes), following instructions

[lgc_column grid="50" tablet_grid="50" mobile_grid="100" last="false"]

[/lgc_column]

[lgc_column grid="50" tablet_grid="50" mobile_grid="100" last="false"]

[/lgc_column]

Note: This post contains affiliate links.

📝instructions📝

Consider setting up the craft before cooking so your kids can get to work right away.

1. Open up a sugar snap pea and examine the small peas found inside.

2. Cut a paper plate in half.*

3. Color half of the paper plate green.

4. Cut out paper circles for each family member in the household.*

5. Color the circles green and draw faces on them. Children who can write can label each circle with the names or initials of their family members.

7. Glue or tape the circles to the top, inside edge of your halved paper plate.

Note: *For toddlers especially, these tasks may require adult supervision and/or assistance.