Friends and fellow parents - I'm here to remind you that Teacher Appreciation Week is here! And we have some cute DIY crafty gifts your kids can make for their teachers. Actually, this month of May is also School Principals' Day, National Lunch Hero Day and School Nurse Day. So, if there was any month to celebrate school personnel, this is it!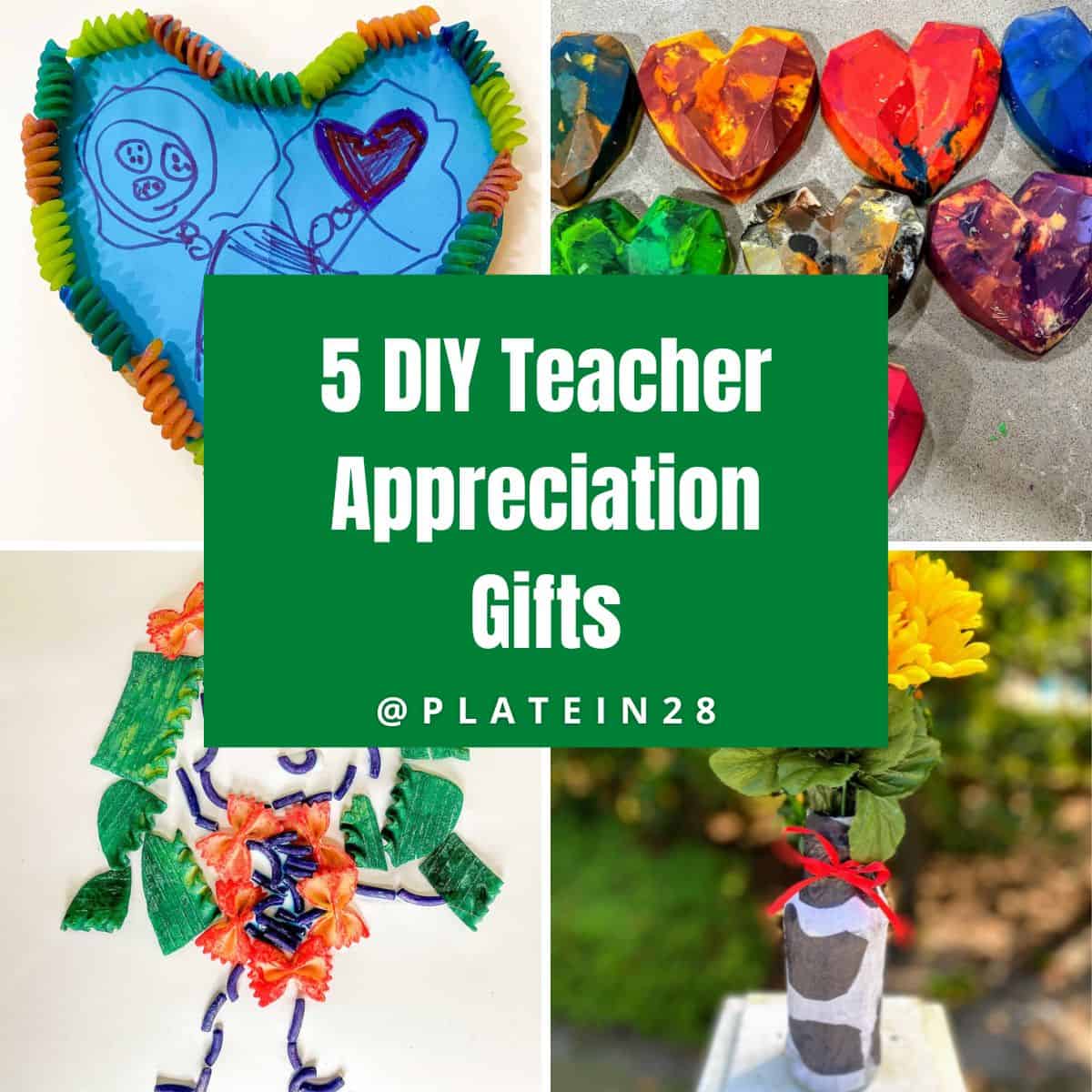 Folks, I know that specific days dedicated to the celebration of something or someone can sometimes seem trite or forced. Like, for instance, why do we need one day a year to celebrate our love for our partners (Valentine's Day) when we should be expressing it regularly? But honestly, we're busy, we're absent-minded, and life zips by so fast. I'm happy we have a Teacher Appreciation Week because it makes me really think about all the work and care that goes into educating our kids. Teachers are so special, and also underpaid and underrecognized. I mean, shouldn't teaching (aka shaping the future of our civilization) be one of the highest paid professions in the country?! While we can't buy all our teachers a car and a much needed vacation, we can encourage our kids to show their appreciation through thoughtful crafting...gifts made creatively with their own hands.
Jump to:
📆 May 2023 School Celebration Dates
Folks, May is a busy month! Check out all the school personnel being acknowledged in May!
🚌 Other School Appreciation Dates
There are actually many dates every year dedicated to important school personnel. For future reference, check out these important dates (and click on the links for fun facts too):
🤔 Tips Before You Craft
Ask your teacher what their favorite color is. You can dig deeper and find out their favorite food, drink, place to shop, hobbies, etc.
Find out your school's rules on gift giving [e.g. dollar amount caps or rules against food gifts].
Plan ahead so your kiddo isn't rushed to make something.
🖍 5 DIY Teacher Appreciation Gifts
Here are some creative ways your kids can celebrate their teachers.
It's hard to go wrong with flowers, right?! For this craft, all you need is flowers, a recycled jar or bottle, and some basic craft supplies.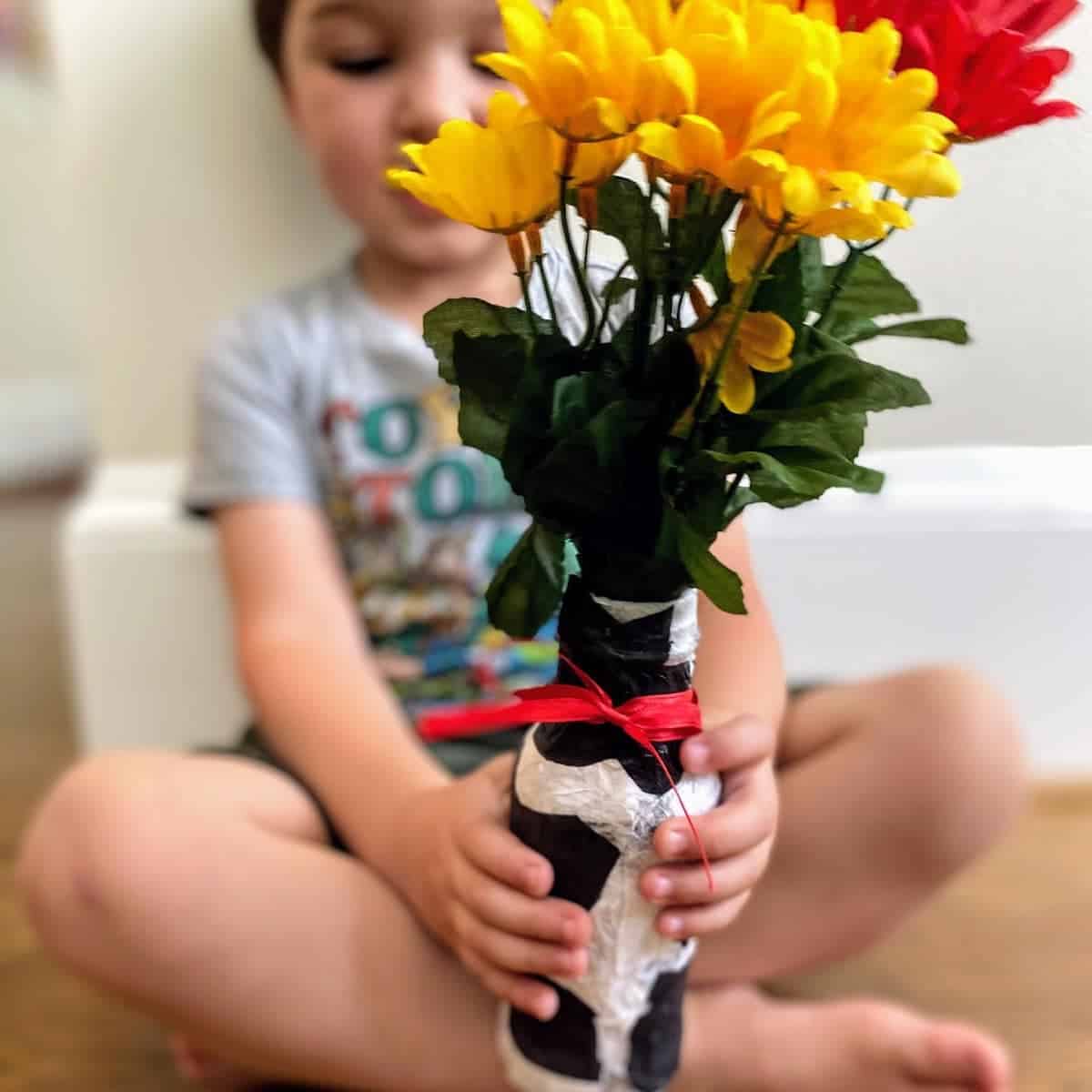 🌹Tissue Paper Vase
Transform your recyclables into art! We turned an empty glass bottle into an adorable tissue paper, cow-themed vase!
Click for Tissue Paper Vase Craft
If you plan ahead, you could really make this a personalized gift for your teacher! Use their favorite colors and you can even find silicone molds for shapes they like.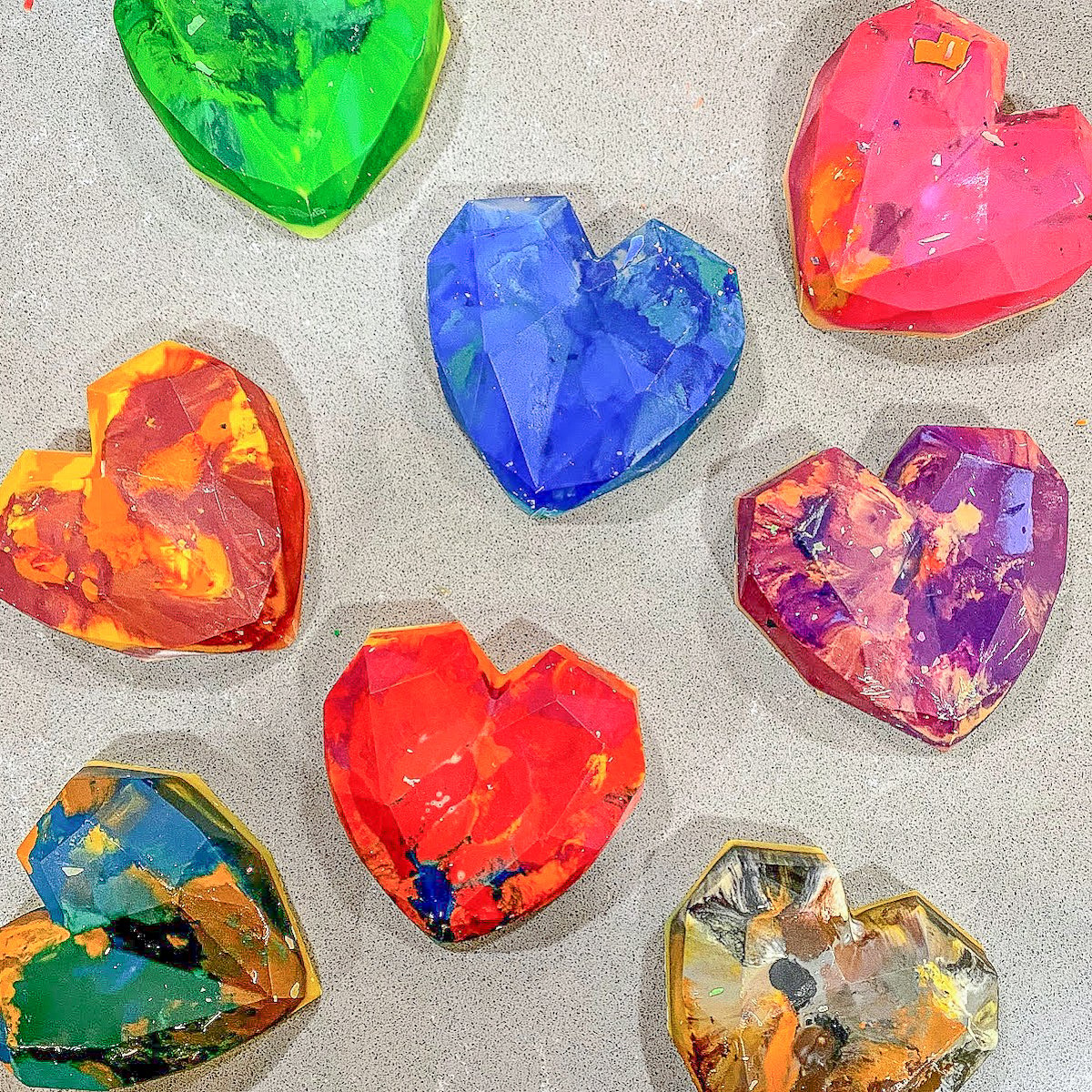 🖍 Melting Crayons into Shapes
Looking for a low stress, satisfying craft? Introducing melted crayon art! Melting crayons into new shapes is simple and so cool! FYI - This craft takes around 28 mins, from start to a finished bake, not including the freeze time.
Click for Crayon Craft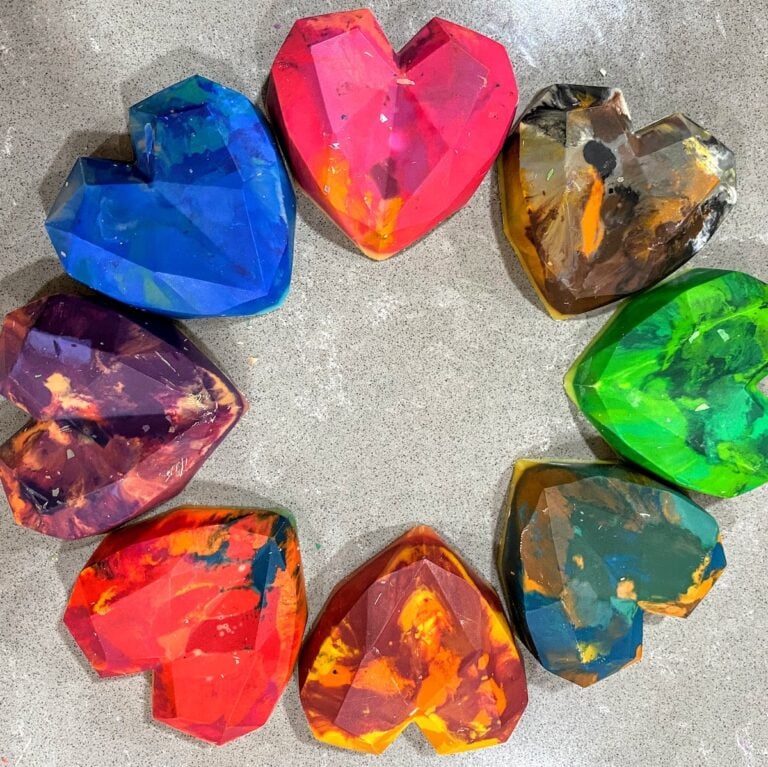 Make a picture or a card for your teacher, using dyed pasta!
🎨 How to Dye Pasta
Want to jazz up your pasta for your latest craft? Learn how to dye pasta with these simple steps! Your pasta has never looked so bright and vibrant!
Click for Dyed Pasta Craft
Make a little holder for any kind of school supplies. Personalize it with your teacher's name!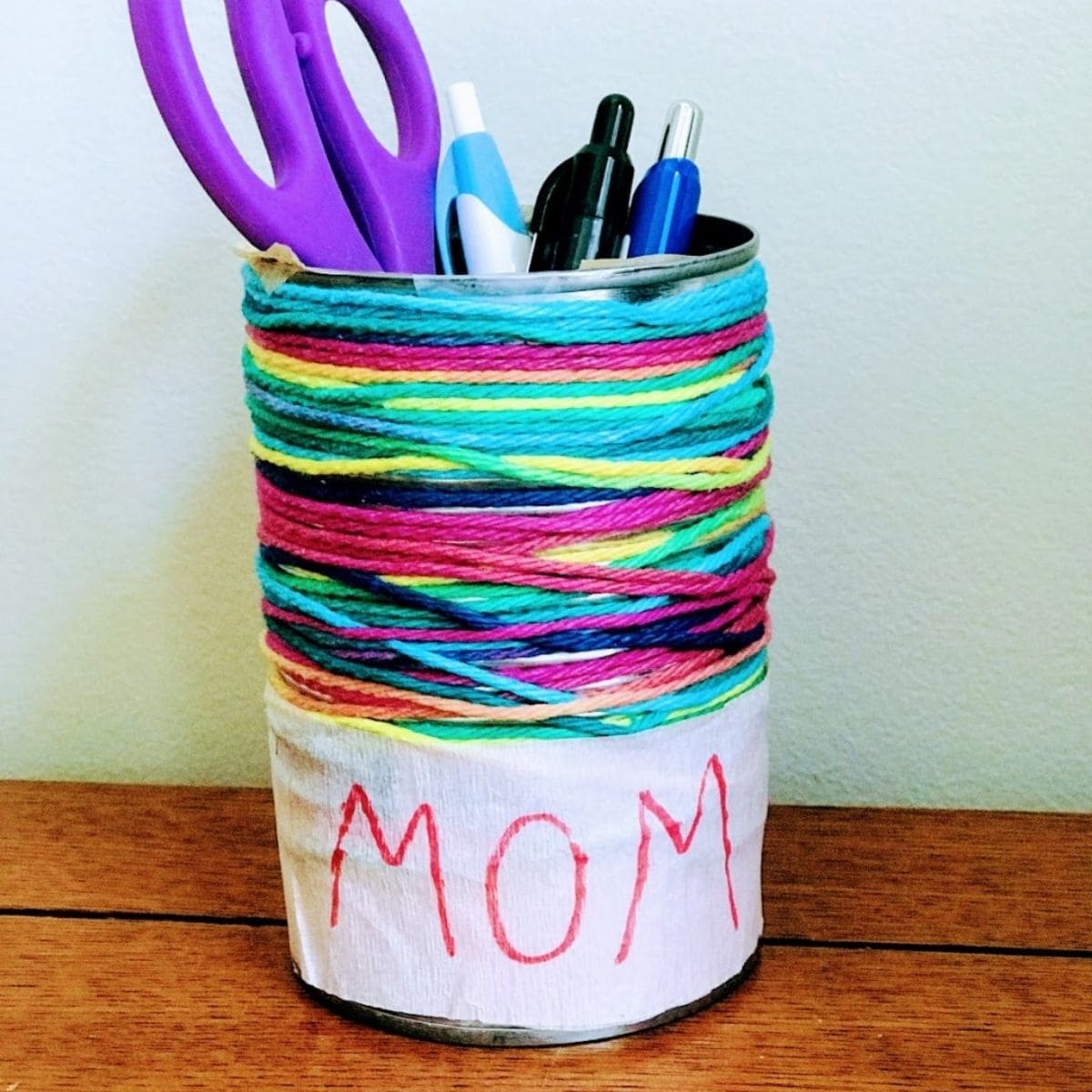 ✏️ DIY Pencil Holders
Transform empty tin cans into these adorable DIY Pencil Holders! Add some colorful yarn, and you'll have the jazziest desktop in the office!
Click for Pencil Holder Craft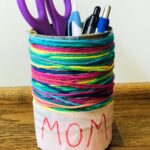 Frame a picture, note or even a book quote for your teacher.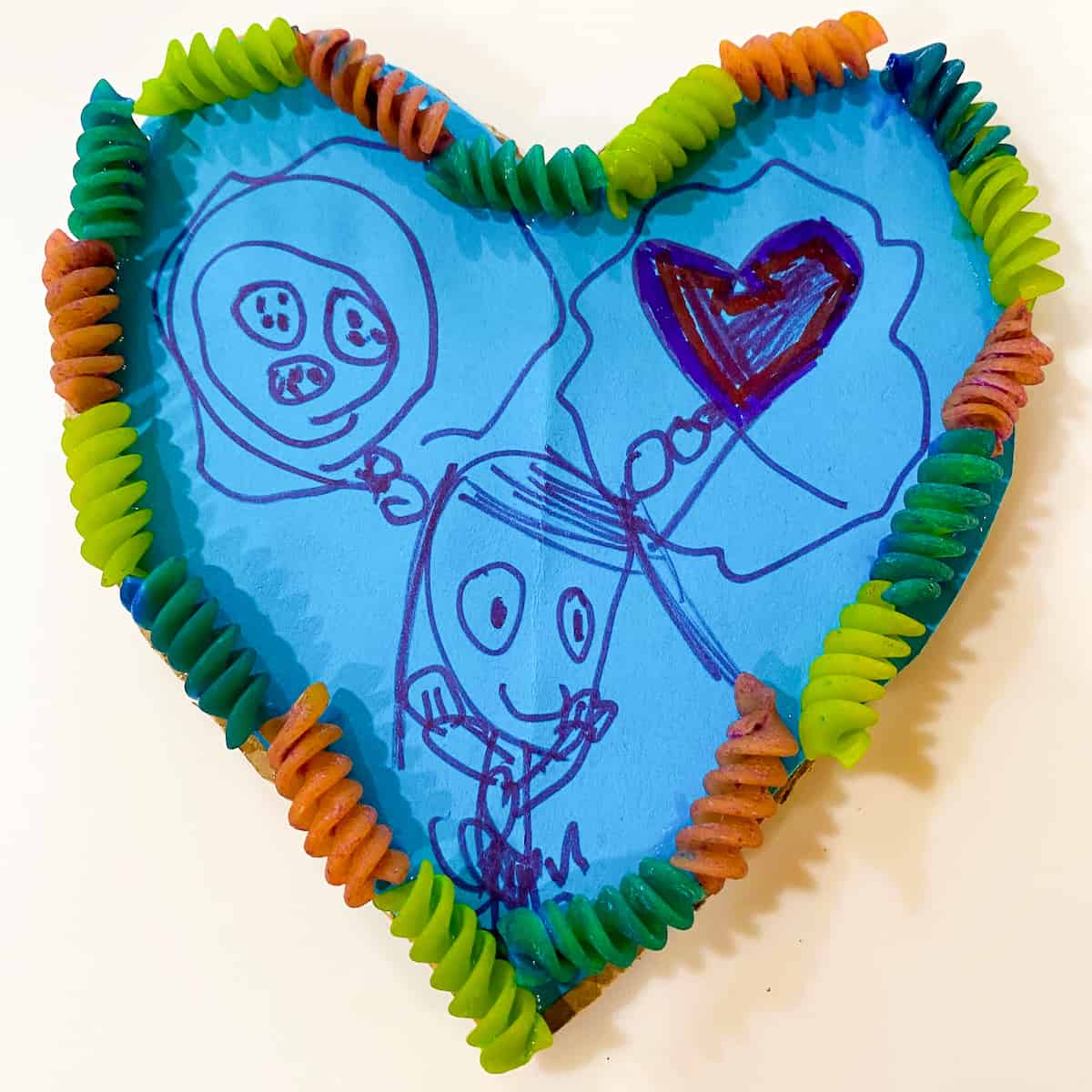 ❤️ DIY Cardboard Frame with Pasta
DIY Cardboard frames are a great way to say "I love you!" on Valentine's Day. Kids will love getting creative with these heart-shaped frames!
Click for DIY Cardboard Frame
🙏 Other Ways to Show Appreciation
Follow Platein28 on Pinterest, Instagram and Facebook and Sign up for our newsletter for all the latest recipes and crafts!
➡️ Fun Crafts to Try!
Want more 28-minute recipes and crafts? Sign up and get recipes straight to your inbox!