There are some higher concept crafts that require a lot of parental involvement and lots of different parts that have to come together in a certain way. This is not that! Because our Bow Tie Pasta is such a simple dish, we wanted to follow suit with the corresponding craft. It is ridiculously easy to turn uncooked bow tie pasta into butterflies. And it's actually almost meant to be, because bow tie pasta is technically called farfalle and farfalle in Italian means 'butterflies.' For this craft, all you need is paper, markers, some uncooked pasta and glue.
I happened to have had a few friends over the night we made our Bow Tie Pasta Salad. And it was so much fun to all plop down on the deck in the sun and work on this craft. My kids just went to town and I didn't have to do a thing....except work on my own creation 🙂
This craft also provides a great opportunity to share some fun facts about this meal's featured ingredient:
🎀Bow Tie Pasta🎀

Bow tie pasta are small pieces of pasta that are pinched at the center, thus resembling bow ties or little butterflies.
Bow tie pasta is also referred to as Farfalle (Italian for "butterflies").
Farfalle was first created in the 16th century in Lombardia and Emilia-Romagna part of Northern Italy.
Bow Tie pasta is a good source of carbohydrates, which give our body energy.
I will say that glitter added a spectacularly messy and amazing, extra layer to this craft. It's totally your choice (because, no lie, my house is 100% glitter-bombed right now), but I would totally recommend glitter.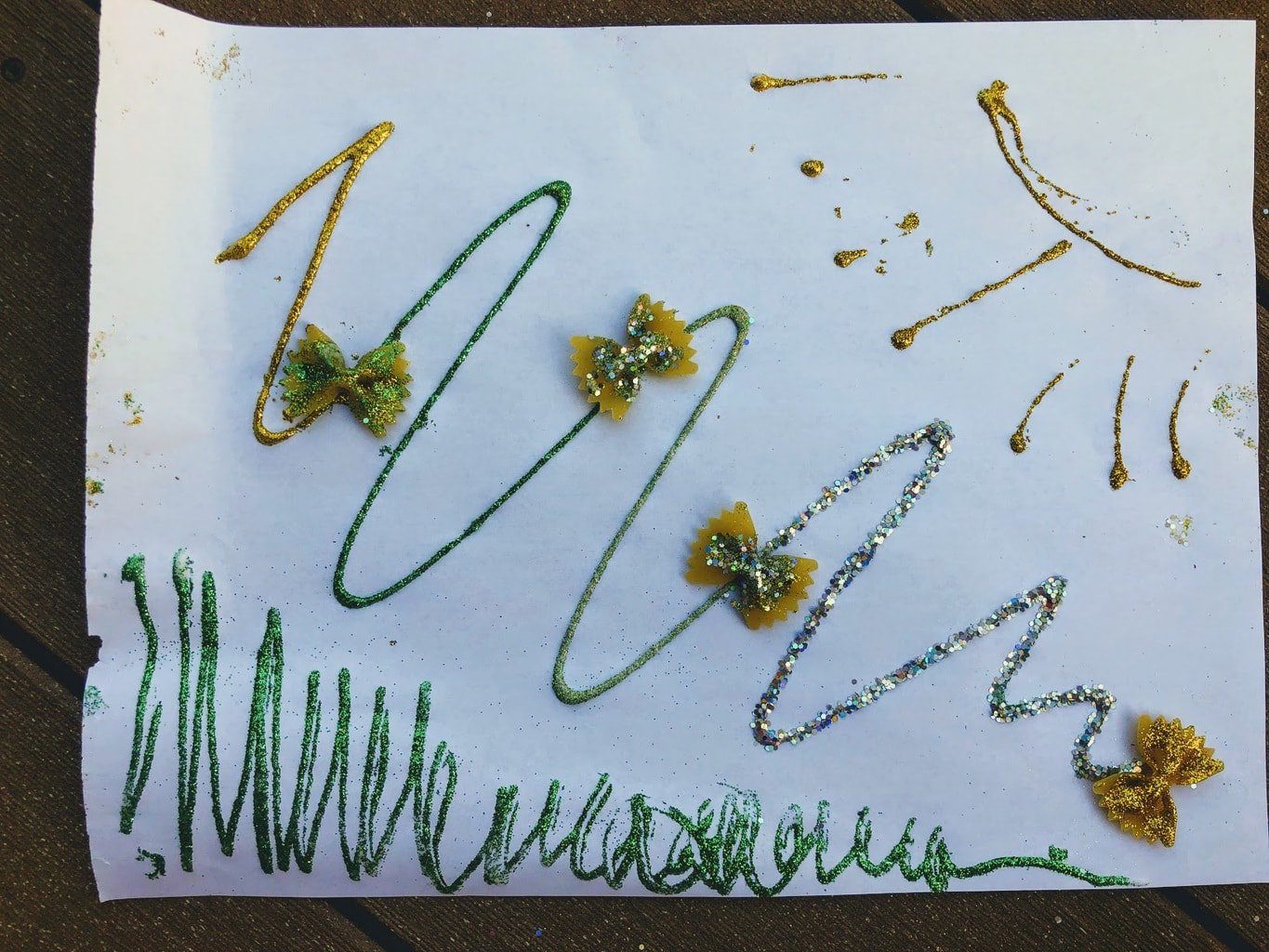 We have paired this craft with our Bow Tie Pasta Salad Recipe and hope you do too!

💡

Overview💡

Featured Ingredient: Bow Tie Pasta
Corresponding Recipe: Bow Tie Pasta Salad
Skills supported: Fine motor (coloring, gluing, sticking), following instructions
✂ supplies ✂
Bowtie Pasta

Optional: Glitter (this set can be messy, but it's been a big hit at our house)
Note: This post contains affiliate links.
📝instructions📝
Consider setting up the craft before you start cooking so your kids can get to work right away.
Pick a landscape for your kids to draw. Because it was April when we did this, I asked my kids to draw springtime outside.

Let the kids draw whatever they like with the markers.
Then use the markers to color the pasta like butterfly wings. For some of the butterflies, my kids colored the pasta, then put glue and glitter on top.
Glue the butterflies onto the paper.
Above is my 5 yo son's creation (he drew our little family) and below is my 3 yo daughter's. Clearly, you can go many different directions with this. Lol.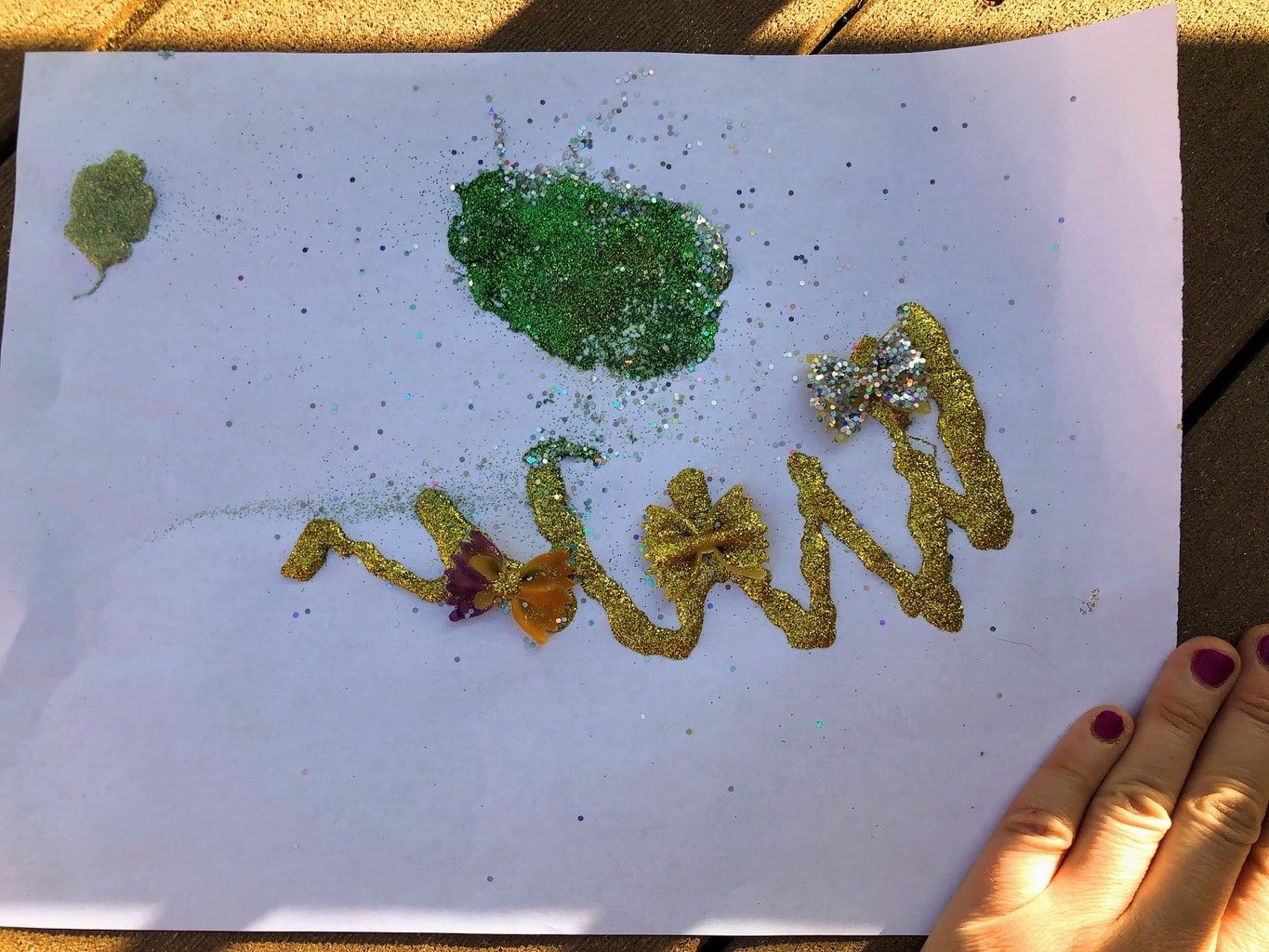 Back to Bow Tie Pasta Salad Recipe