My daughter and I decided to add asparagus to our play food collection this week. I can't emphasize enough how much we actually use and enjoy our play food crafts. Playing "restaurant" and "grocery store" just never seems to get old.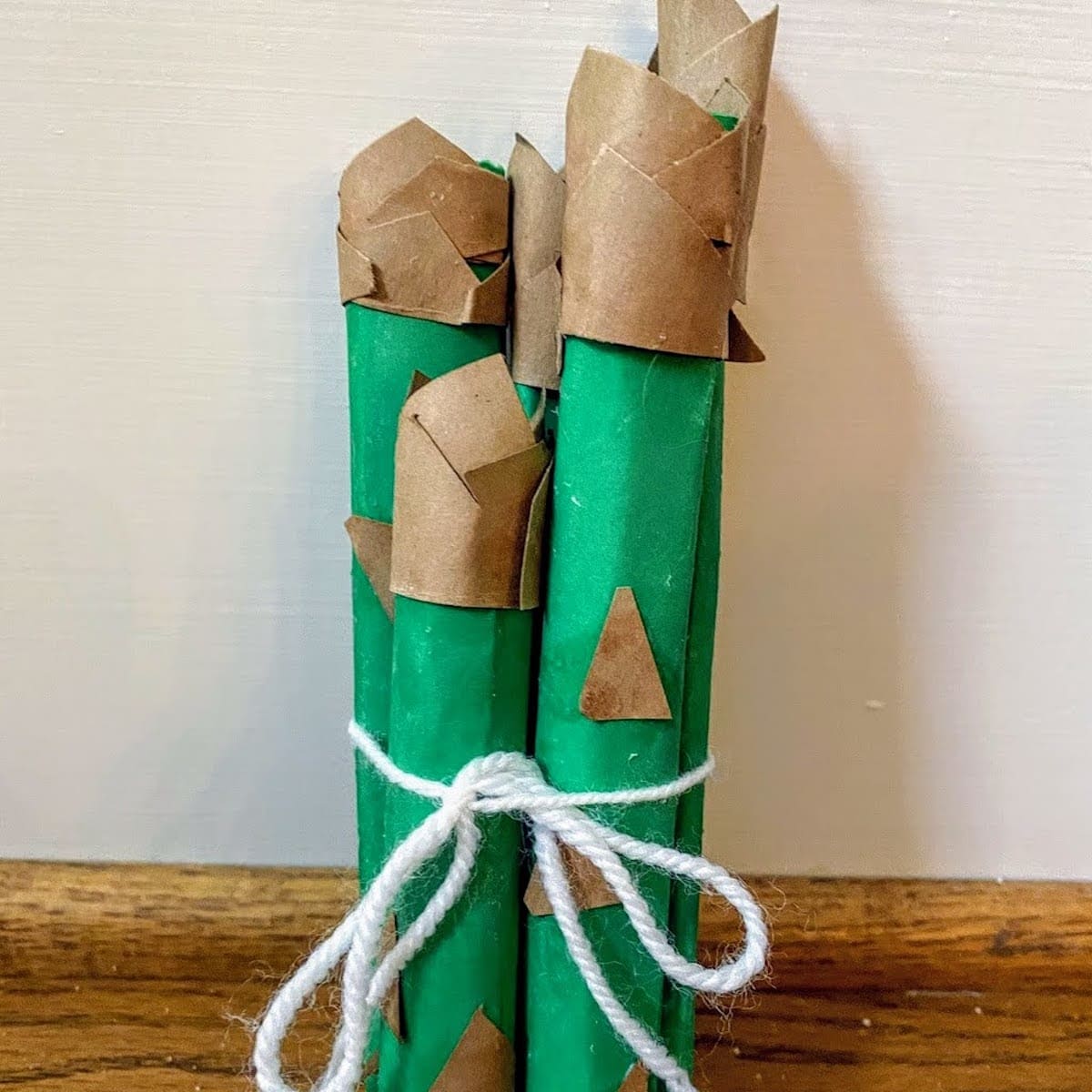 Jump to:
We've been roasting a lot of asparagus recently. It seems like the perfect way to bring a Summer veggie into the Fall season. So, while I make our Roasted Asparagus with Parmesan and Lemon recipe, the kids make this fun asparagus play food.
✅ Why We Love this Play Food Asparagus
Minimal supplies! Construction paper, scissors, glue, and string. It doesn't get more simple than that!
Supports these skills: Fine motor (cutting, folding, gluing, tying), following instructions, and math (composing shapes)
✂️ Supplies
Notes on Supplies:
📝 Instructions
Consider setting up the craft before cooking so kids can get to work right away.
For toddlers especially, some of these tasks may require adult supervision and/or assistance.
Step 1: Form the Asparagus Spears
Step 2: Make the Asparagus Tips
Step 3: Add the Asparagus Scales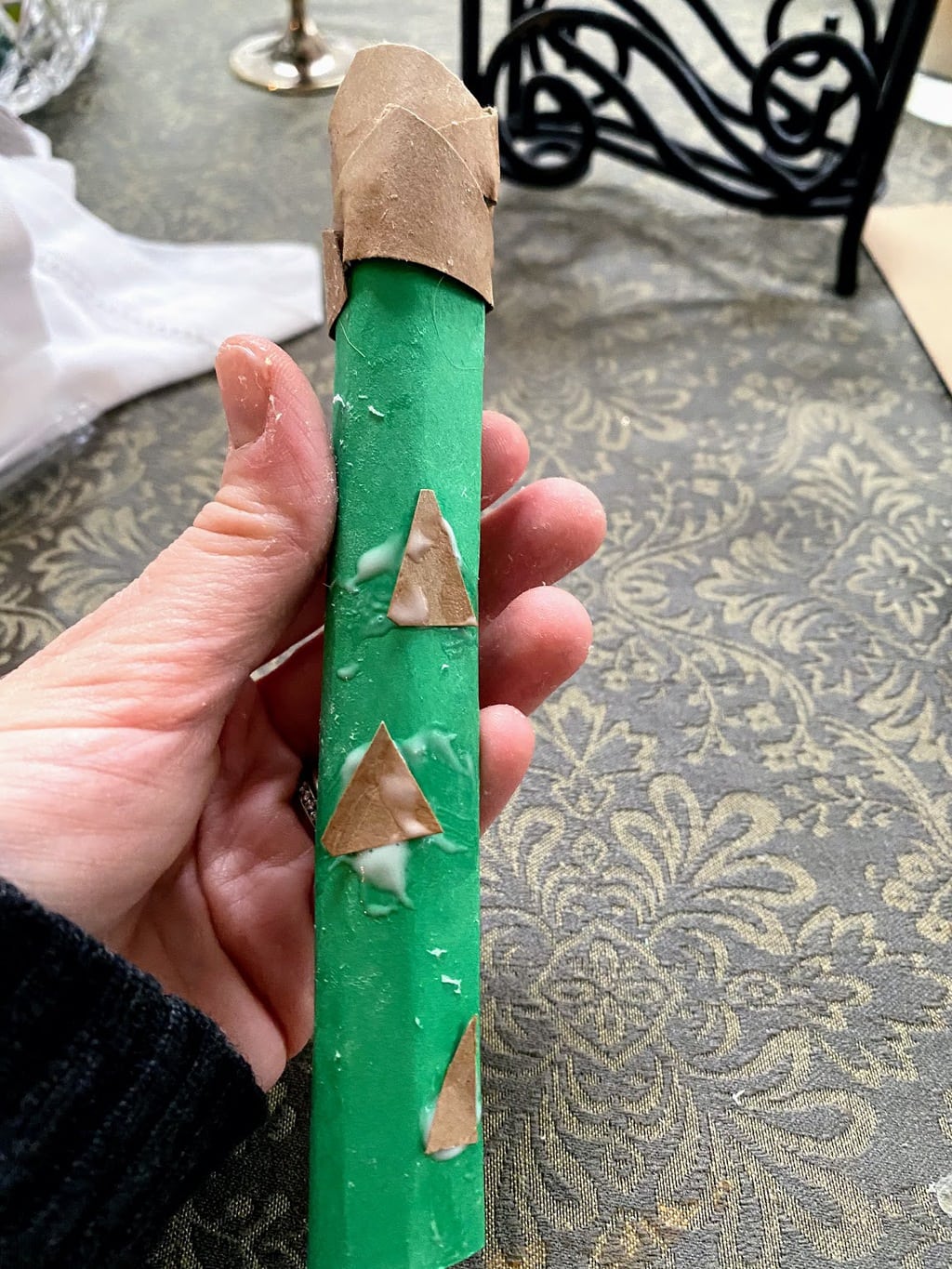 Step 4: Tie the Asparagus Spears Together
A great opportunity to practice those developing shoe-tying skills!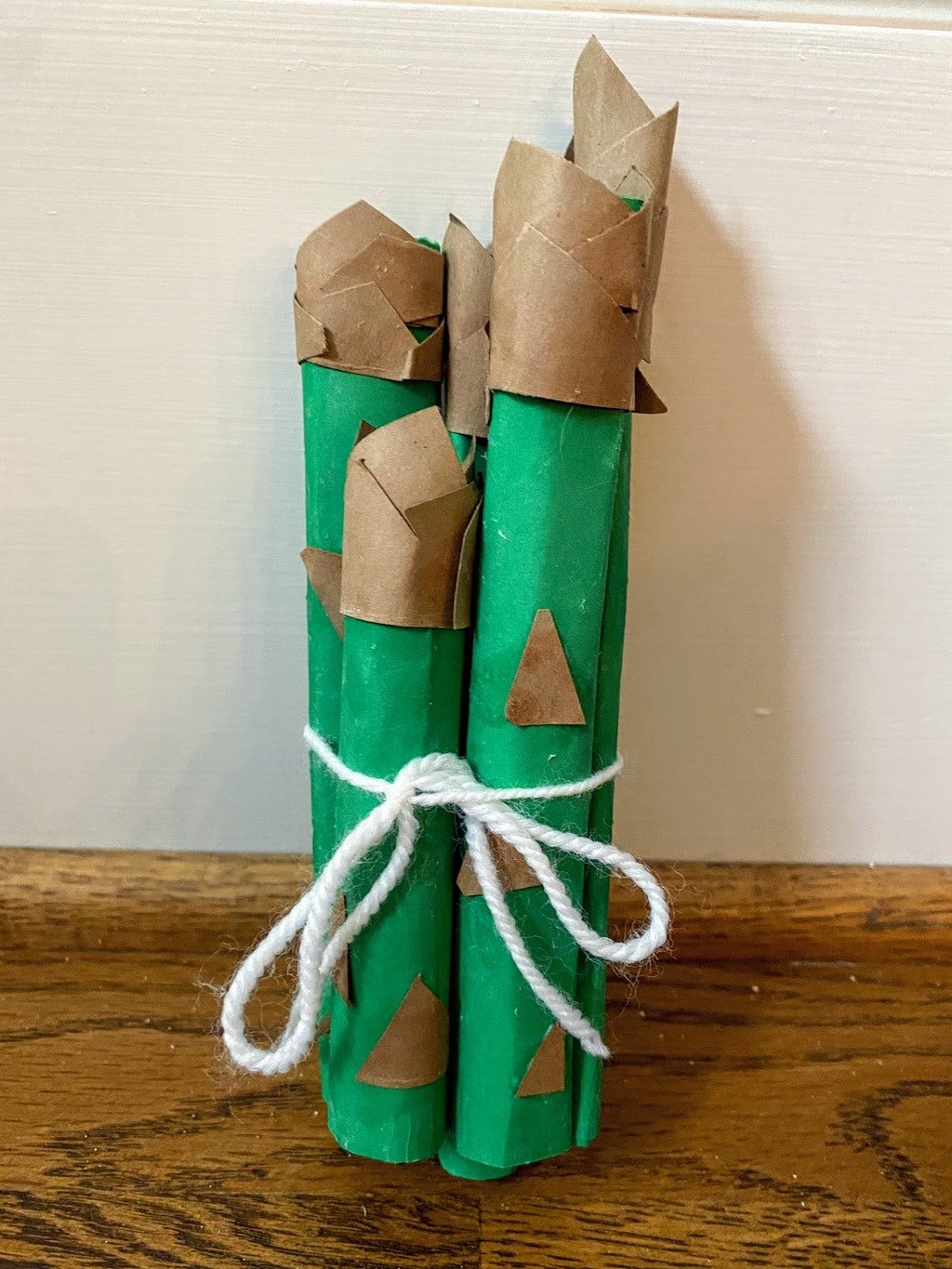 Although this craft is fairly simple, it does require some precise cutting which might be tough for little hands. We recommend that parents or older siblings step in to help with the cutting when necessary. We love these kid-friendly scissors!
🤸🏽‍♀️ Time to Play!
The best part about this craft is that kids can play with the final product right away, which gives parents some extra time to get dinner ready (ahem, our Roasted Asparagus with Parmesan and Lemon). My daughter promptly wanted to play "restaurant" with her bunch of asparagus. In fact, she made asparagus the special on her menu and served the vegetable to her two favorite dolls.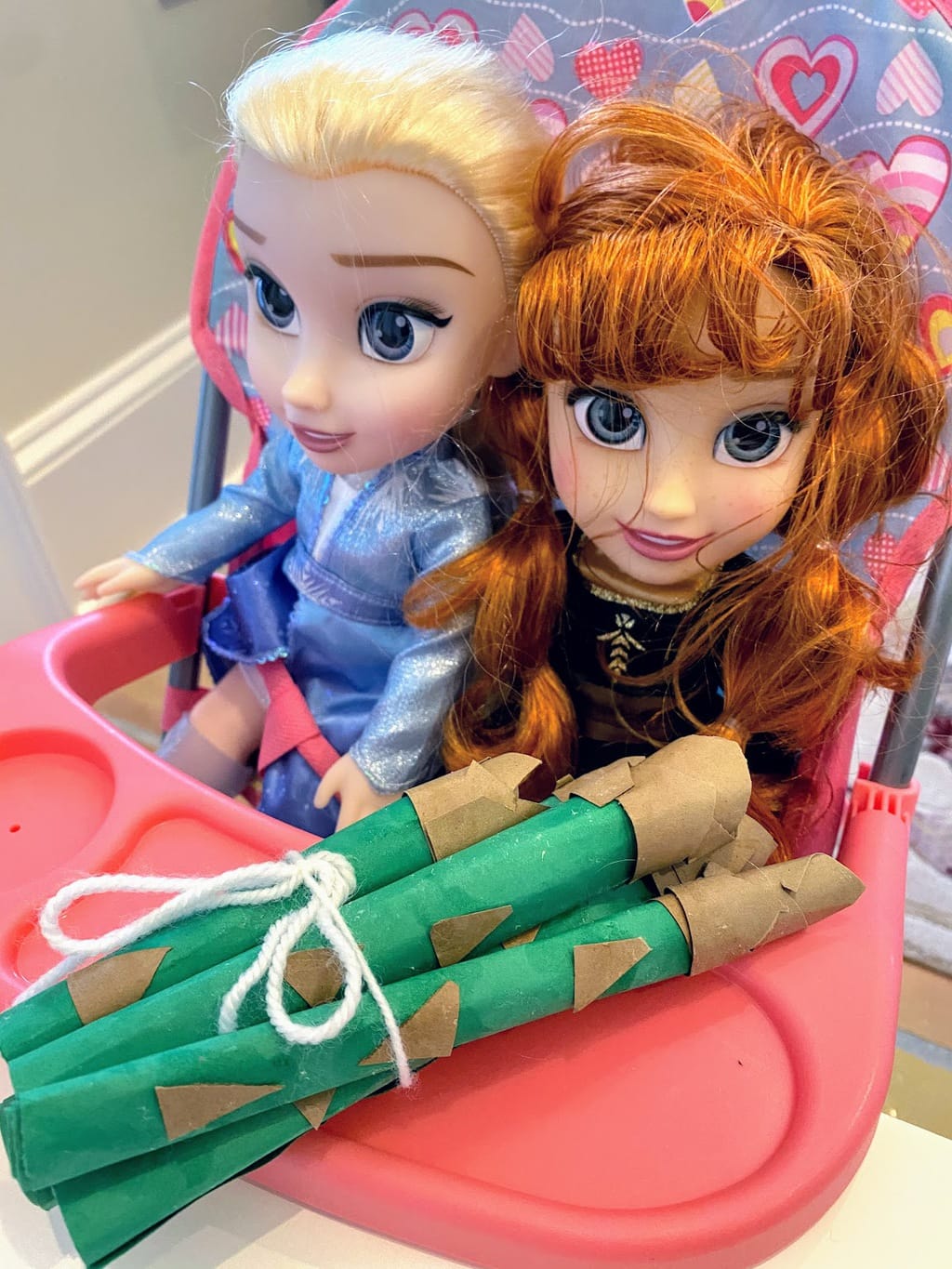 🍴 Other Play Food Crafts
Follow Platein28 on Pinterest, Instagram and Facebook and Sign up for our newsletter for all the latest recipes and crafts!
💚 Play Food Asparagus
This Asparagus Play Food is so easy to make and so worth it! Really basic supplies, AND your kids can use it over and over again.
Instructions
Cut out 4-6 medium rectangles of green paper. Roll each rectangle to form long spears, and glue them closed.

Cut out several thin strips of brown paper. Use scissors to form a jagged/triangular edge on each strip. Cut the strips into smaller pieces. Then wrap and glue two small strips, staggered, around the tops of each stem.

Cut out several small, brown triangles. Glue 3-4 triangles to each spear to form its scales.

Carefully tie your bunch of asparagus together with string and enjoy!
Want more 28-minute recipes and crafts? Sign up and get recipes straight to your inbox!