Since my son started writing, we've accumulated lots of pens and pencils! It seems like there is always a writing utensil in every birthday goodie bag! So when we made our  Three Bean Salad, it seemed perfect to turn our empty cans into pencil holders!
Kids can get really creative when making their tin can pencil holder craft. We decided to wrap our empty cans in yarn and tissue paper, which worked really well! The kids wanted the pencil holder to live on mommy's desk, so they wrote "Mom" on it, which was so sweet! This got me thinking that these pencil holders can make really great homemade gifts. All the more reason to hold  on to your empty cans!
The trickiest part of this tin can craft is making sure the cans are safe for little hands. The cans' inner rim (where the lid was removed) can be sharp. To dull the inner rim, we wrapped it with a couple layers of tape. This worked great! Please just keep in mind that putting the tape on the sharp rim is definitely a job for grown-ups.
This craft also provides a great opportunity to share some fun facts about this meal's featured ingredient:
🍴KIDNEY BEANS🍴

Kidney beans are a good source of fiber and are high in protein.
The beans are shaped like kidneys. Because they hold their shape when cooked, they work great in simmered dishes.
Kidney beans may have originated in Peru.
Eating raw kidney beans can be toxic. Kidney beans must be fully boiled or properly cooked before eating. More information on the toxicity of raw kidney beans can be found here.
💡Overview💡

Featured Ingredient: Kidney Beans
Corresponding Recipe: Three Bean Salad
Skills supported: Fine motor (taping, wrapping, cutting, writing), following instructions
✂ supplies ✂
1 empty can (cover removed)
Yarn
Tissue paper
Tape or glue
Markers
Note: This post contains affiliate links.
📝instructions📝
Consider setting up the craft before cooking so kids can get to work right away.
1.  *To protect little hands, cover can's sharp, inner rim with tape.
2.  Tightly wrap yarn around the can, taping the start and finish of the string of yarn to the can. Consider leaving some of the can's bottom without yarn to decorate with tissue paper. 
3. Wrap and tape tissue paper around the bottom of your can.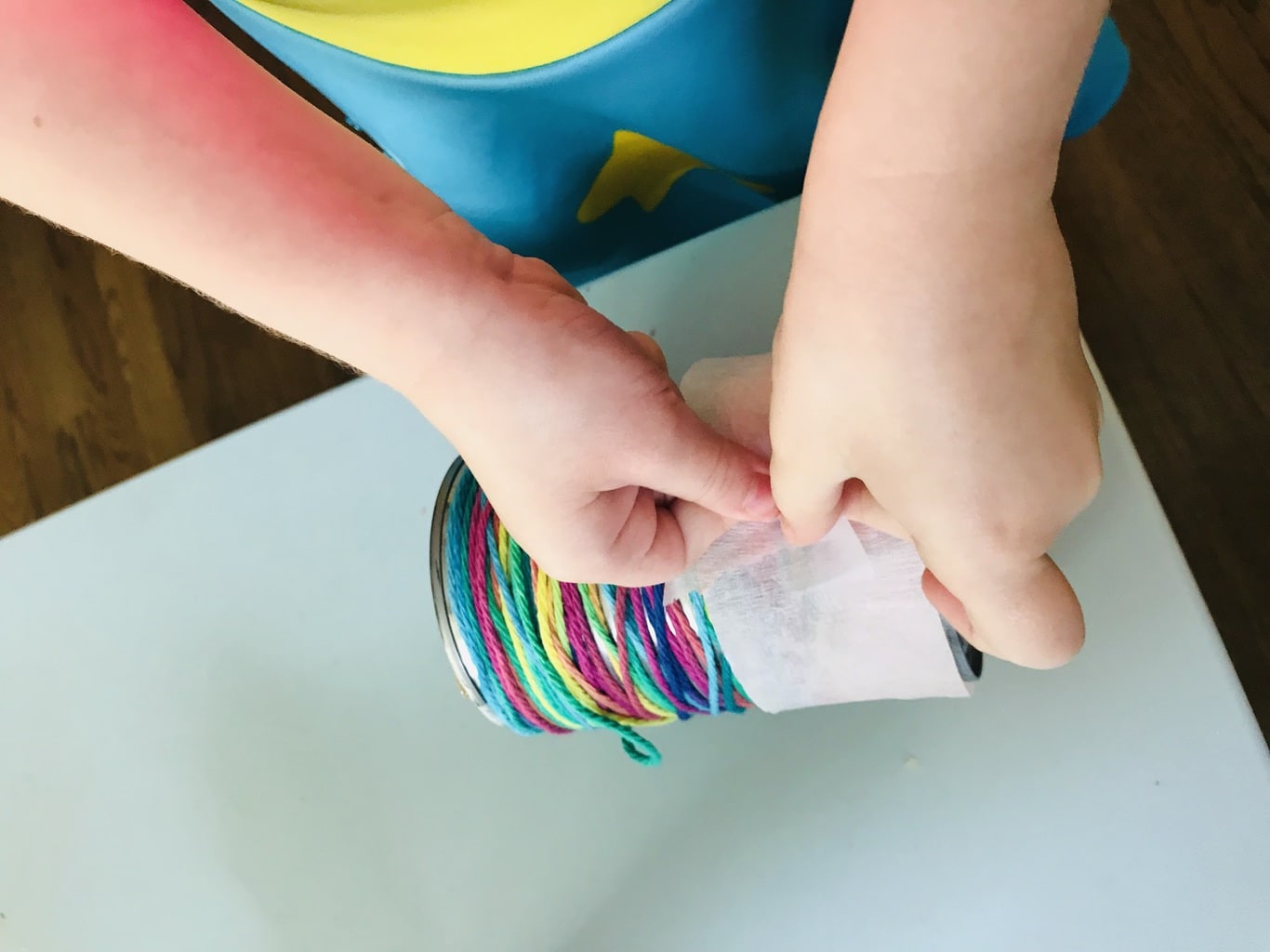 4. Write your name on the tissue paper (or someone else's if your pencil holder is a gift). Fill your pencil holder with all your favorite utensils!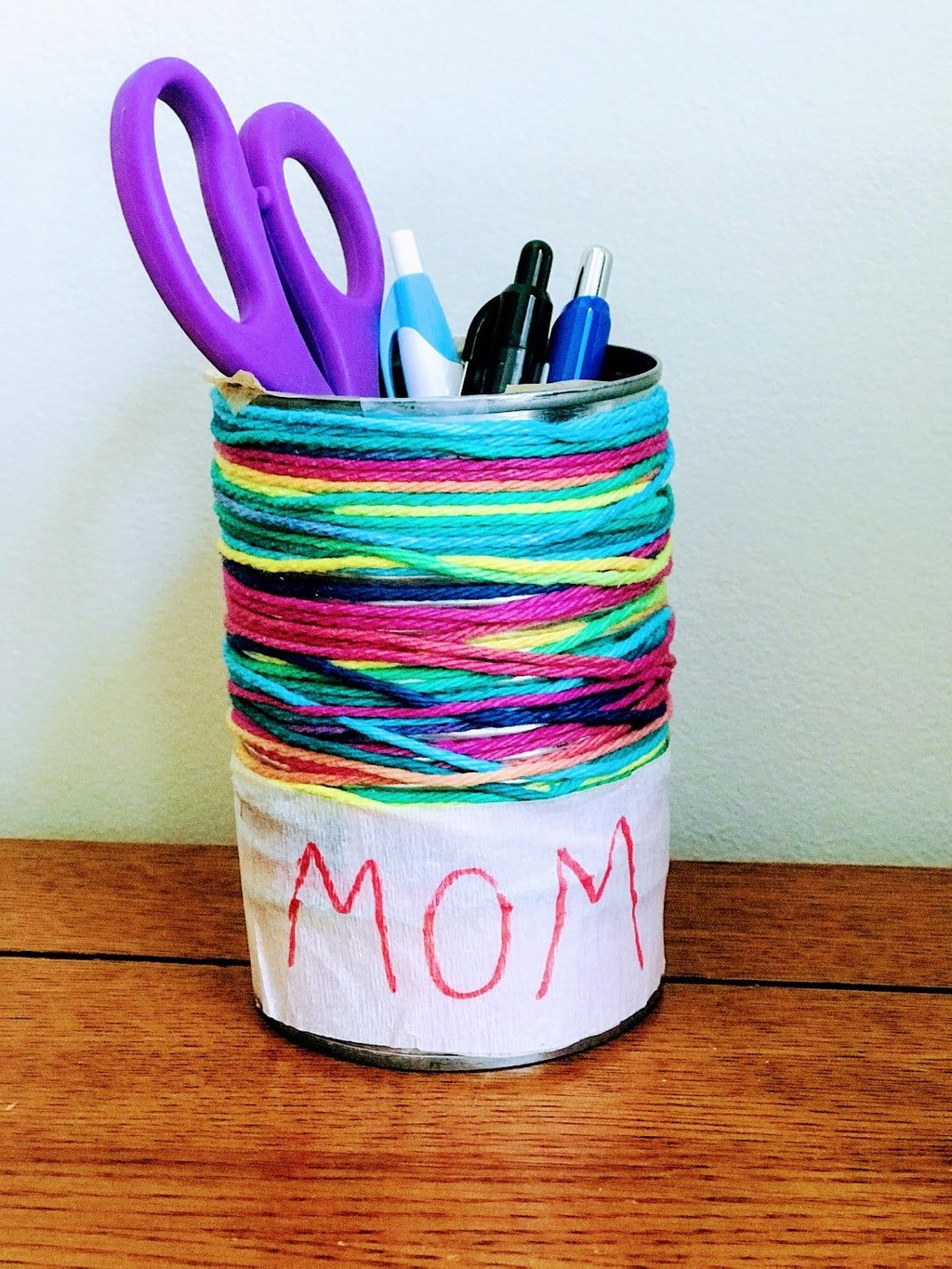 Note: *For toddlers especially, these tasks may require adult supervision and/or assistance.