Spruce up your meal with one of these amazing and simple Italian sausage recipes for dinner! Italian sausage is such a zesty and delicious ingredient that can be incorporated into a meal in a variety of ways. Serve sausage in a roll, on a tasty pizza, in pasta, or in a belly-warming soup. The possibilities are endless!
Here you will find an array of Italian sausage recipes featuring sweet, mild and spicy Italian sausage in the form of both ground sausage and whole links. The best part? These Italian sausage recipes for dinner can all be made in 30 minutes or less!
Whether making a meal for your family or hosting guests, you are sure to find a flavor-packed recipe that will please everyone!
Jump to:
👍 Why We Love Italian Sausage Recipes for Dinner
✔️ Variety! Pastas, sheet pan dishes, sandwiches, stuffed peppers, soups and pizzas...there are so many ways to cook with Italian sausage!
✔️ Quick & Simple - All of these recipes can be made in 30 minutes, and many require only ONE pan and minimal ingredients.
✔️Family-friendly- We searched for Italian sausage recipes that would please the whole family. Note: many of these recipes have tips on modifying a dish for picky or spice-averse kiddos.
🥣 Soups
There's nothing better than warming up with a hot bowl of soup on a cold day! These Italian sausage soup recipes combine Italian sausage with a variety of unique ingredients, including pasta, beans, and different hearty vegetables.
Our personal favorite is this Italian Sausage Soup with Orzo that makes killer leftovers and is a huge hit with the whole family!
🍳 Skillet Recipes
We love making Italian sausage recipes in a skillet with our favorite veggies and seasonings! These dishes are simple, quick and often require just ONE pan. The best part: minimal clean up!
These recipes feature sweet, mild and hot Italian sausage, giving you choices based on your family's heat preference!
Skillet dishes are perfect for busy nights and can be served on their own or paired with rice, pasta and/or potatoes.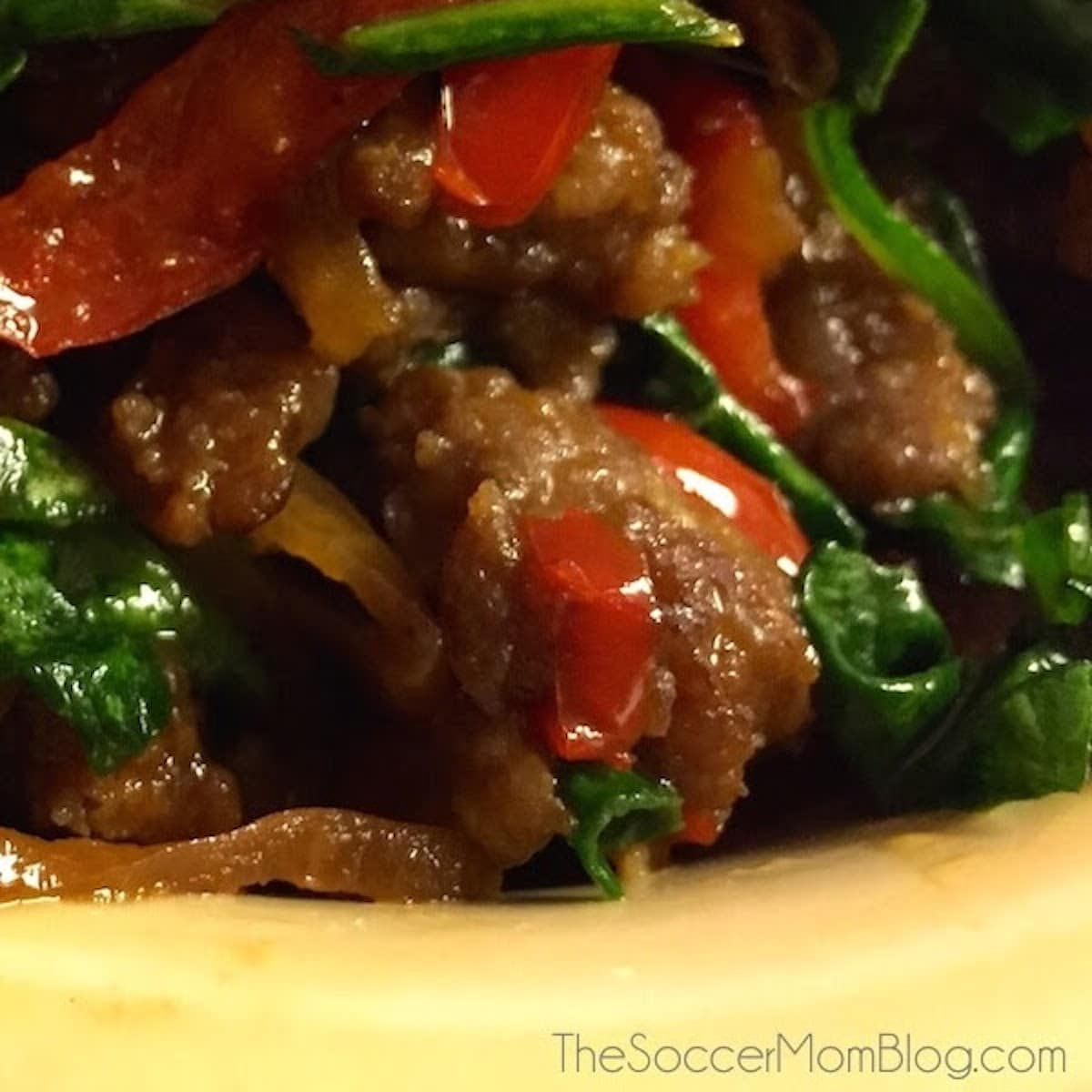 🍝 Pastas
These pasta dishes are full of savory sausage and some of your favorite pasta ingredients! Whether you choose baked rigatoni, creamy ravioli, or cheese tortellini, you won't be disappointed with any of these delicious Italian sausage recipes with pasta!  
These pasta dishes all come together in 30 minutes or less and may come in handy on busy nights.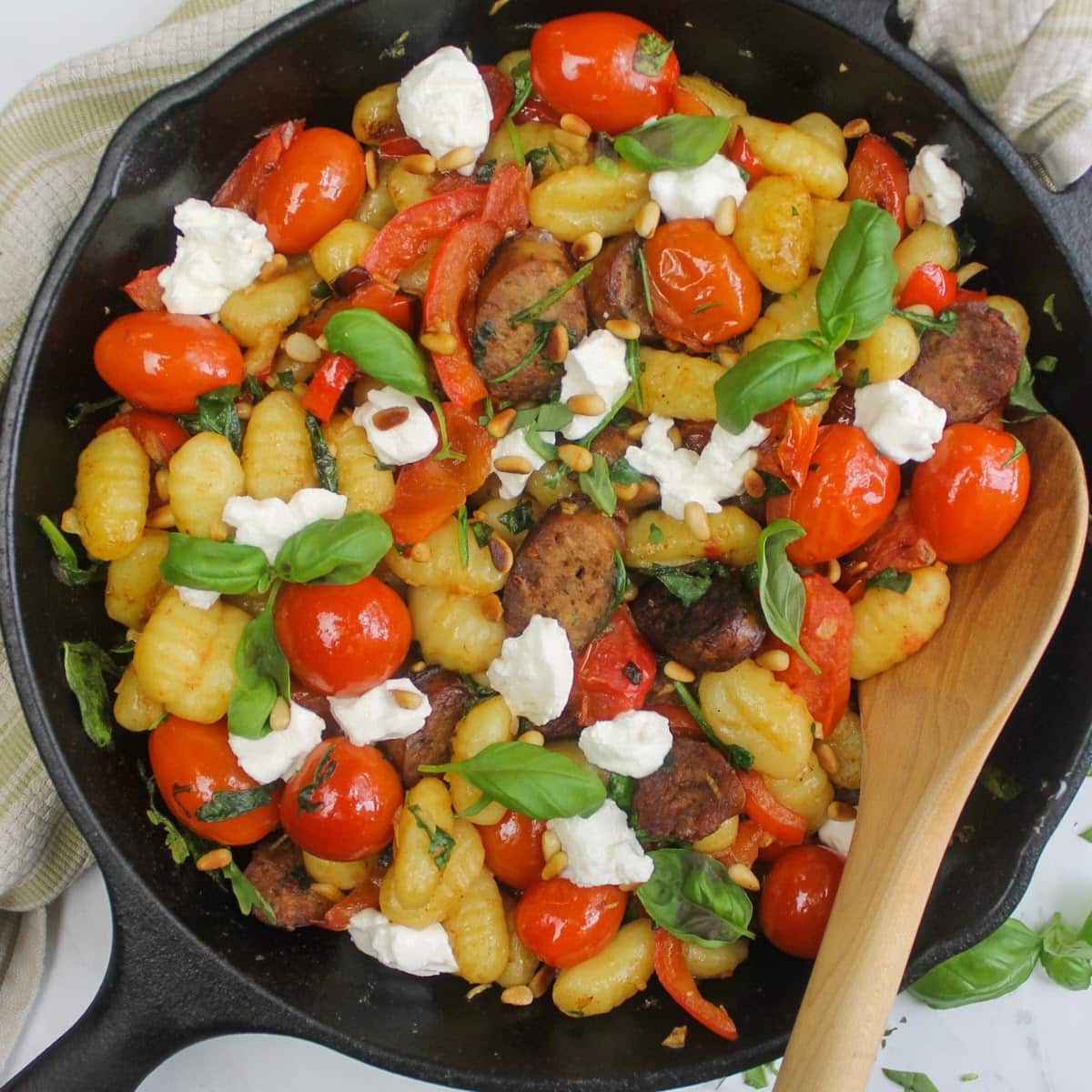 ⏲ Sheet Pan Recipes & Casseroles
If you're looking for an oven-baked vibe, check out these quick, Italian sausage dishes. From stuffed pepper casserole to baked pizza bowls, these recipes only require a little prep, letting your oven do the rest!
These sheet pan and casserole recipes incorporate Italian sausage in the most creative ways...all baked in the oven and on the table in 30 minutes or less!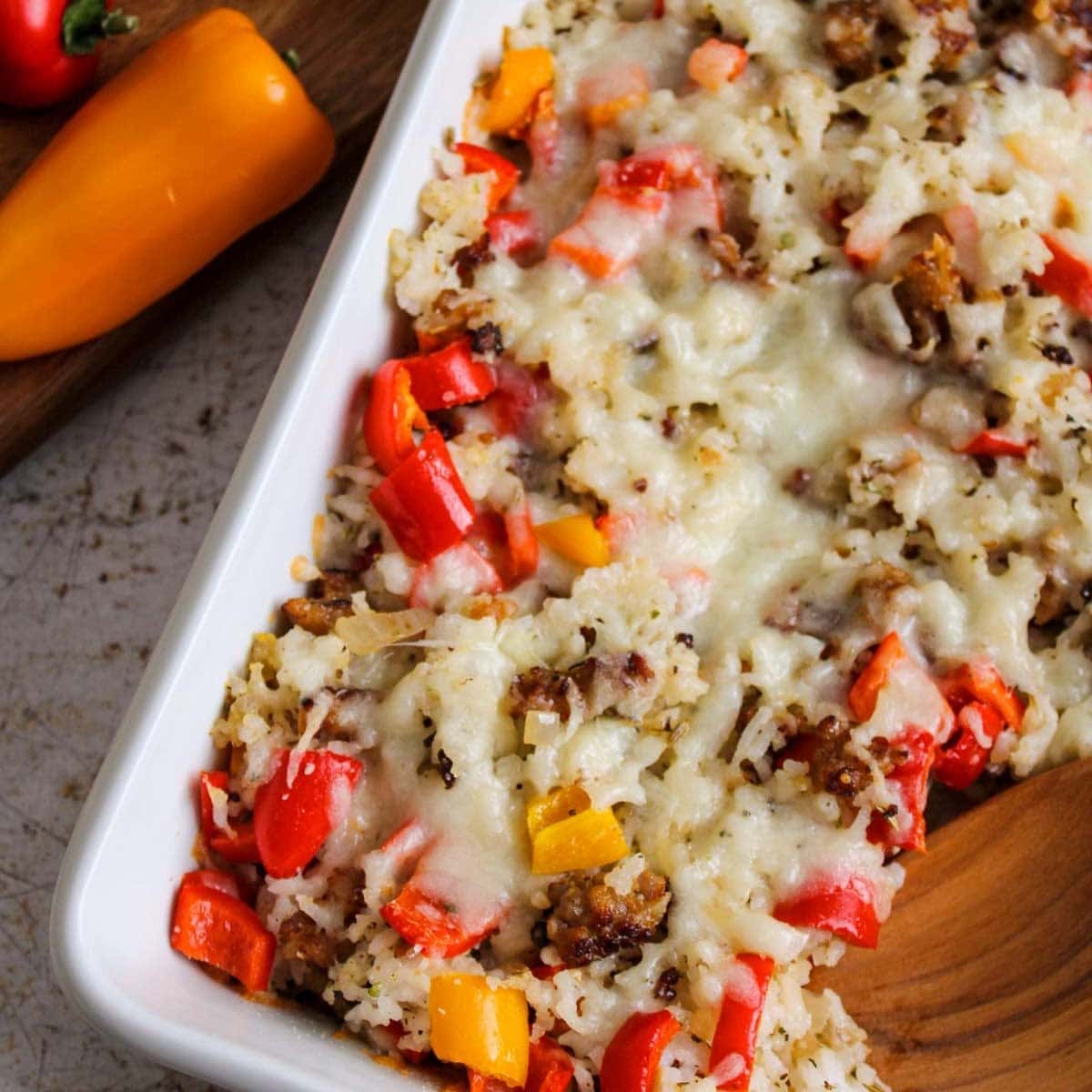 ⬆️ Other Creative Italian Sausage Recipes
Looking for more interesting ways to cook with sausage for dinner? These Italian sausage recipes cover everything from sausage meatballs and pizza, to grilled sausage skewers and hoagies/subs. All on the table in 30 minutes or less and using different levels of heat and spice.
These recipes are perfect for both busy weeknights and low-key weekend meals.
👩‍🍳 You May Also Like
Want more 28-minute recipes? Sign up and get recipes straight to your inbox!
Follow Platein28 on Pinterest, Instagram and Facebook and Sign up for our newsletter for all the latest recipes and crafts!