In the spirit of the new year and trying new things, we have one idea to simplify mealtime: prep-ahead, easy chicken marinades.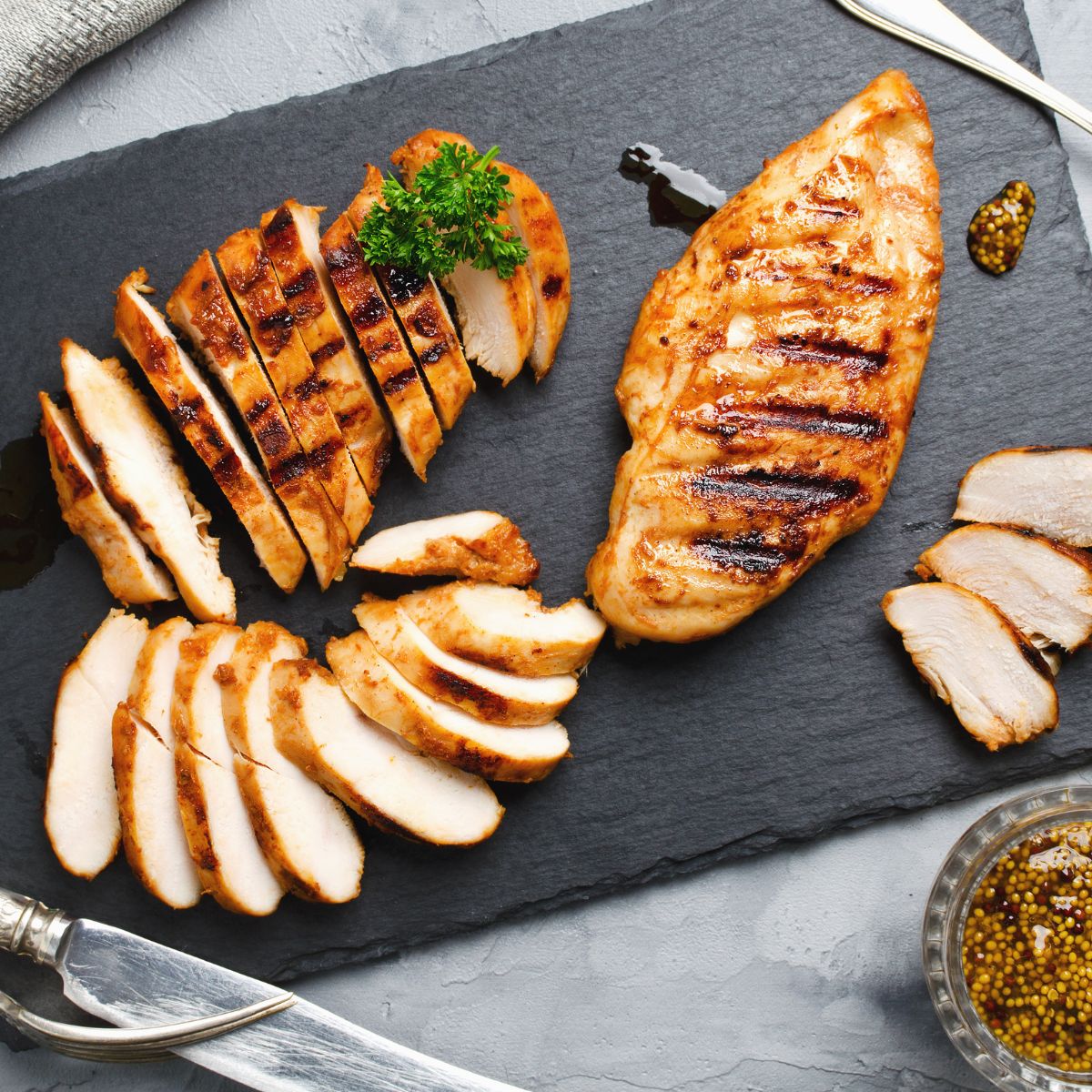 We all know it can be frustrating to find something to cook for dinner every night. It's even more frustrating when the recipe you choose calls for four-plus hours of cooking. So, on those busy days when you're working late or don't have a lot of time to cook, having marinated chicken on hand helps a lot!
Jump to:
How to Marinate Chicken: 
Put 2 raw chicken breasts in a gallon-sized Ziploc bag.
Combine all ingredients in a small bowl.
Pour the mix over the chicken, seal and label the bag.
Then either let the meat soak for a few hours (or overnight) in the fridge, or freeze it for another time. And you can freeze the chicken in the marinade, or freeze separately in case you want to use the marinade for a salad or some other meat in the future.
1. Citrus Rosemary Marinade 🍋
Do you need a lighter-tasting chicken, perfect for topping salads? This citrus rosemary recipe combines lemon, lime, and orange juice with rosemary and salt to create a fresh and juicy chicken breast. Throw this chicken on top of a light pasta salad or alongside roasted asparagus!
Ingredients: 2 tablespoon lemon juice • 2 tablespoon lime juice• 2 tablespoon orange juice • 3 tablespoon rosemary • pinch of salt
2. BBQ Chicken Marinade 🍅
A BBQ marinade is the ultimate summer recipe, but why not shake things up and make it in the winter? The best way to cook BBQ chicken is on the grill, grilling with wood instead of charcoal to add more flavor and smokiness to the chicken. But if grilling isn't an option, you can oven-bake the chicken.
Ingredients: ⅔ cup ketchup • 1 tablespoon brown sugar • 1 tablespoon apple cider vinegar • 1 tablespoon Worcestershire sauce • 1 teaspoon cumin • 1 teaspoon paprika • 1 garlic clove (minced, chopped or grated) • pinch of salt & black pepper
3. Fajita Marinade 🌮
When you're feeling like a fun and easy family dinner, check out this fajita marinade. You can create a build-your-own fajita station, including tortillas, the fajita chicken and alllll the toppings. The family will love it!
Check out our Chicken Fajita Tacos recipe for toppings ideas!
Ingredients: ¼ cup olive oil • 2 tablespoon lime juice • 1 tablespoon rice vinegar •1 tablespoon fresh chopped cilantro • 1 teaspoon or 1 clove garlic (minced, chopped or grated) • 1 teaspoon garlic powder • 1 teaspoon chili powder • ½ teaspoon cumin • ⅛ teaspoon smoked paprika • pinch of salt & black pepper
4. Honey Mustard Marinade 🍯
If you like a sweeter flavor with a kick, this honey mustard chicken marinade is for you! This is a simple and easy chicken marinade that pairs well with crunchy coleslaw, baked potatoes or mashed potatoes.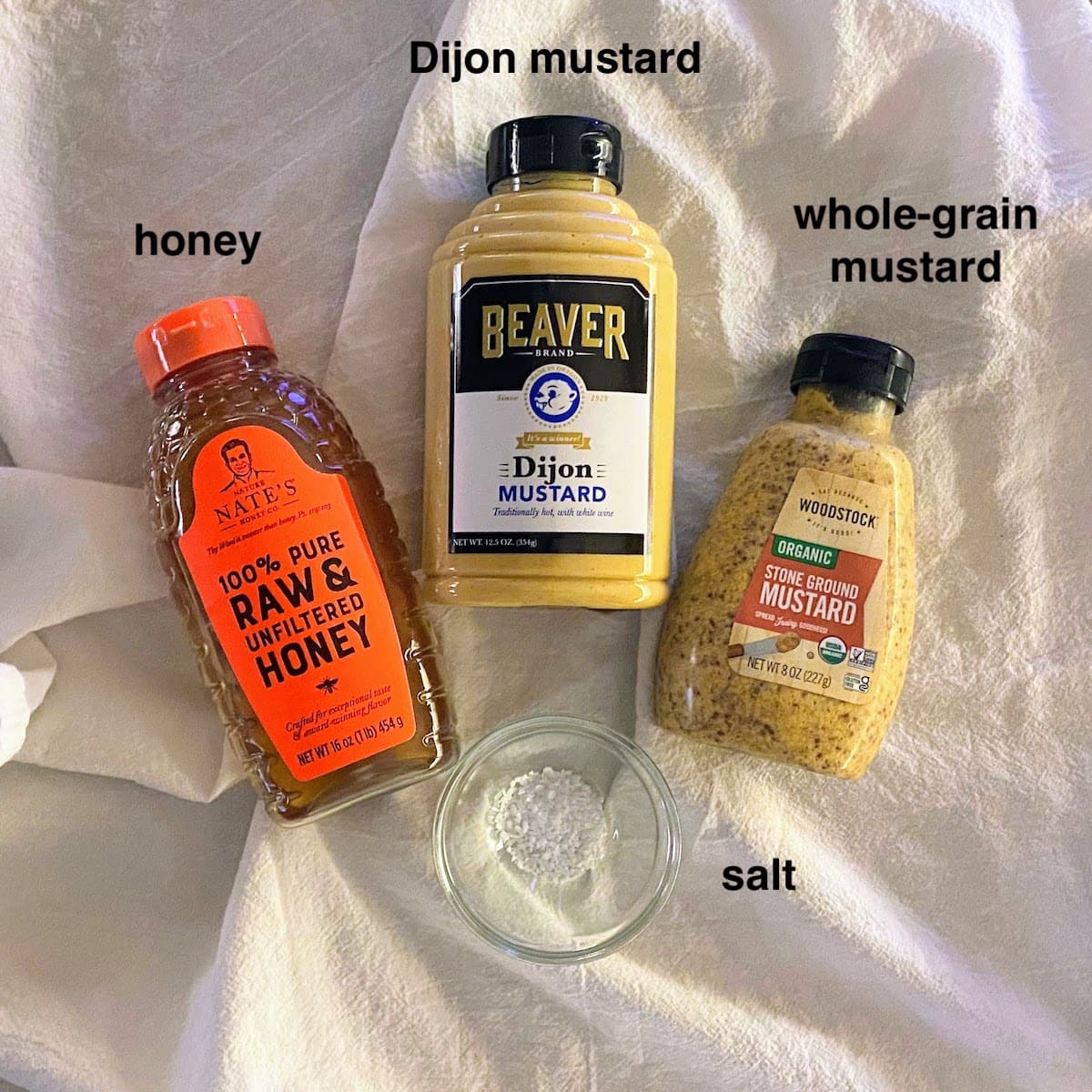 Ingredients: ¼ cup honey • 3 tablespoon Dijon mustard • 3 tablespoon whole-grain mustard • pinch of salt
FAQs
How long does it take to thaw chicken?
Once you move your chicken breasts from freezer to fridge, they will take at least a day to thaw.
How long does it take to bake 2 chicken breasts?
Depending on the strength or your oven and the thickness of the chicken breasts, bake time can vary. Two chicken breasts cooking at 400° F will likely take 20 to 25 minutes.
At what temperature is chicken fully cooked?
Chicken is fully cooked at 165° F.
Give it a Try!
Our simple and easy chicken marinades make for a delicious dinner that the whole family will enjoy. Use these recipes to stock your fridge or freezer so that a quick meal is always an option. This is especially perfect for families with picky eaters, as chicken tends to be a flavorful fan favorite.
❤️ Which of these recipes will be the crowd-pleaser at your next family dinner? ❤️