[Originally posted on 5/10/18]
The asparagus pasta dish is super easy to make, and it's a great way to add nutritious ingredients to something that most kids like already: PASTA! Our kids were extra interested in helping out with this recipe (See Lil' Sous Chef), and their favorite task was juicing the lemons 🍋
This asparagus pasta dish is extra special to us because it's the only meal so far that we didn't concoct over email, text and phone. Living in different parts of the country certainly doesn't afford us this luxury very often. Mom, Marcie, and Marcie's kids came to visit me in Portland.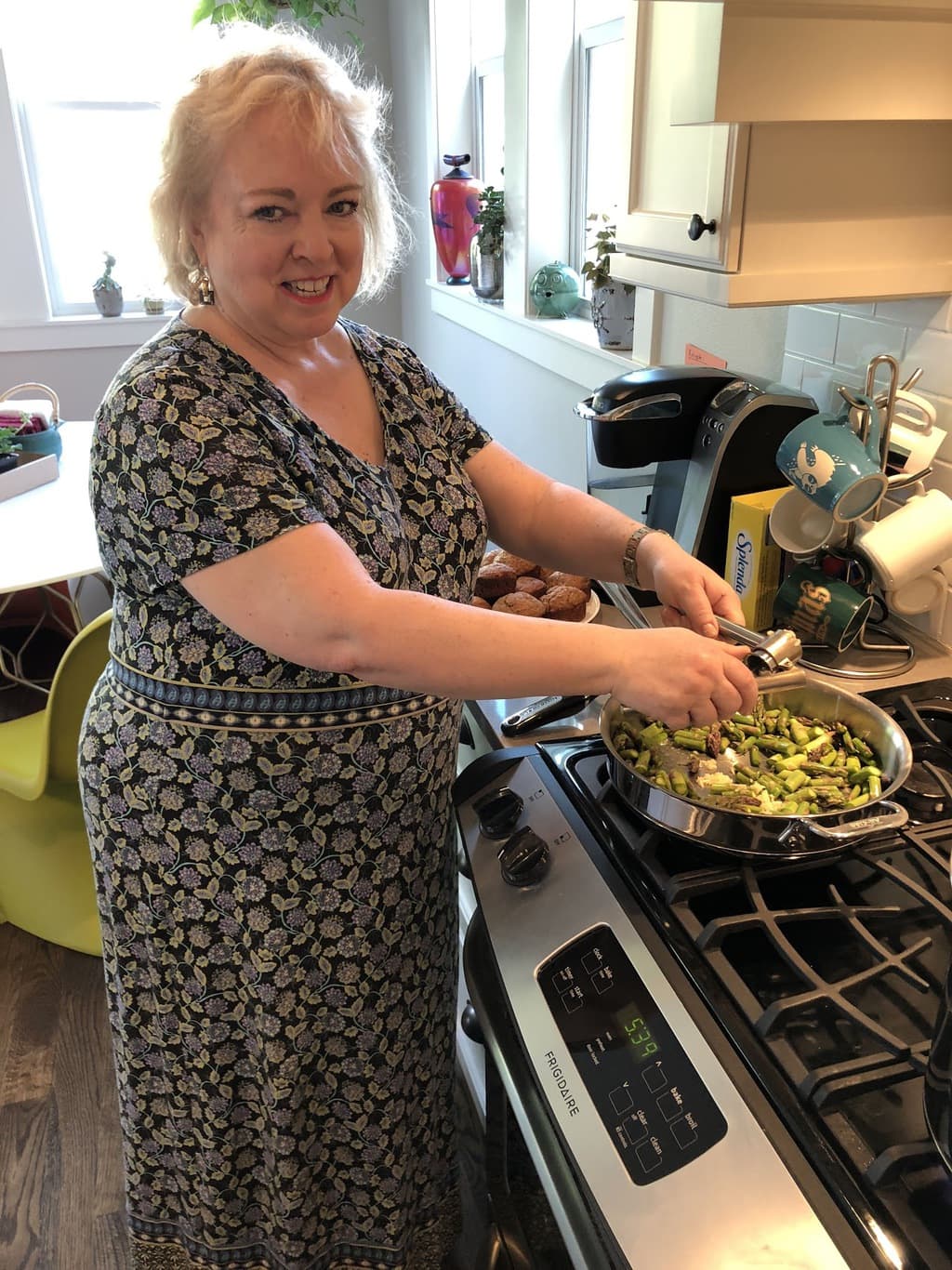 We went out to eat a bunch, as I wanted to take them to all my favorite places. But one night the kids were kind of wild and we wanted to stay in for the night. Perfect chance to collaborate on a meal together! It was uncharacteristically warm in Portland and we felt like a more summery dish. Voilà...Summer Asparagus Pasta!
Note: This post contains affiliate links.
CHOOSE AN ACTIVITY