My kids absolutely love watching silly YouTube videos with their dad. Short clips of animals making weird noises, silly alphabet songs or kids telling funny jokes really gets the three of them cracking up. That's why the funny and educational series Ask the StoryBots has been a huge hit for my family. Here's the scoop on the show and why it's one of our top picks.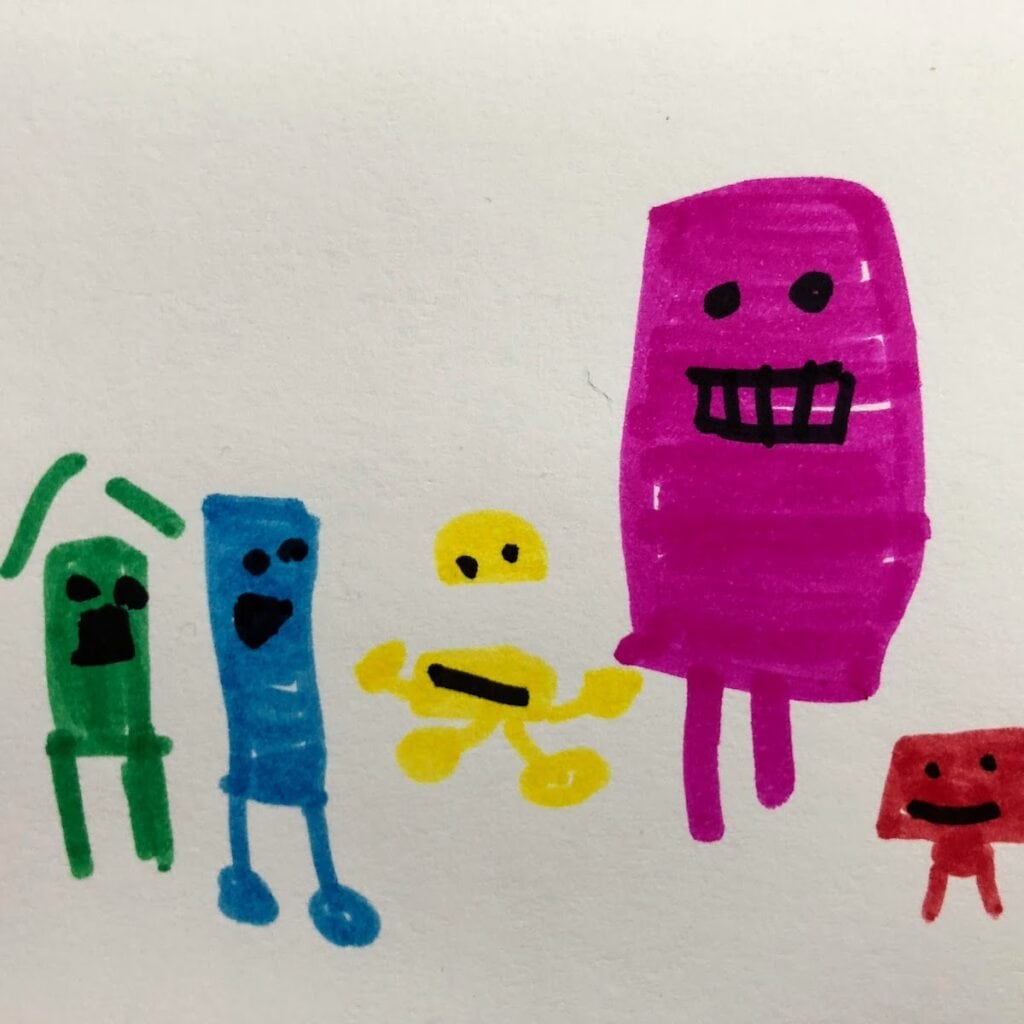 The Show:
Ask the StoryBots, for kids ages 2 and older.
Where We Watch:
The Gist:
Ask the StoryBots is a series based on JibJab's multi-format learning platform, StoryBots. The series follows five little creatures that live inside a computer. In each episode, the creatures video chat with a child who has an interesting "big" question pertaining to how our world works. Questions cover such topics as nature (e.g., "Where Does Rain Come From?"), food ("Where do French Fries Come From?"), and physics ("How do Airplanes Fly?").  The StoryBots work together to answer the child's question by venturing out of the computer and into the "outer world." They explore new places and meet characters that take them on a journey to find the answer to these big questions.
Why My Kids Like It:
My kids laugh a ton when watching this show; so I know they are quite amused by the stories and silly predicaments in which the characters find themselves. My son is going through a phase of constantly wanting to do experiments and learn about how things work. For that reason, the show's focus on answering "big" questions has really resonated with him. He loves telling me what he's learned from each episode. My daughter likes to watch a single episode more than once and to answer questions along with the characters and sing along to the familiar songs.
Why I Like It:
The series uses a variety of formats to hold the attention of young viewers, like music videos, animation, and puppetry. It's very visually appealing. The content itself is also varied to reach kids at various educational levels. For example, my 6-year old, who is learning to read, engages with the rhyming and literacy activities. And my 4-year old likes to identify the animals or other concepts she sees on screen.
The show itself uses humor to make learning seamless and fun. In fact, I actually think some parts are hilarious; so, the humor seems to resonate with us adults too. I also enjoy the celebrity voices and guest appearances featured in each episode.
And finally, I appreciate how the show promotes curiosity and exploration. The series models asking questions and working together to find answers, concepts that are so valuable for this pre-school age group.
Overall, I would definitely recommend checking this show out and watching it with your kids (when you have time!). It's also a perfect show to talk about at the dinner table as your kids will likely have lots to share about what they've learned. -Marcie