If you love turkey, you will LOVE these amazing ground turkey soups! These soups are delicious, simple and incredibly comforting on a cold or rainy day! The best part, they can be made in 30 minutes OR less!
Jump to:
👍Why We Love Soups with Ground Turkey
Cook fast! In 30 minutes or less!
Leaner choices - Compared to ground beef, lean ground turkey is lower in saturated fat, making it a great meat option for soups!
Belly warming - On a cold or rainy day, these ground turkey soups hit the spot!
Note: If you love comforting, meat-based soups, you have to try our popular Italian Sausage Soup!
✔️Types of Ground Turkey Soups
There are tons of ways to incorporate ground turkey into soup! The best part about ground turkey is that it cooks easily and is super versatile, working well with various flavors and combinations of ingredients. You might find ground turkey in some of the following types of soups:
Taco soups
Chilis or stews
Minestrones
Meatball-based soups
Sweet potato soups
Cabbage soups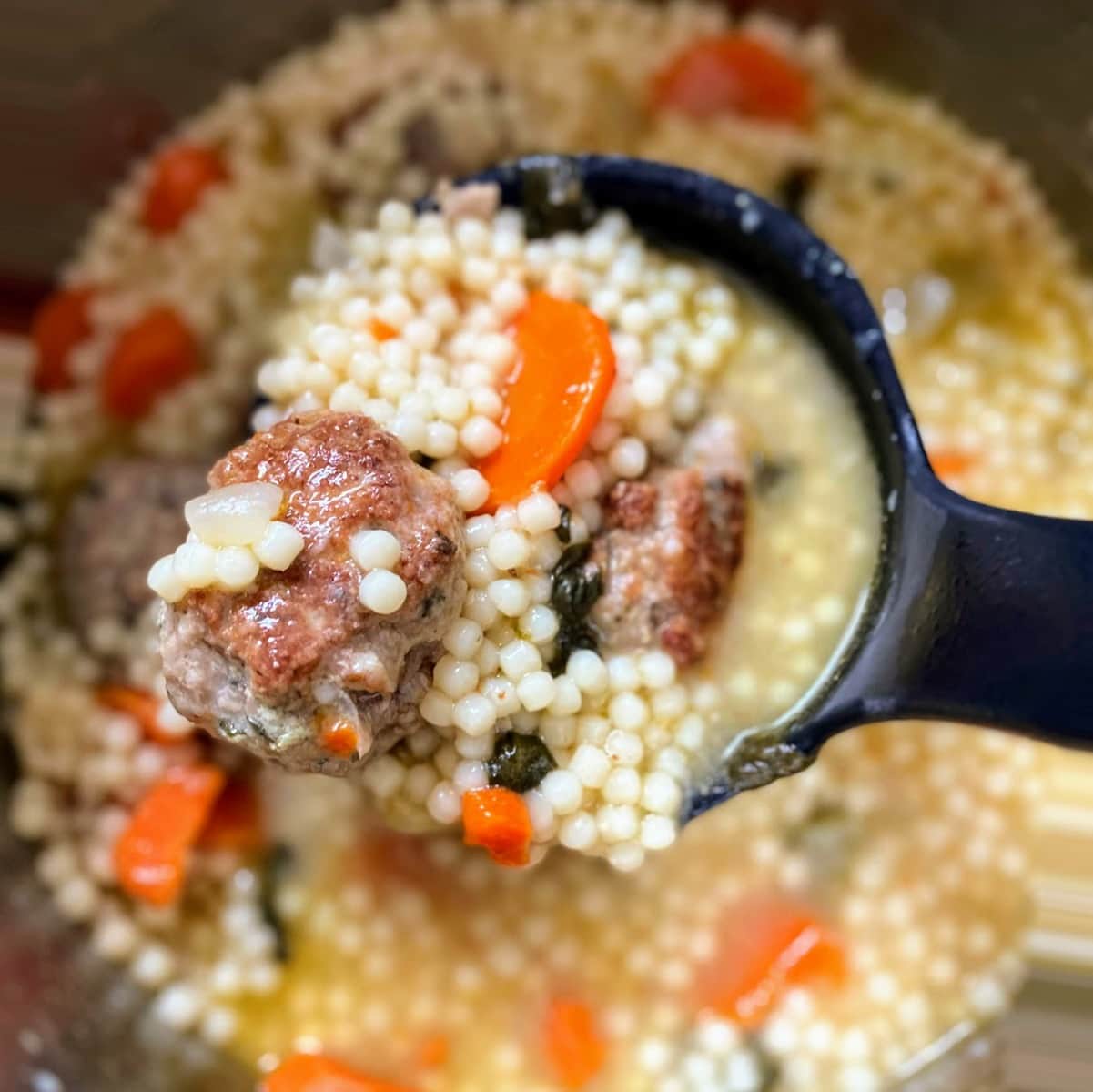 🥖Side Suggestions
The possibilities are endless when it comes to choosing sides for your ground turkey soups. Here are a few options:
Bread- You also can't ever go wrong with a loaf of bread, rolls or garlic bread! Pepperidge Farm is our favorite garlic bread, and it only takes 8-9 mins in the oven. The best part about having bread with your ground turkey soup is the dipping!
Crackers- Croutons, tortilla chips or oyster crackers on top of the soup.
Veggies- A simple garden salad pairs well with a ground turkey soup, as do sliced veggies. Our family's go-to sides are carrot sticks and sliced cucumbers with salad dressing as a dip.
A Sandwich or Panini- If you'd prefer your soup to be a side dish, consider pairing it with a simple wrap or sandwich, like our Sweet Potato, Kale & Feta Wrap or our Crispy Tomato, Pesto & Mozzarella Panini.
Follow Platein28 on Pinterest, Instagram and Facebook and Sign up for our newsletter for all the latest recipes and crafts!
🥣 Top Ground Turkey Soup Recipes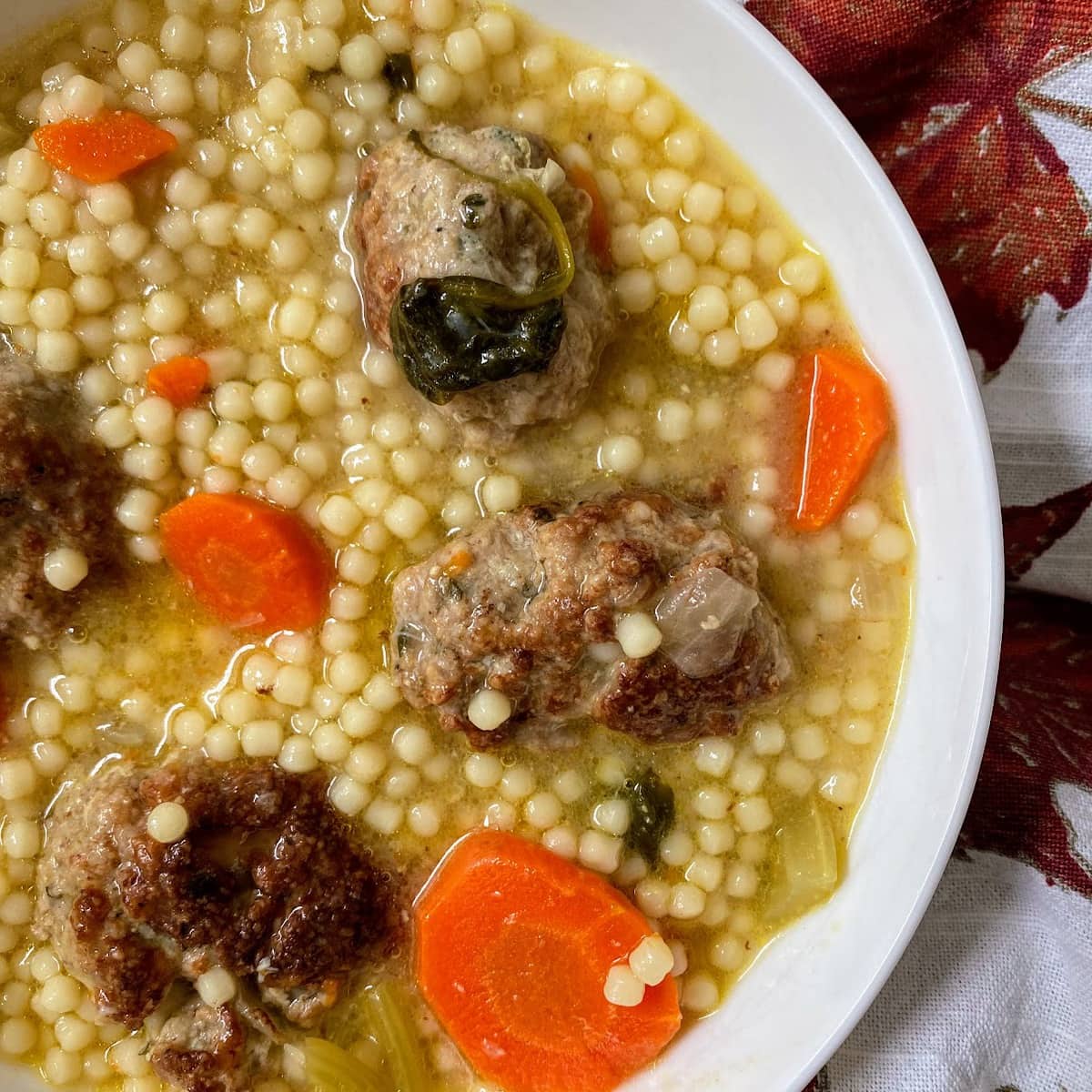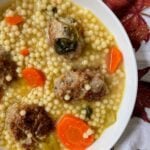 Turkey Meatball Ramen Recipe
Turkey meatball ramen is both tasty and healthy. This soup is ideal for fall, hearty, and easy to make.
Click for Turkey Meatball Ramen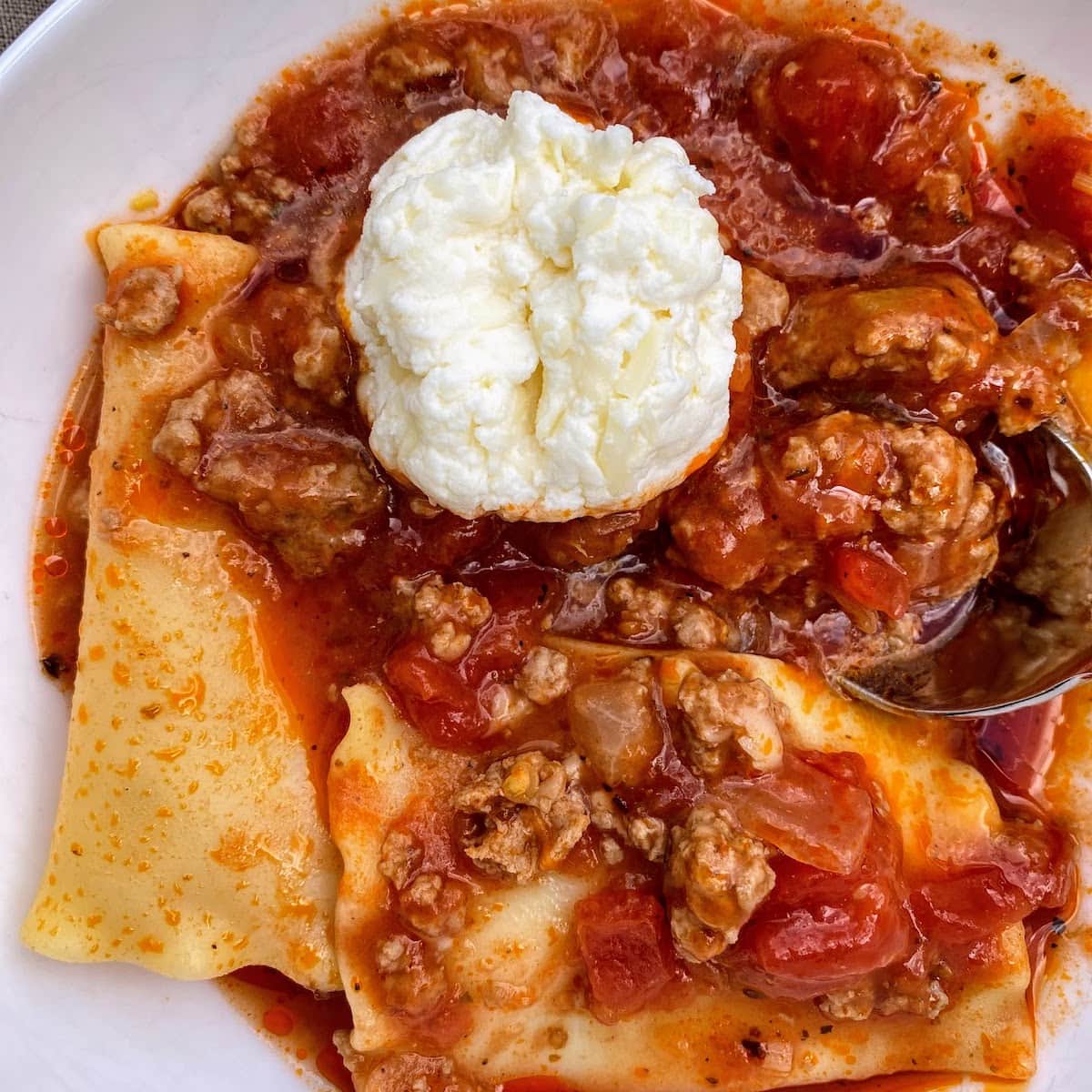 The Best One Pot Lasagna Soup
This One Pot Lasagna Soup will truly melt in your mouth! You only need ONE pot to make this incredibly quick and delectable soup!
Click for the Best One Pot Lasagna Soup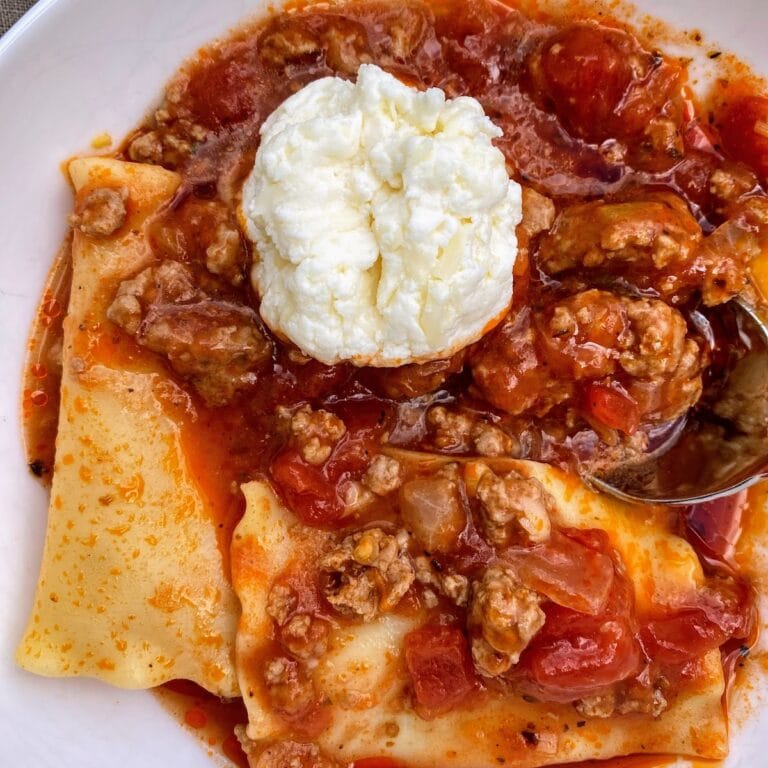 Turkey Meatball & Zucchini Noodle Soup
This Turkey Meatball and Zucchini Noodle Soup is Whole30 and Low Carb friendly, made with spiralized zucchini noodles, bone broth, and homemade meatballs. It's sure to chase those winter sniffles away! This is an easy and delicious recipe for dinner or meal prep. Make a batch today!
Click for Turkey Meatball & Zucchini Noodle Soup
Ground Turkey Taco Soup
Every spoonful of this Turkey Taco Soup is brimming with flavor thanks to the ground turkey, beans, corn, and a perfectly seasoned broth. It's a hearty and filling 30-minute soup that can easily be made on the stove or in a slow cooker for quick weeknight dinners or lazy weekends.
Click for Ground Turkey Taco Soup
Turkey Vegetable Soup
This Turkey Vegetable Soup in tomato based broth is a delicious and low calorie recipe. Perfect with a sandwich or salad, as well as a light stand alone meal.
Click for Turkey Vegetable Soup
Turkey Meatball Soup
This quick and easy one pot turkey meatball vegetable soup is loaded with fresh spinach, broccoli, and turkey meatballs. Healthy, hearty and packed full of flavor and nutrition. This is the perfect soup for a chilly winter day!
Click for Turkey Meatball Soup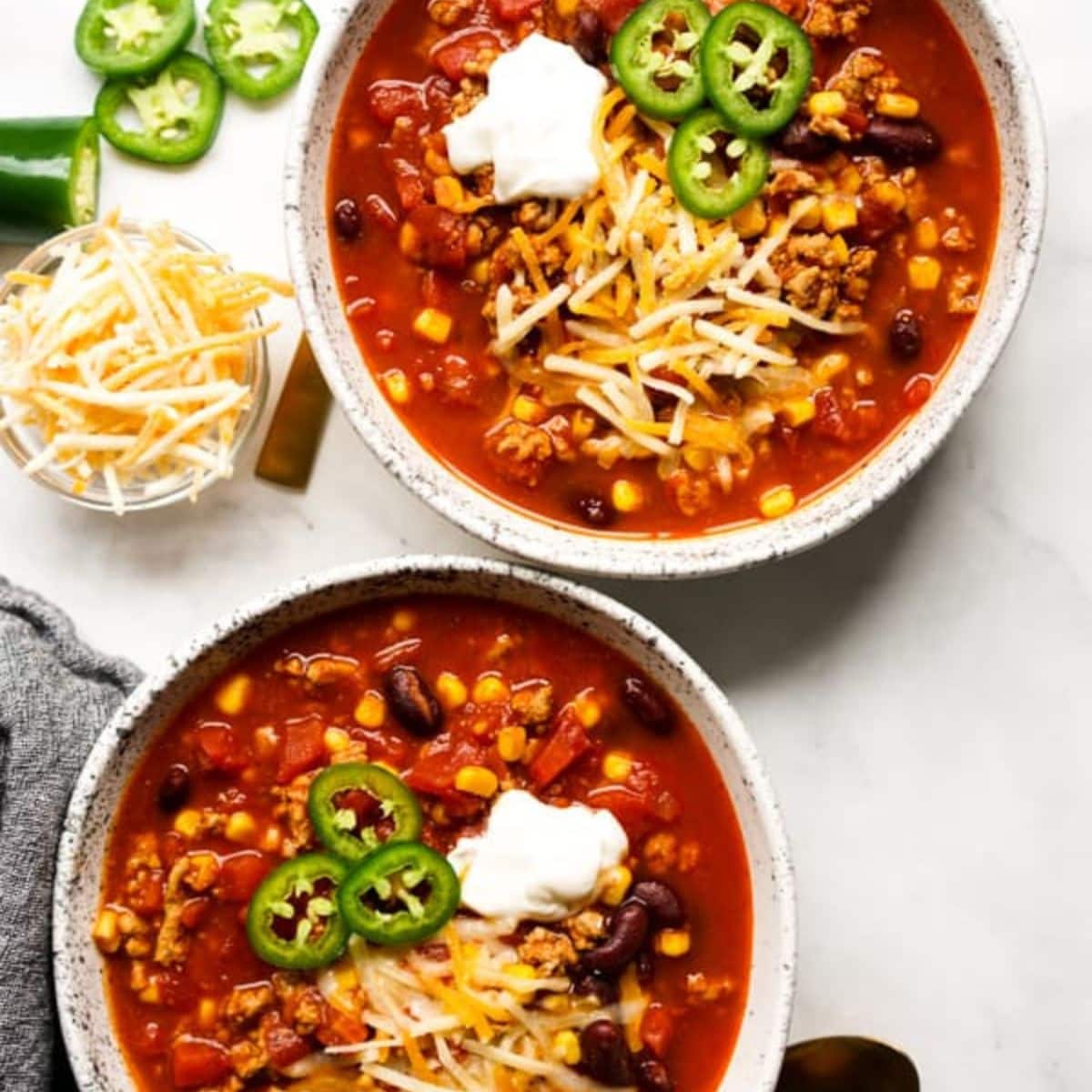 Healthy Turkey Chili
A heathy spin to chili ready under 30 minutes! Made with ground turkey, this chunky chili recipe is packed with incredible flavors and textures.
Click for Healthy Turkey Chili
No Bean Ground Turkey Chili Recipe
This flavorful no bean ground turkey chili is about to become your new favorite chili recipe. Easy to make and can be on the table in less than 30 minutes.
Click for No Bean Ground Turkey Chili
🧊Storing & Reheating
Most ground turkey soups can be stored in an airtight container in the fridge for a few days and reheated on the stovetop or in the microwave. See each individual recipe for detailed instructions.
Keep in mind that if your soup's recipe includes pasta, the pasta may soak up all the broth while stored. To avoid this, either cook and store your pasta separately from the soup or be prepared to add more broth to your leftovers. Likewise, if you plan to make ahead and freeze a soup, consider waiting to prepare and add any pasta until you are ready to serve the final dish.
🍽 More Ground Turkey Recipes
Want more 28-minute recipes? Sign up and get recipes straight to your inbox!