Our family loves tomatoes. It's our kids' very favorite vegetable (or technically, fruit!). We've been on a bit of a sandwich kick these past few weeks; so we decided to try a sandwich that incorporates our beloved tomatoes...with cheese, of course. Hence, our Crispy Tomato, Pesto & Mozzarella Panini 🙂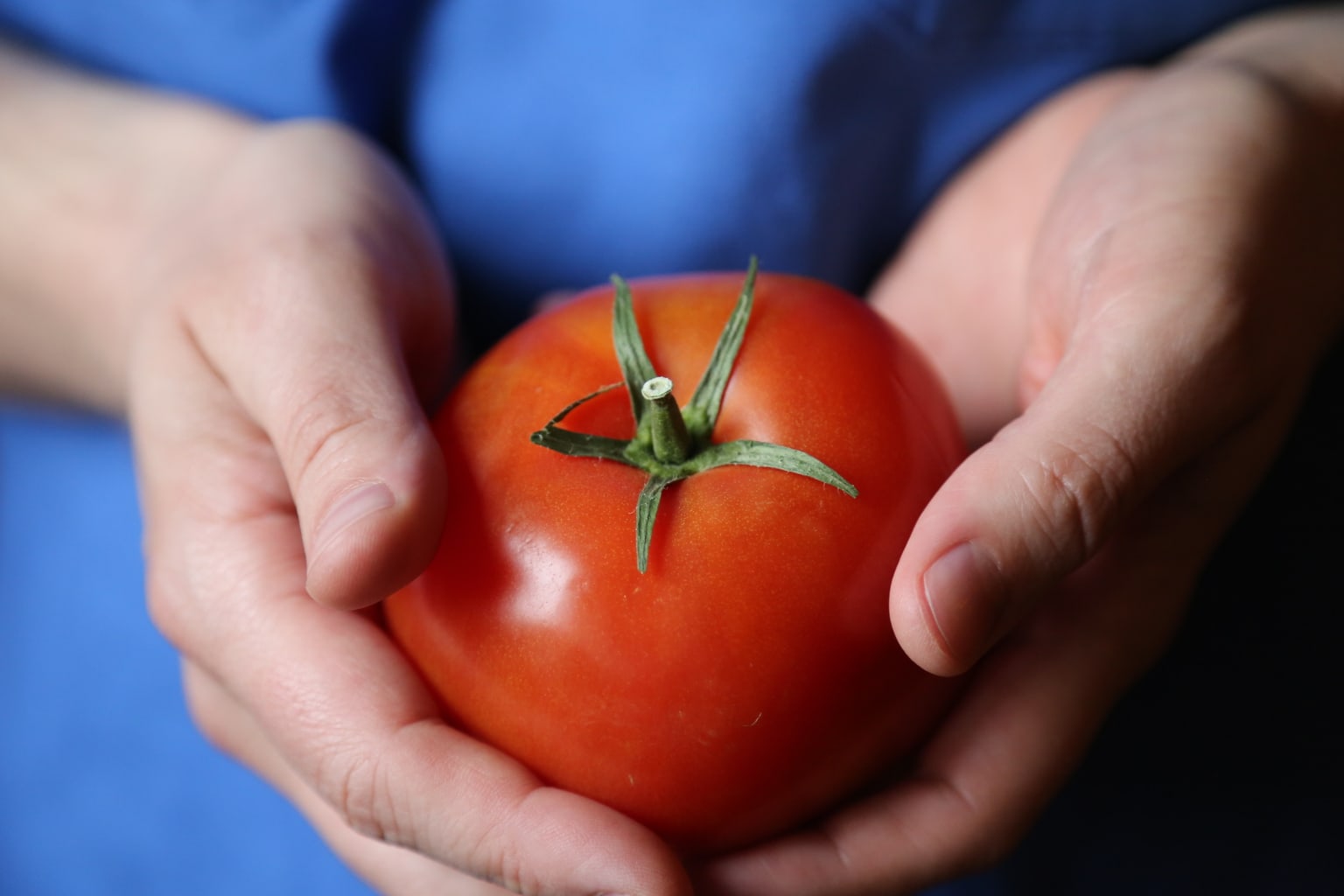 Like our Old Fashioned Sloppy Joes, these paninis are super easy to make. We even made our own pesto using a Vitamix, and it took like no time at all.
If you don't have a panini press, this sandwich can easily be made in a pan or skillet stovetop. Simply use a lid from a pan to press the sandwich down firmly.
We recommend using a multigrain bread or bread sturdy enough to hold in the melting cheese. But ciabatta rolls can be great for this recipe too!
🌈
KIDIFY THE MEAL 🌈
Have picky eaters? Read More...
🍅Omit the pesto. If your kids aren't fans of pesto, just leave it out. It'll be more like a grilled cheese with tomatoes and greens.
🍅Switch the greens. If your kids don't like arugula, consider spinach, basil or mixed greens instead. The sandwich is pretty versatile.
🍅Let kids dress their sandwich! Let the kids control how much tomato and cheese they want on their sandwich.
🍅Serve tomatoes on the side. If your kids don't like "warm" tomatoes, serve the raw tomato slices on the side.
🍴
MODIFY THE MEAL🍴
Make the meal fit your dietary lifestyle!
🍅Make it Vegan! Pesto: replace the parmesan cheese with 2 T nutritional yeast. Panini: replace butter with Earth Balance OR instead of buttering the bread, put 1-2 T olive oil in pan. Replace mozzarella with Violife vegan mozzarella.
🍅Make it Gluten Free! You have three options here. (1) Make these paninis with your fave gluten free bread. (2) Make this a cold salad. Cut the mozzarella into smaller pieces and use cherry tomatoes. Then toss the cheese, tomatoes and arugula with pesto. (3) Make open faced rice cake sandwiches. Assemble the sandwich ingredients on a rice cake (just don't close the sandwich) and pop in the microwave. Yummmmm.
🍅Make it Dairy Free! See the vegan modification above.
Note: This post contains affiliate links.
Crispy Tomato, Pesto & Mozzarella Panini
We put a twist on the standard caprese panini and the result is delish! Just add arugula & homemade pesto, and your belly will thank you.
Ingredients
Pesto
1

cup

spinach or fresh basil leaves, packed firmly

1/2

cup

fresh parsley, de-stemmed

1/2

cup

parmesan cheese, finely grated

1/4

cup

pine nuts

1

clove

garlic, quartered

1/4

t

salt

1/3

cup

olive oil
Panini
16

oz

package fresh mozzarella cheese, sliced

1/4 - 1/2

t

salt

1/4

t

pepper

12

slices multigrain bread

4

T

butter

(1/2 a stick)

2-6

cups

arugula

(amount totally depends on your preference)

2-3

medium or large tomatoes, thinly sliced
Instructions
Pesto
Combine spinach, parsley, parmesan, pine nuts, garlic and salt into a Vitamix or blender. Turn machine on and off several times, scraping sides with spatula in between. Turn machine on low and slowly add in olive oil, stopping again to scrape sides as needed.
Panini
Spread slices of mozzarella cheese onto a large plate. Sprinkle with salt & pepper.

Meanwhile, to assemble a panini, spread butter on the outside of 2 slices of bread (the sides that will touch the pan). Just use enough butter to prevent from sticking to pan. S

pread a spoonful of pesto on the inside of each slice. Then on one slice, add a slice of cheese, a handful of arugula, 2-3 tomato slices, and a second slice of cheese. Close sandwich.

Heat a medium/large pan on medium. Place sandwich on pan and grill for 3-5 minutes on each side. Use a smaller pan's lid to firmly press sandwich down as it cooks. Alternatively, use a panini press to toast sandwich. Serve once panini is crispy on the outside and the cheese is gooey 🙂

NOTE: I was able to get 3 sandwiches on my pan (so I made 2 batches of paninis), but it all depends on the size of your pan. 
Notes
Serve paninis with potatoes, chips or salad. For kids, the paninis might need a couple mins to cool before eating.
*Percent Daily Values are based on a 2000 calorie diet. While we are not certified nutritionists, we work with a Wordpress-integrated nutrition API to calculate our recipes' ingredient values.
Choose An Activity