Ocean life can be quite fascinating to kids, especially when it comes to eating sea creatures! That's why we wanted to take some time to teach our kids about their dinner's featured ingredient, scallops, by making some paper plate scallop shells!
The idea of eating something that grows inside a shell can seem a little strange at first. We showed the kids what live scallops look like in the ocean (via internet) and they were fascinated! We were all pretty surprised to see how many eyes scallops have (up to 100!). And none of us realized that, unlike mussels and oysters, scallops actually swim! They clap their shell together to propel themselves forward.
We happened to have some extra paper plates lying around; so, we thought it would be pretty simple and fun to make our own scallop shells.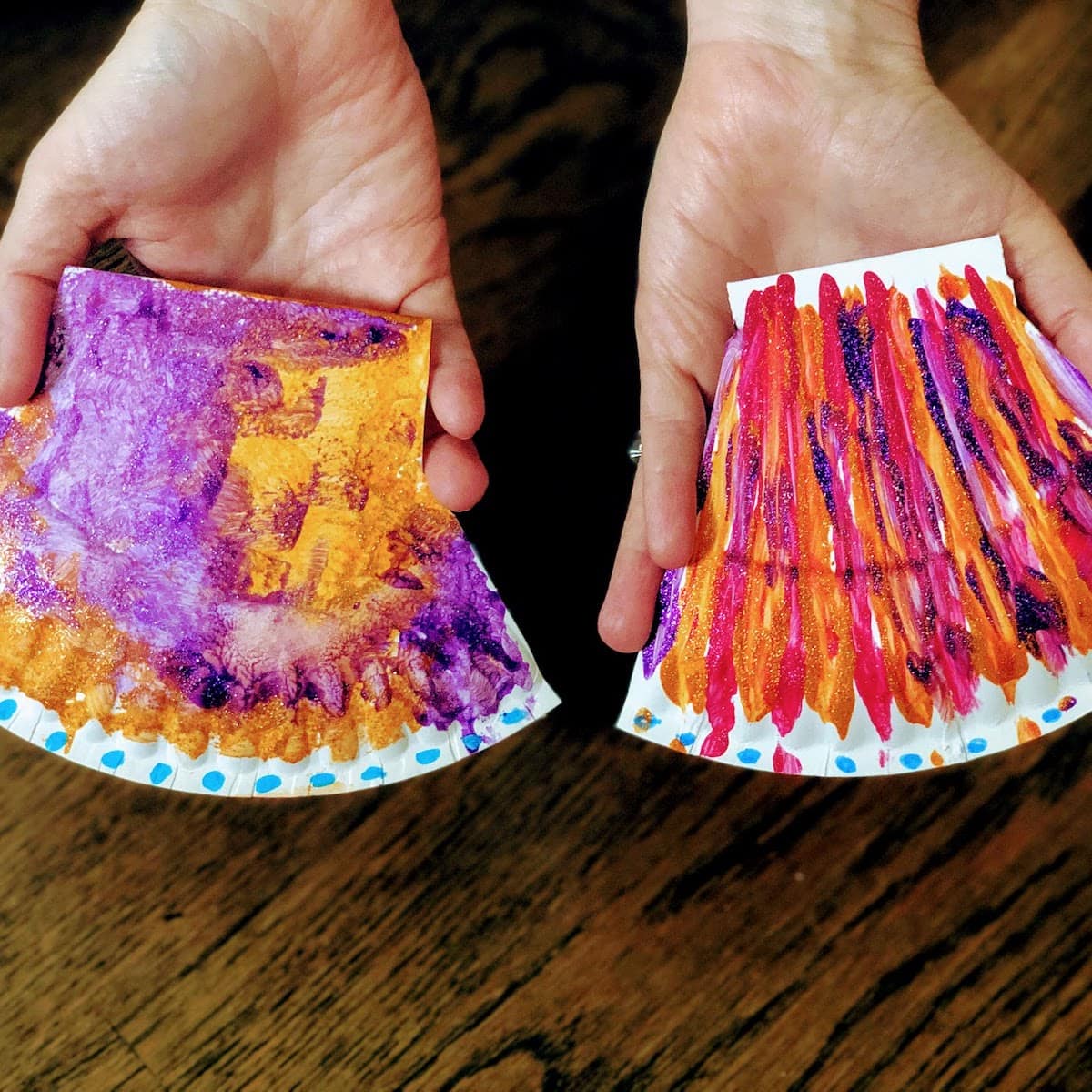 The girls were definitely more into the paper plate scallop shells craft than the boys, which may have to do with the sparkly paint we used. They ended up making the most vibrant scallops and had a blast in the process.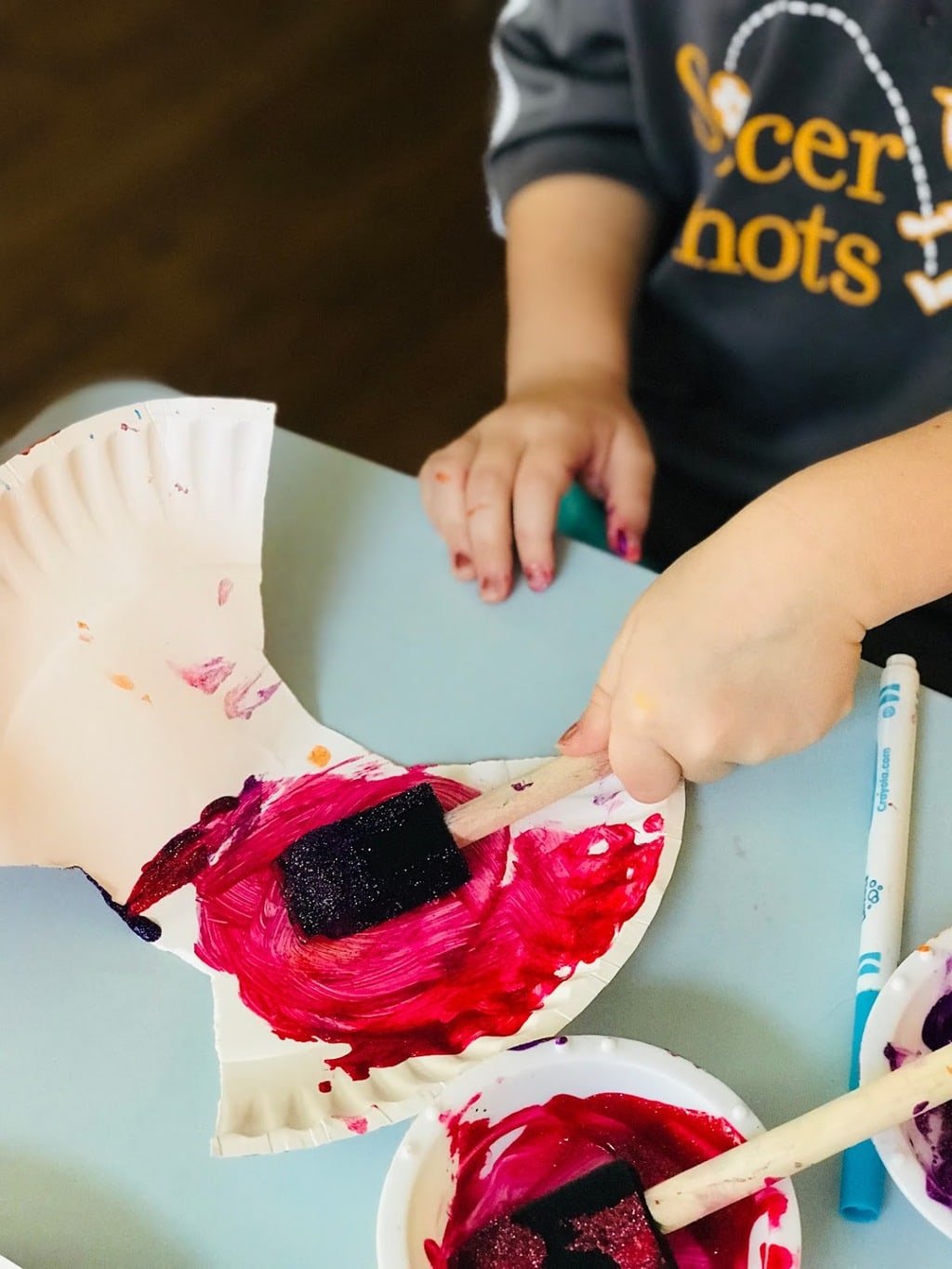 This craft also provides a great opportunity to share some fun facts about this meal's featured ingredient:
🍴Scallops🍴

💡Overview💡

Featured Ingredient: Scallops
Corresponding Recipe: Seared Scallops with Summer Veggies and Garlic Bread
Skills supported: Fine motor (cutting, painting, coloring, gluing), following instructions
✂ supplies ✂
Paper plate
Paint containers (little bowls or cups)
Blue markers
Cotton balls
Note: This post contains affiliate links.
📝instructions📝
Consider setting up the craft before cooking so kids can get to work right away.
1. Fold a paper plate in half. *Using scissors, narrow the edges of the folded plate to form the shape of a shell. Grownups can also draw an outline and ask kids to cut along the lines.
2. Paint the shells. Kids can dab different colors of paint onto their shells or color the shell all one color. Encourage kids to leave the edge of the shell unpainted for the scallop's eyes. Allow the paint to dry for a few minutes.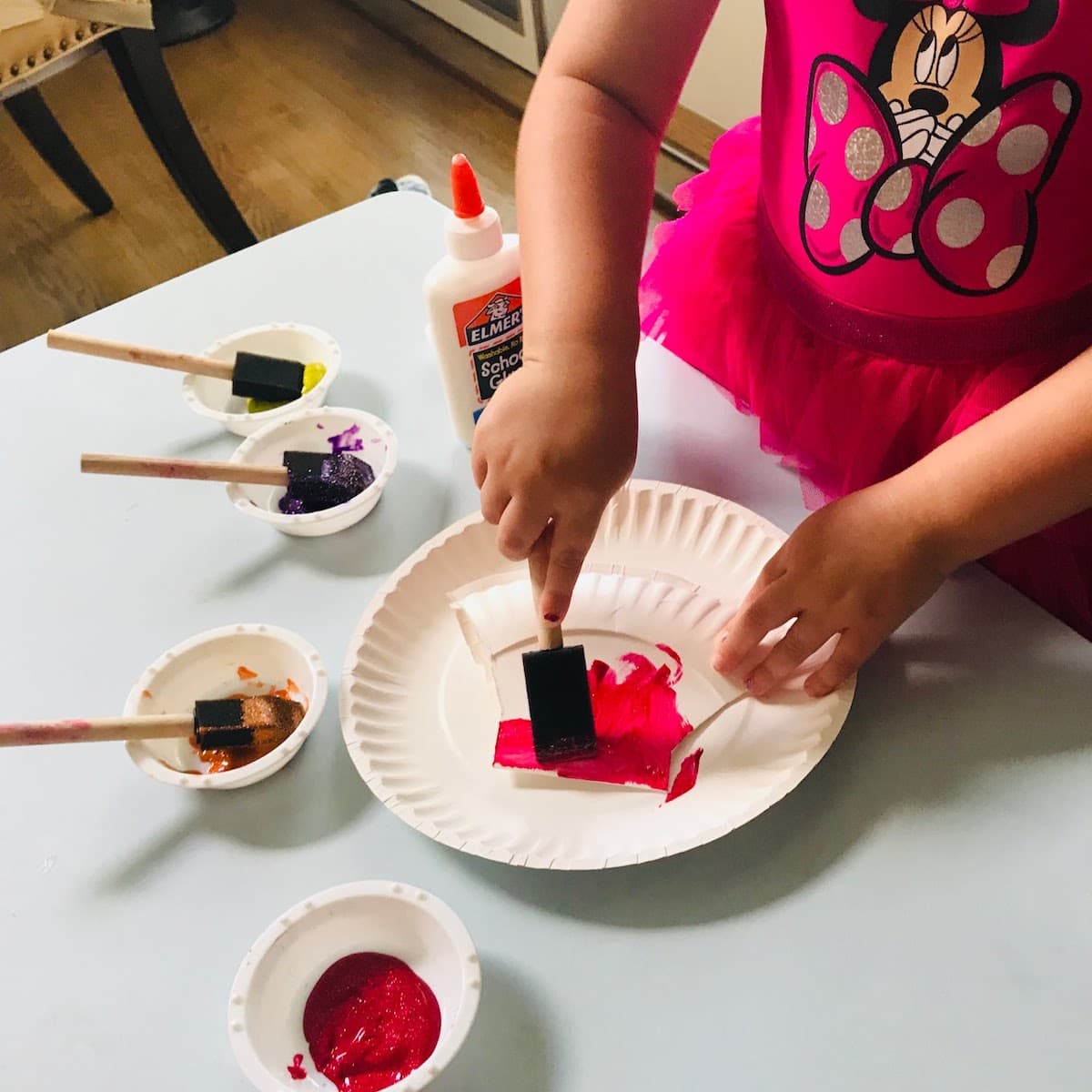 3. Draw several blue eyeballs on the outer edges of the shell.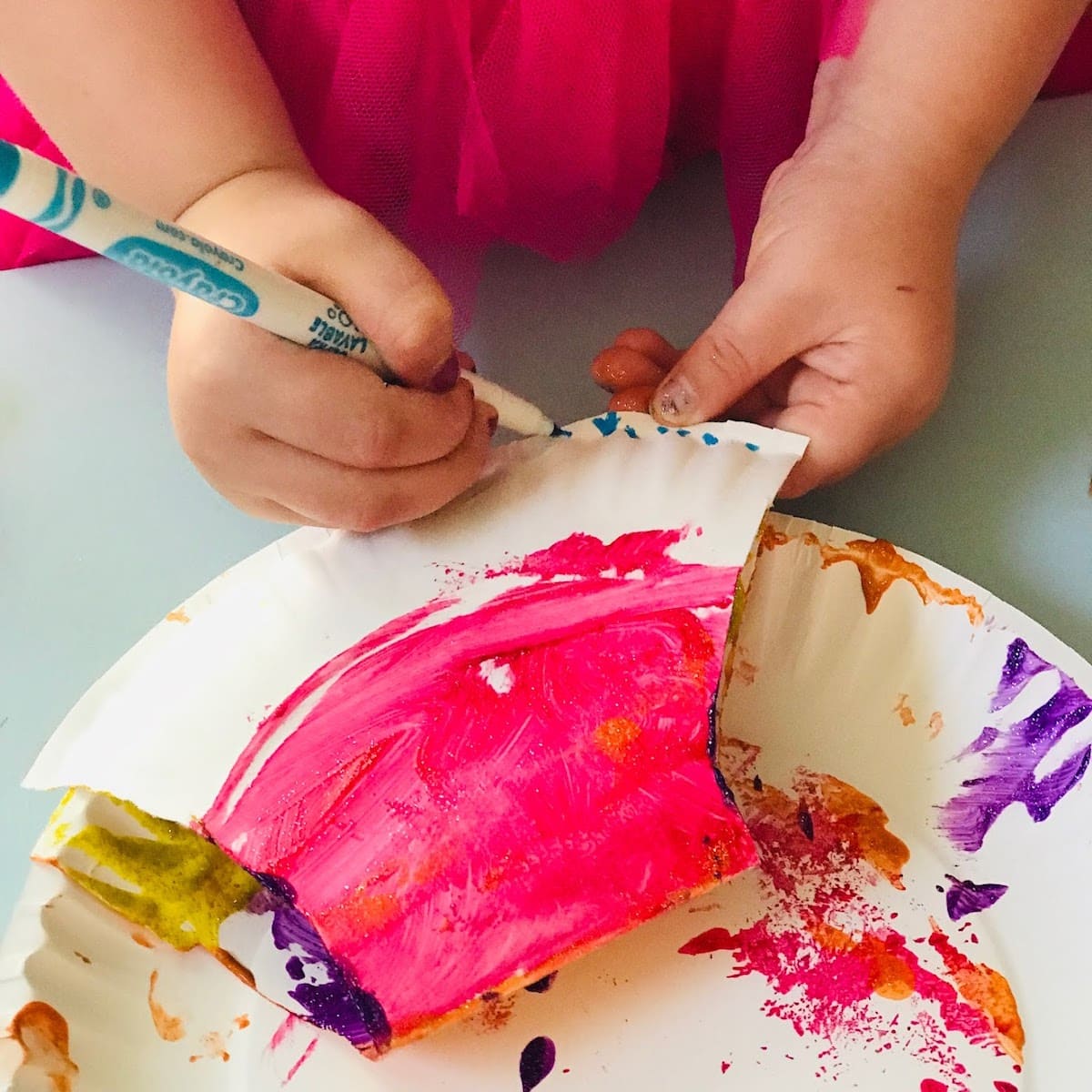 4. Glue a cotton ball to the bottom, inside of the shell. This will represent the scallop's flesh.
5. Display your scallops!!
Note: *For toddlers especially, these tasks may require adult supervision and/or assistance.
Back to Seared Scallops with Summer Veggies and Garlic Bread