Calling all tomato lovers! If you love tomatoes as much as we do, you will love doing this adorable paper plate tomato craft with your kids! Note: This post contains affiliate links.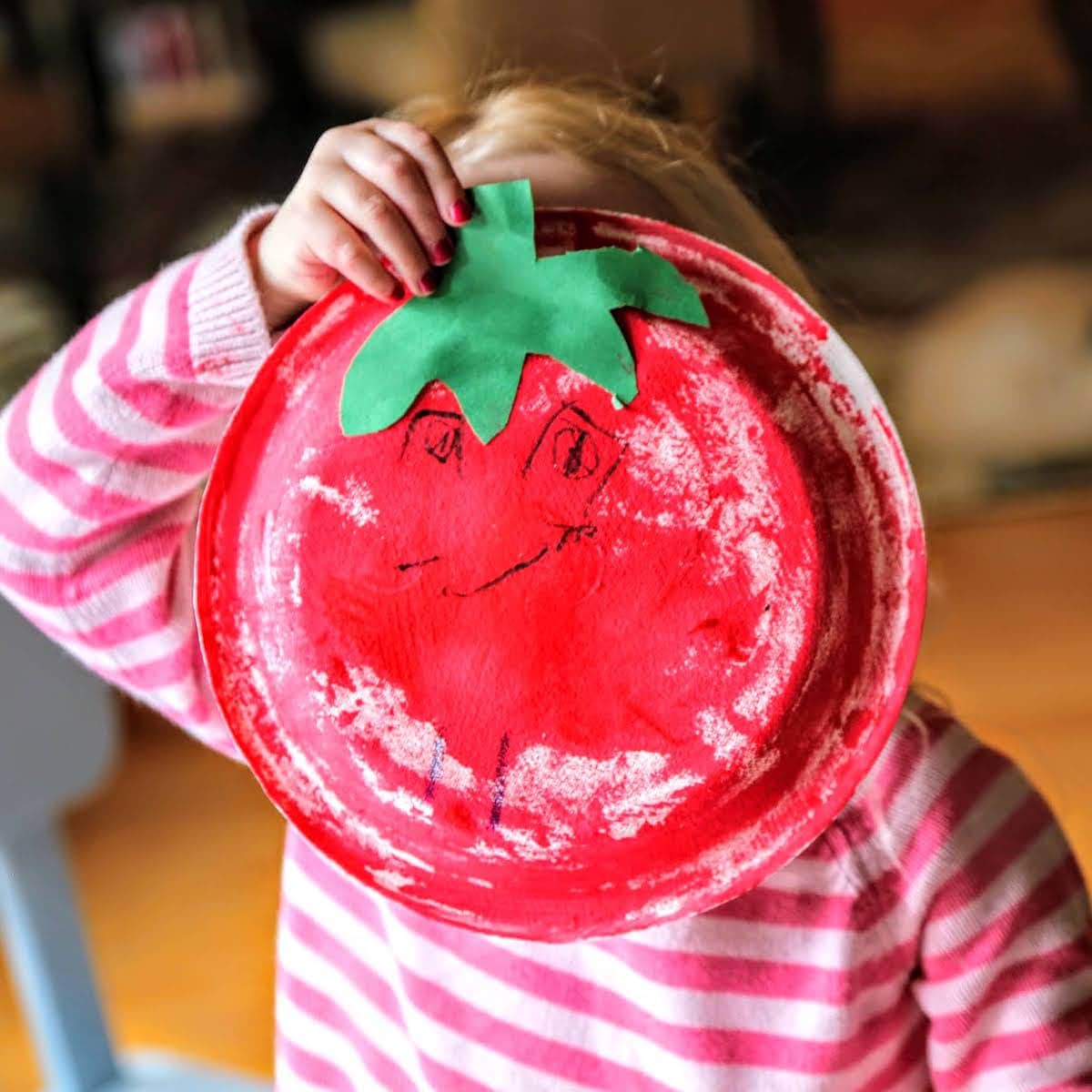 I may have mentioned this already, but our kids LOVE tomatoes. We serve sliced tomatoes with almost every meal and it's the one vegetable (or technically, fruit) that I can count on them wanting on their sandwich. So, they were pretty excited about this paper plate tomato craft.
Use Sponges to Paint your Tomato Craft
We used sponges instead of paint brushes, and the kids seemed to enjoy dabbing the plates with their paint-soaked sponges. They also decided to add faces to their tomatoes, which was pretty cute. Though, I would recommend doing this after the paint has dried.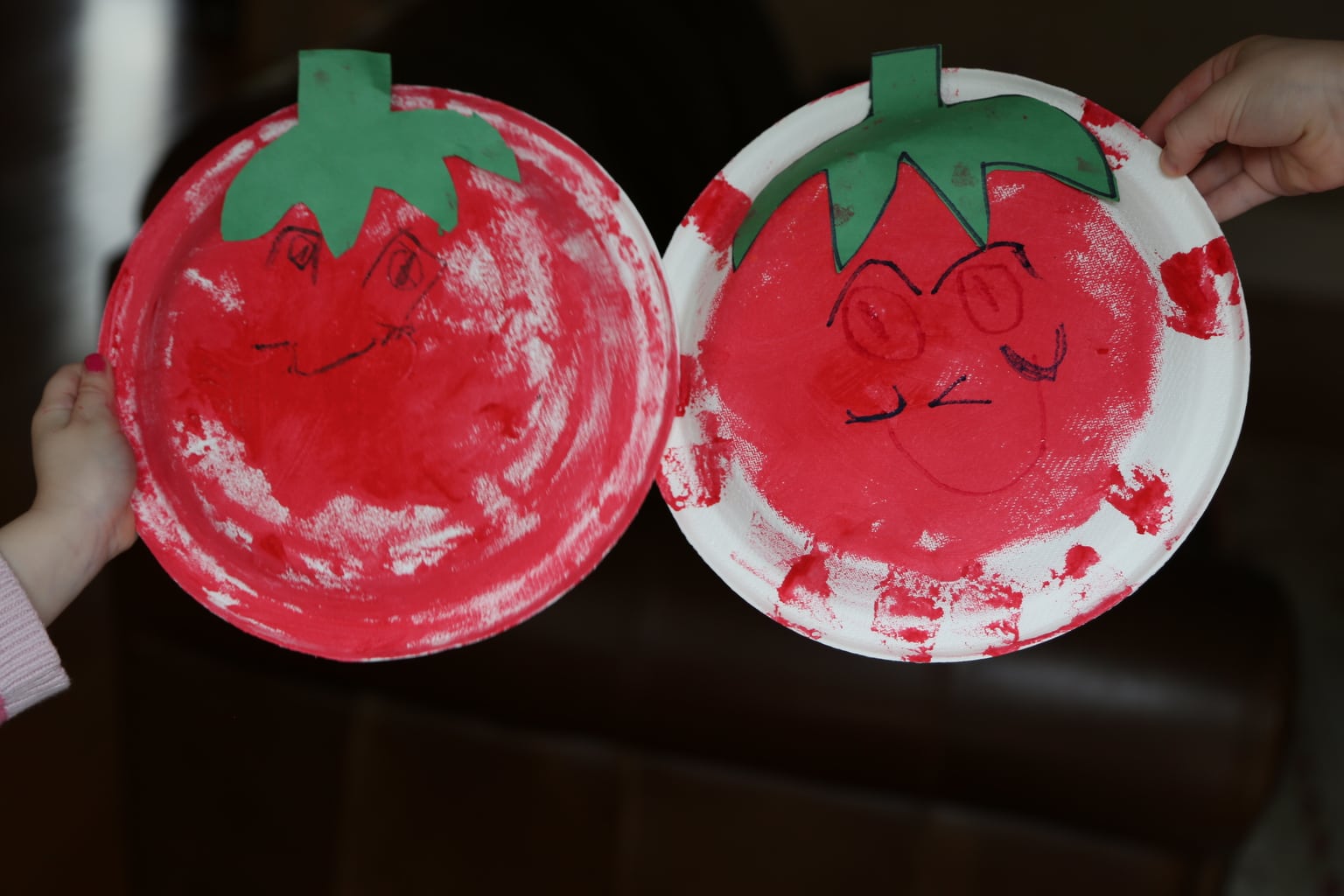 Learn About Tomatoes While Crafting
Food crafts like this tomato craft create great opportunities to talk with kids about food and nutrition. One common misconception held by many people is that tomatoes are vegetables. Because tomatoes have seeds and grow from a flowering plant, botanically they are considered to be fruits. Yet, nutritionally and legally tomatoes are considered to be veggies.
Here are some other fun facts about tomatoes to share with your kids:
Make this Paper Plate Tomato Craft
💡Overview💡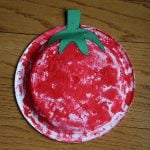 Ingredient: Tomatoes
Corresponding Recipe: Crispy Tomato, Pesto & Mozzarella Panini
Skills supported: Fine motor (painting, cutting, gluing), following instructions
✂supplies✂
White paper plates
Red Crayola paint
Small container for paint
Sponge cut into long, thing strips
Markers or crayons
Paper (green is ideal)
Scissors (kid-friendly scissors)
📝instructions📝
Consider setting up the craft before cooking so that your kids can get to work right away.
Pour some red paint into small container. Dab sponge into paint and then onto plate until plate is covered. Allow to dry.
Meanwhile, trace and cut out a tomato stem from green paper.* We could fit three tracings onto one piece of 8 ½ x 11" paper (see example below).
Glue or tape stem to the top and center of your tomato.
Optional: Use markers to add a face to your tomato! Enjoy your tomato craft!
*For toddlers especially, these tasks may require adult supervision and/or assistance.
Other Fruit/Veggie Crafts to Check Out
"This post has been included by Twinkl in their blog on Extracurricular Activities"