If you're looking for a meal that doesn't require heat of any kind and that your kids will love, check out these fun kabobs. I honestly didn't anticipate how much my kids would love making these. If you really think about it, the kabobs are like a recipe and craft all in one. Honestly, of all the recipes we've made to date, my kids had the most fun making these kabobs!
My kids and I decided to make 2 kinds of kabobs: Caprese and Fruit.
Caprese Kabobs
While I love a good Caprese salad, I had to convince my kids that the tomato-mozzarella-basil combo would be tasty. I think what sold my kids on the skewers was me letting them add their favorite meat. So, our kabobs ended up having mozzarella balls, grape/cherry tomatoes, small basil leaves, avocado chunks, and lil' smokies. Honestly, it really worked!
Had I made these just for myself, I would have drizzled olive oil and balsamic on the kabobs, but I knew that would be too much of a stretch for the kids. As it was, I had to explain several times that the mozzarella ball was, in fact, cheese, and not something to be scared of. Lol! My kids warmed up easily to the basil leaves because we have grown them in our garden in the past, something which I highly recommend.
Fruit Kabobs
While I made my kids eat the Caprese kabobs first, they were most excited about the fruit kabobs. I bought a random assortment of fruit at the store (cantaloupe, grapes, blueberries, strawberries, raspberries, clementines), but you can use almost anything.
---
The Best Part
The best part of this whole dinner, aside from it being completely no-cook, is that kids have complete agency and can handle the whole thing. All I did was put all the ingredients on the kitchen table, next to the kabob sticks. They assembled the skewers on their own. They played with patterns, symmetry and color. Each kabob looked totally different. The whole meal was prepared on the kitchen table. And, when we ran out of kabobs, we just made ourselves more right then and there. You cannot beat how simple this is! And (it bears repeating) of all the meals I've made with my kids, they had the most fun making this one.
Leftovers
You can totally make extra kabobs and keep them in the fridge for leftovers. The fruit kabobs made for a great after school snack, and I grabbed a couple of the extra caprese skewers during the day when I was running out the door.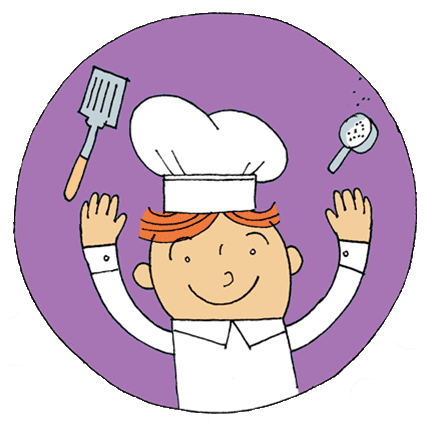 How Kids Can Help Make Kabobs:
This salad involves many kid-friendly tasks. Here are some ways for your lil' sous chefs to help out:
Choose the fruit! Kids can decide which fruits to use for their fruit kabobs. Just about any soft fruit will work!
Assemble!

Let kids put the skewers together on their own. They can play with patterns, symmetry and color.
Final Tips To Ensure Smooth Sailing!
Modify the meal...
Note: This post contains affiliate links.

NO COOK, Easy Kabobs for Kids

Check out these NO COOK, easy kabobs for kids. No oven or grill required. Srsly, put some skewers & ingredients on the table and let your kids make dinner!

Ingredients

FRUIT KABOBS

16

ounce

strawberries

blueberries

raspberries

grapes

cantaloupe

clementines

Instructions

This really needs no instruction. Just stack ingredients on your respective skewers in the order that you like. Fully customizable!

Notes

Note: Nutrition was calculated for Caprese Kabobs

Nutrition

Calories:

367

kcal

(18%)

Carbohydrates:

15

g

(5%)

Protein:

26

g

(52%)

Fat:

26

g

(40%)

Saturated Fat:

7

g

(44%)

Polyunsaturated Fat:

1

g

Monounsaturated Fat:

5

g

Cholesterol:

85

mg

(28%)

Sodium:

992

mg

(43%)

Potassium:

530

mg

(15%)

Fiber:

5

g

(21%)

Sugar:

5

g

(6%)

Vitamin A:

1164

IU

(23%)

Vitamin C:

22

mg

(27%)

Calcium:

213

mg

(21%)

Iron:

2

mg

(11%)

*Percent Daily Values are based on a 2000 calorie diet. While we are not certified nutritionists, we work with a WordPress-integrated nutrition API to calculate our recipes' ingredient values.

Enjoy and please let us know what your kids think! ❤️