Desperate for at-home activities!
Truth be told, I made this list of at-home activities for myself. I got overwhelmed. When this pandemic started drawing stay-at-home mandates, I went through a nearly comical roller coaster of emotions and reactions (as I'm sure many of you have, as well). For the sake of simplicity, I'll explain with emojis: 😱freak out 😐 reluctant acceptance 😀more family time😷germ-obsessive 😬society shutting down 😵homeschool?! 😌partially optimistic acceptance  Haha!
TOO MANY RESOURCES!
When schools started shutting down, there were a gazillion ideas/resources/curricula for homeschooling and at-home activities floating around online. And, as helpful as that information was, I got seriously overwhelmed. I had to pull back for a second and evaluate what works for us.  
Pick and choose what seemed appropriate for my kids, our lifestyle and most importantly, what was realistic.
This is my simplified list
I know there is some hypocrisy in writing this post, as I realize I'm just contributing to enormous pile of suggestions. BUT, because I took the time to simplify and curate the information for myself, I thought 'why not share?' Plus, I am divorced and only have my kids half the time. So, I have the luxury of time, to sort through all the websites, videos, etc and compile what seems most useful. So, if you don't have the time, just piggyback off of this.
REAL QUARANTINE
I began writing this post back in March when the country was still trying to figure out how long all this social distancing was going to last and how serious it was. [I mean, I guess the country is still confused!] In March I actually contracted COVID myself, at least that's what the doctor thinks (due to my age and lack of severe symptoms, a test was not warranted). The COVID led to a bout of walking pneumonia, then a slight reprieve and guise of feeling better, followed by a second more serious bout of pneumonia.
During the second phase, I had to isolate in my room for a week and a half. I was away from my kids for so long, and it was tough. However, the self-quarantine did give me more time to add to this list.
I suppose this is all a bit of a tangent, suffice it to say that since I began this list, virtual schooling went into motion. So, now these suggestions for your kids are intended to work around their schooling, and not supplement it.  Although, honestly, it could be argued that some of these at-home activities have greater educational value than some of the "school" that your kids have to do. That totally depends on where you live and what your ethos is surrounding education. Another topic entirely...
AT-HOME ACTIVITIES. Let's do this!
Approaching summer and the end of virtual schooling, these at-home activities have even greater use-value. I mean, are summer camps even happening at this point?! Basically, I made this list for myself and will keep adding to it. I share it in hopes that maybe it will help some of you too. So far I feel good about how the kids and I have been spending our days.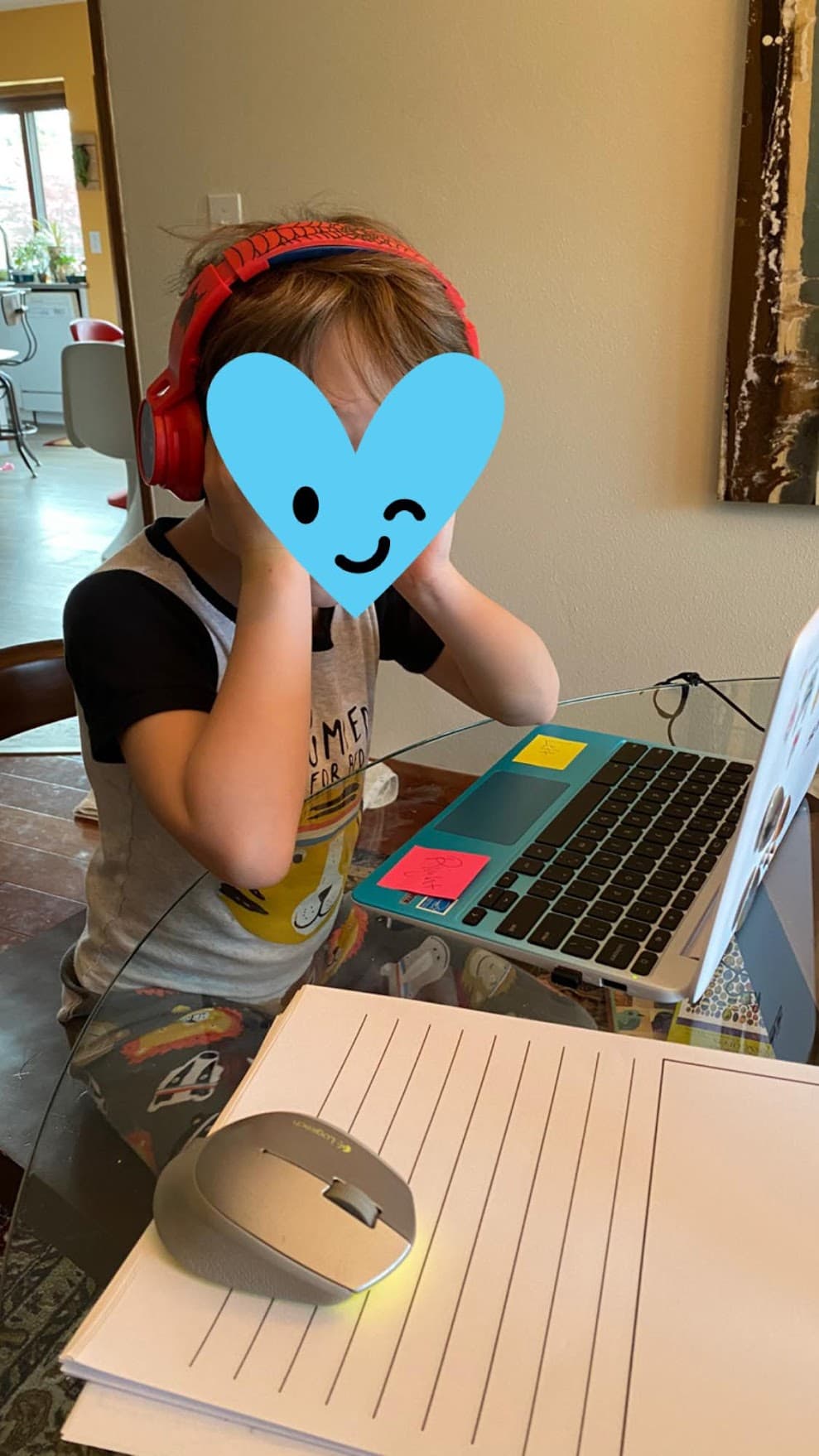 I'm not a teacher or an education professional, but I'll be damned if I'm not by the time this is all through. Lol! Major cheers to all us parents doing all the things everyday at home! ❤️Julie❤️
NOTE: These suggestions are mostly geared towards younger kids, like preschool through early primary. But many work for older kids and many can definitely be modified/customized. This is going to be a living, breathing list! I will add to it as I find new resources. AND I would love to include any helpful suggestions you may have!
Note: This post contains affiliate links.
IDEAS FOR AT-HOME ACTIVITIES?
Thanks for reading, everyone! Please send us your at-home activities and ideas. You can email us at [email protected] We'd love for this to be an ongoing, growing list. Now is the time we can really help each other. Lots of love!!! ❤️ ❤️ ❤️