Love crafts that kids can actually play with? Then you'll love these adorable 3D fish puppets! Simple supplies, minimal mess and countless minutes of creative playtime!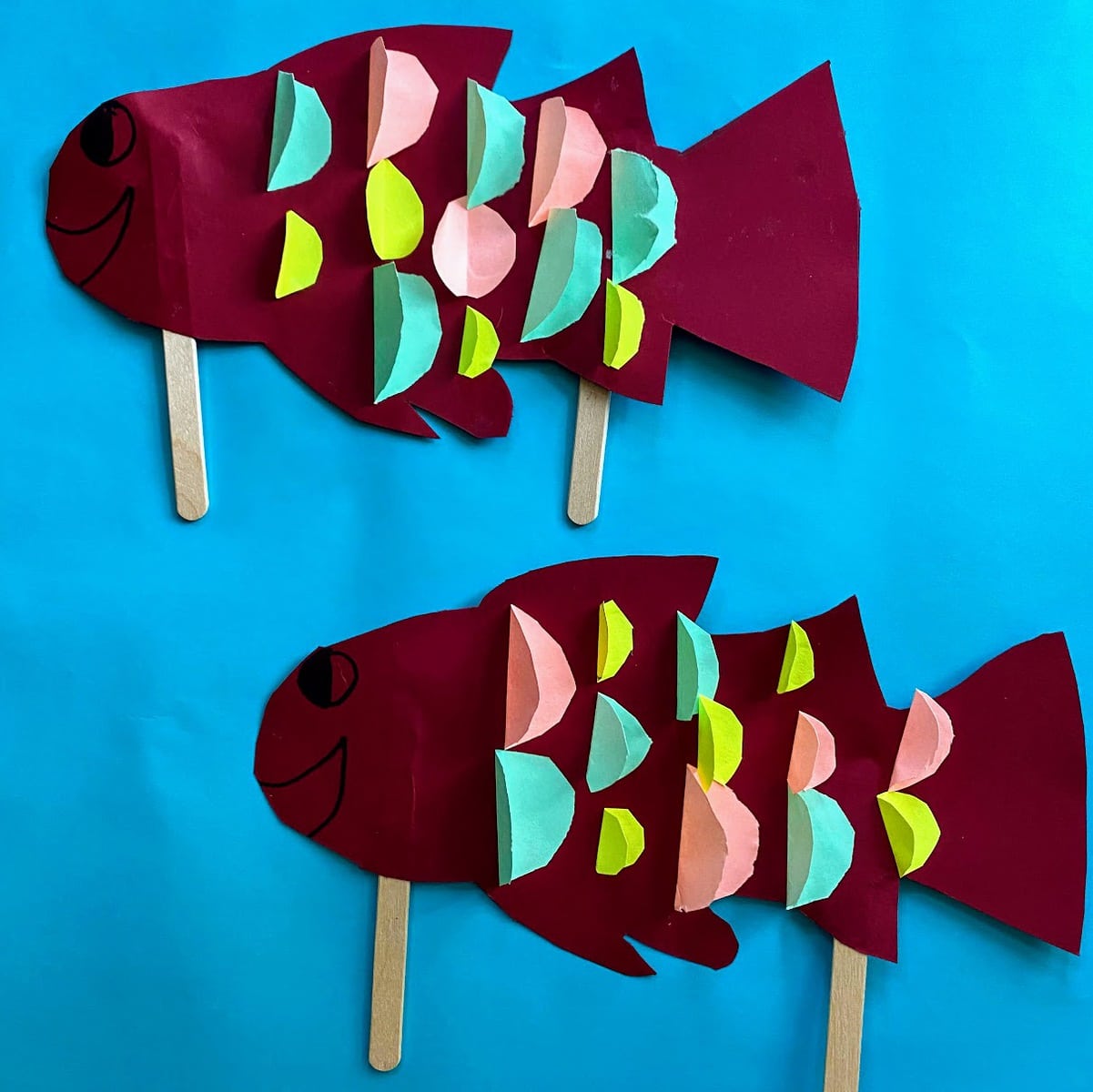 Note: Some of the links in this post are Amazon affiliate links. This means that if you click on an affiliate link and purchase an item, we will receive a commission. However, we genuinely recommend all the products we link.
---
Puppet crafts and Creative Play
The nicest part about this 3d fish puppet craft is that once your kids create their puppets, they can actually play with them and make a puppet show! Recently my kids have gotten into recording themselves dancing and performing. Putting on a puppet show with their fish was the perfect activity to keep them busy and creative while I made our Easy Baked Cod with Panko.
---
3D Paper Crafts Are So Cool
It's amazing how with very little effort, you can make your artwork pop off the paper, giving it a beautiful 3D effect. Our kids love making their artwork "jump" off the page, as we have done with our 3D Pop-Up Pepper craft. And there are tons of other 3D crafts out there. In our research, we also found tons of other cool 3D art projects for kids, like these 3D Paper Apple Trees, this Simple 3D Rainbow Craft, and this Butterfly Template to make beautiful 3D butterflies.
---
A Chance to Practice Fine Motor Skills
The cool part about this activity is that it provides a great opportunity for kids to practice their fine motor skills. The cutting and gluing definitely requires some dexterity and focus. This was great for my daughter, as she is working on sharpening her cutting skills this year in first grade. Note: If the cutting is difficult for kids, adults or older siblings can help out with this task.
---
How to Make 3D Fish Puppets
SUPPLIES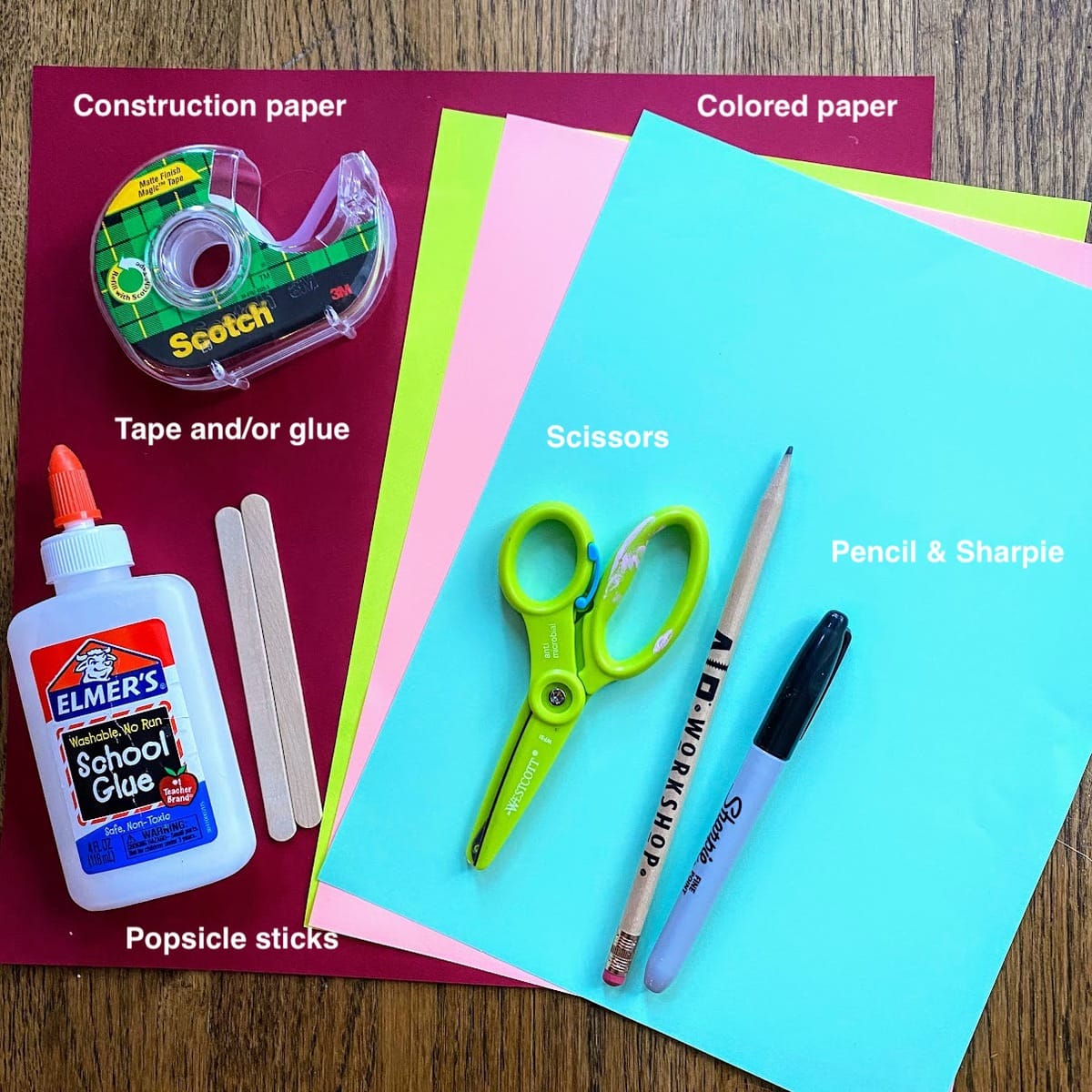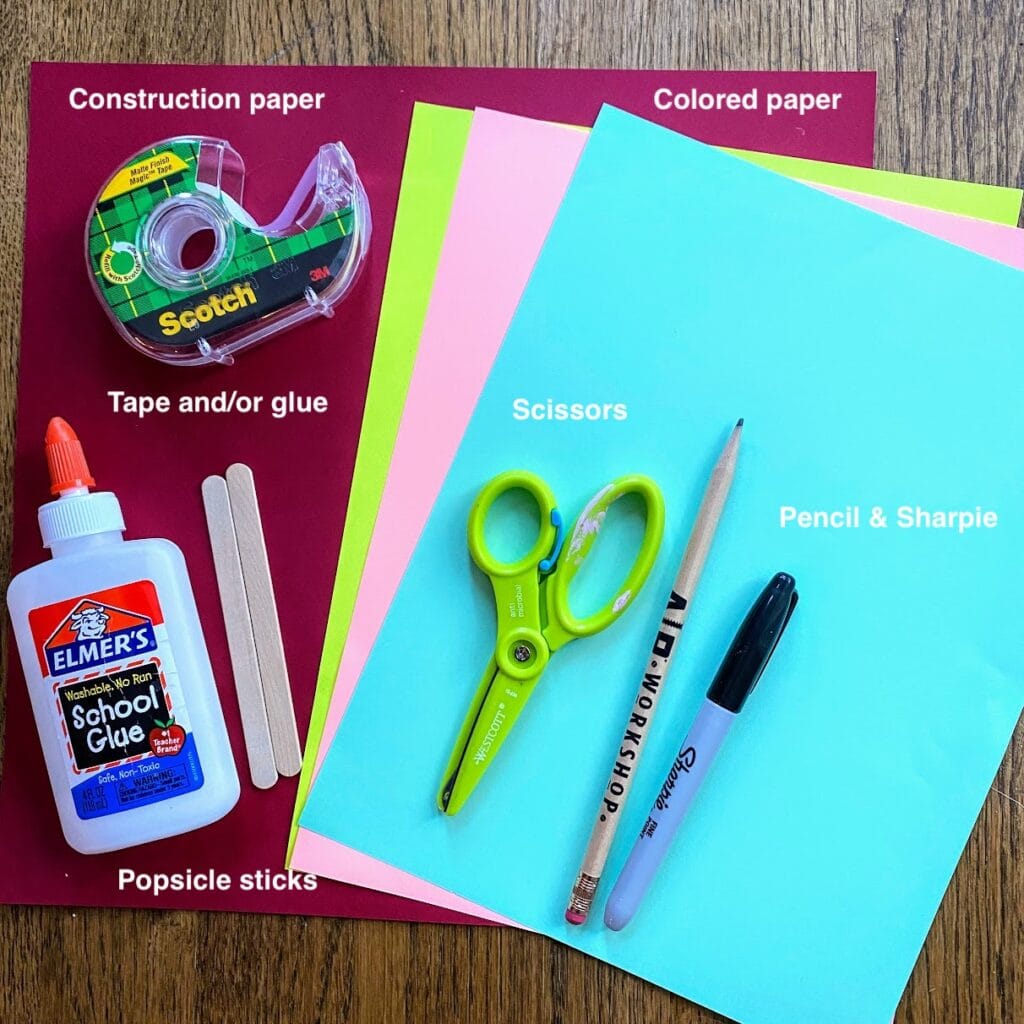 Notes on Supplies:
---
Instructions
Step 1: Draw and cut out your fish.
Step 2: Fold colored paper in half and cut out several small circles.
Step 3: Glue circles, folded side down, onto fish to form scales.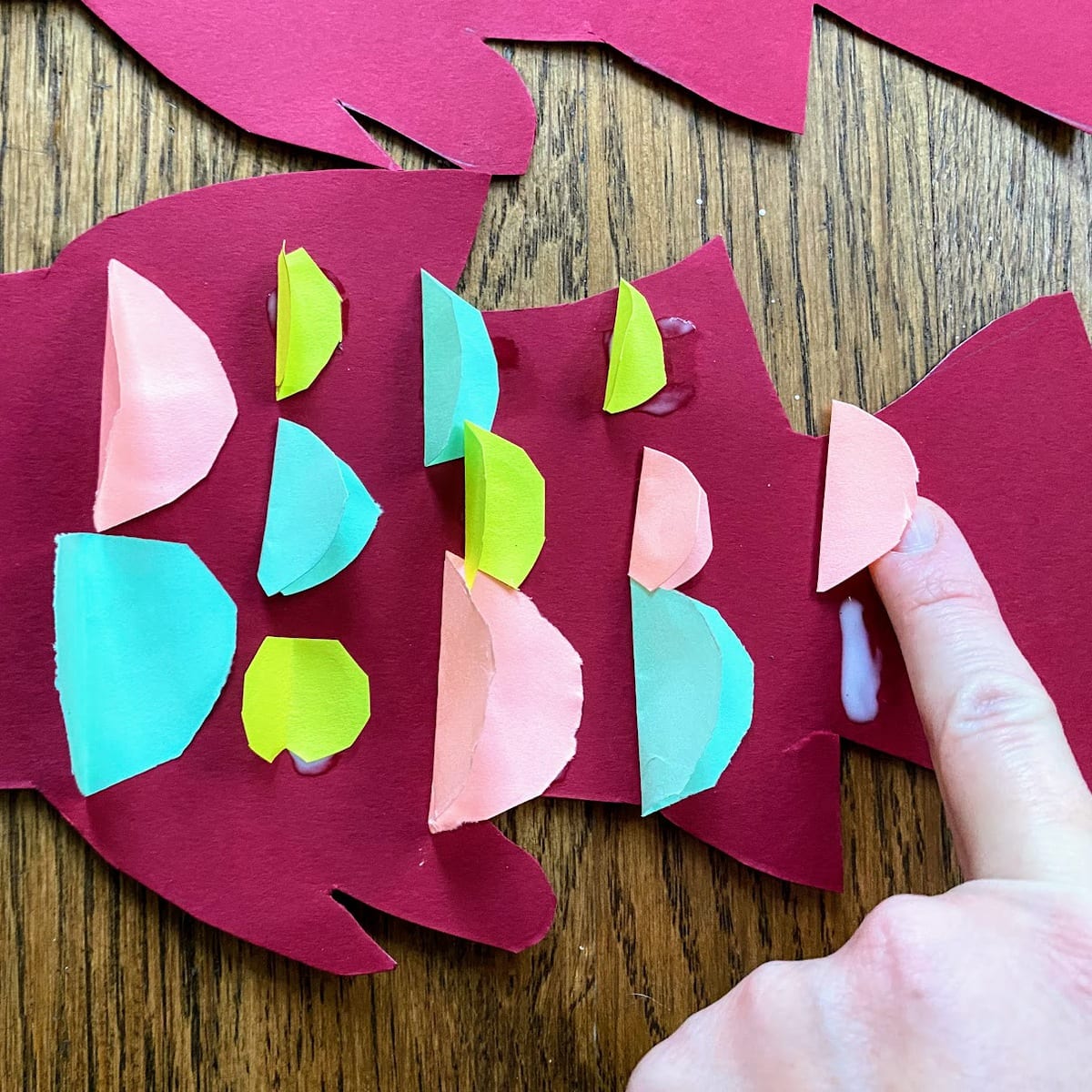 Step 4: Draw the fish's eye and mouth.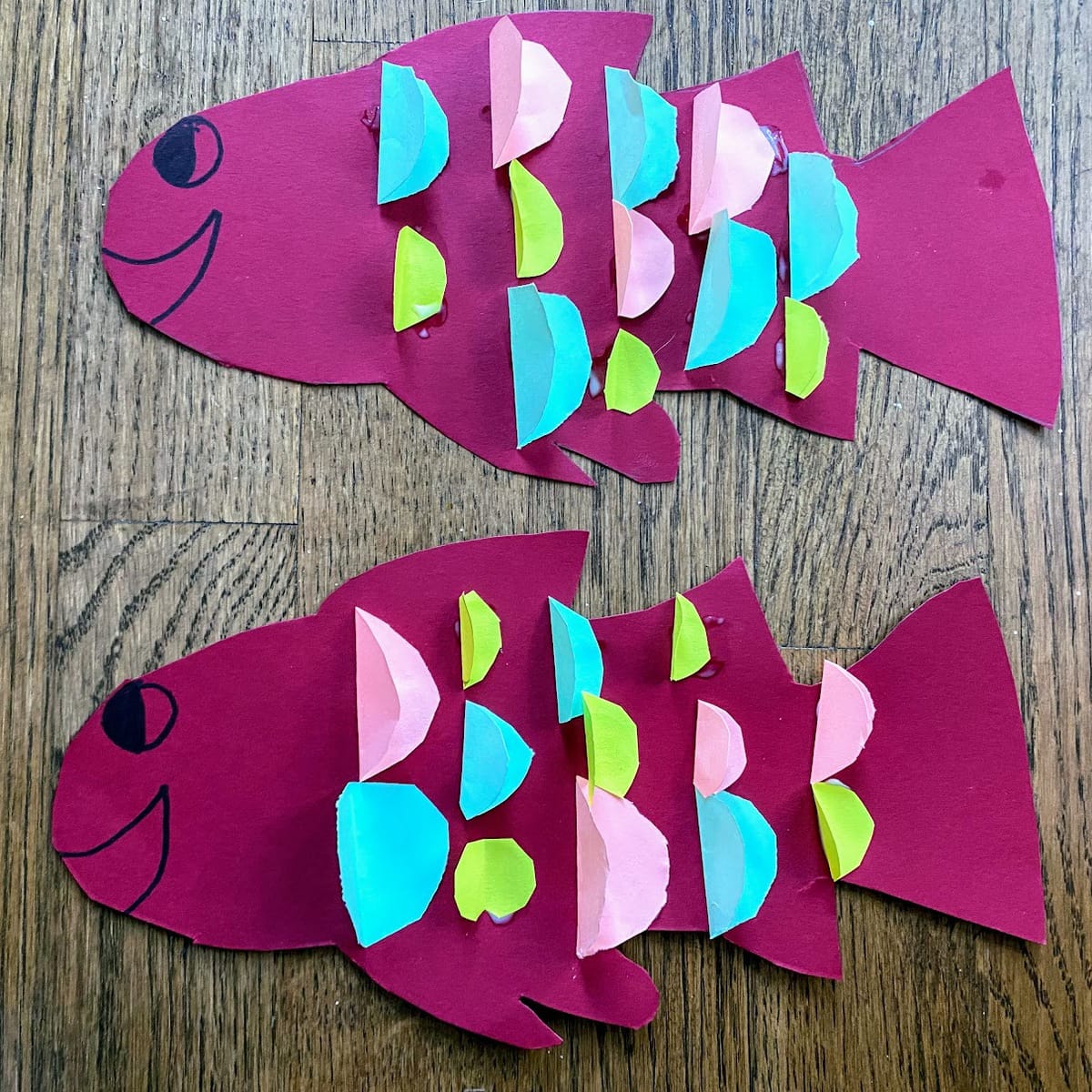 Step 5: Glue two popsicle sticks to the back of the fish. Now time to play!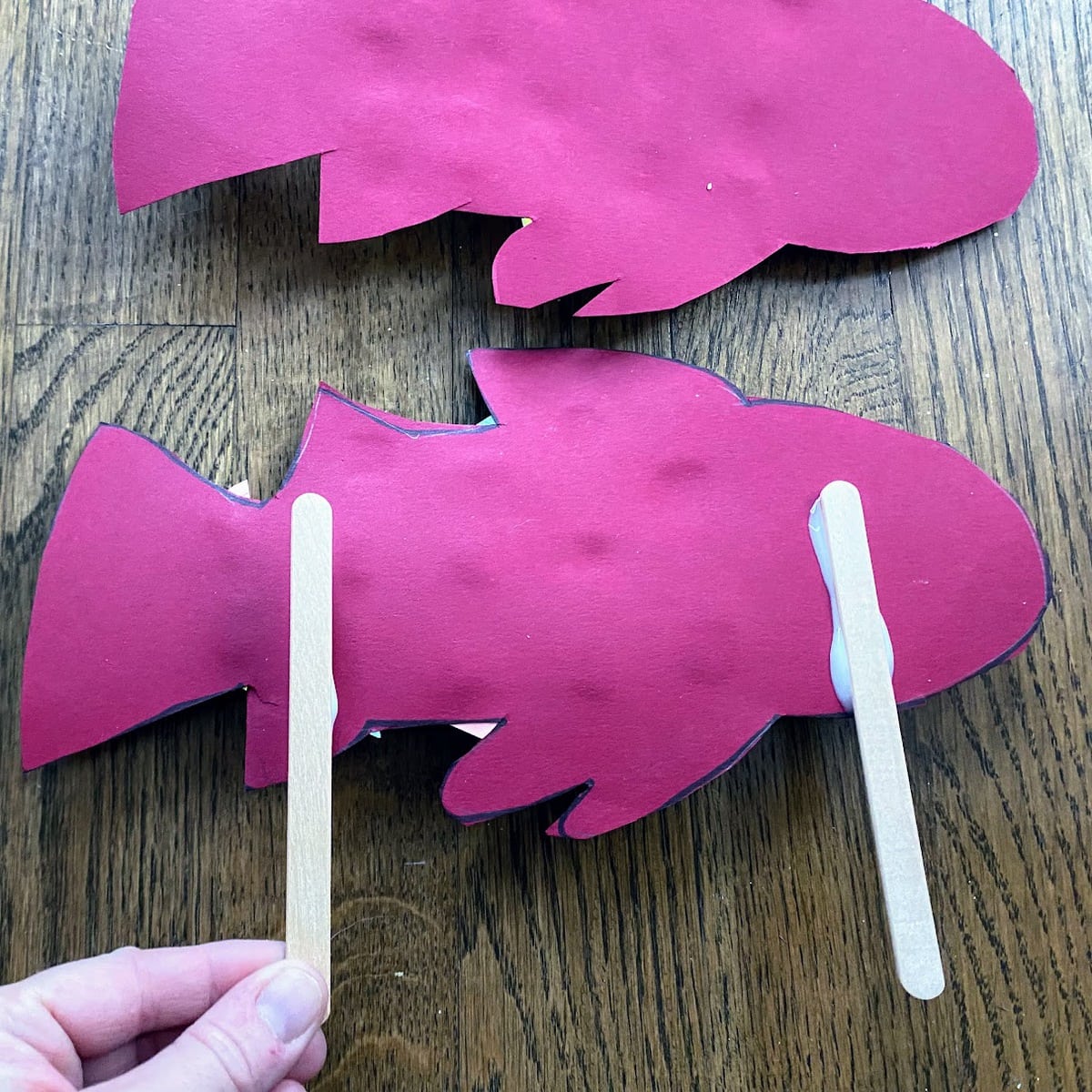 ---
Other Paper Crafts
---
3D Fish Puppets
Looking for a craft that kids can play with? These adorable 3D Fish Puppets are simple, sweet and so much fun!
Supplies
tape/glue

Pencil

Sharpie

2 popsicle sticks
Instructions
Draw and cut out a fish from construction paper.

Fold 2-3 sheets of colored paper in half. Draw and cut out several half circles along the folded line to form small circular shapes of paper that are folded in the middle. Feel free to vary their sizes.

Glue or tape the folded side of each circle to the fish to form its scales.

Draw your fish's eyes and mouth.

Glue or tape two popsicle sticks to the back of your fish to transform it into a puppet.